How Profitable Is Starting A Home Daycare Business?
Daycare provides a place for children to play, socialize, and ensures safety and comfort. Read on to know how to start a daycare business at IIFL finance.
28 Aug,2022
10:02 IST
68 Views
22 Likes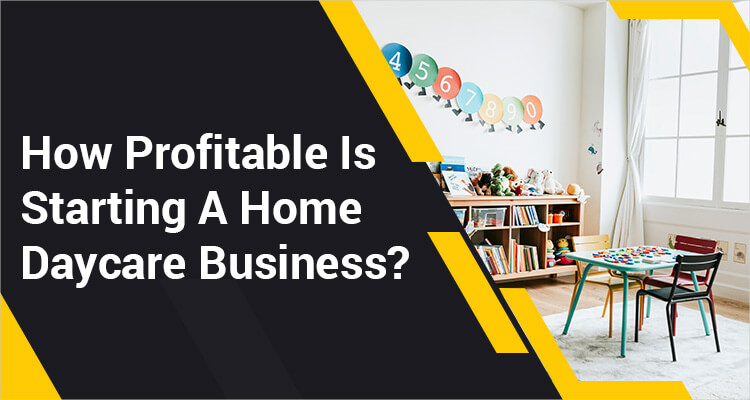 The composition of Indian homes has changed significantly over time. One in three Indians lives in a nuclear family whereas 5.4% of households are headed by a single mother.
In India, this necessitates the need for daycare facilities where their children are safe while the adults of the house are away from home. Daycare provides a place for children to play, socialize, and ensures safety and comfort in their parent's absence.
There is no better moment than the present to launch a home daycare facility considering the increasing demand. Many business loans for women are geared towards financing the initial investment in creating a home daycare facility.
How To Start A Home Daycare Business?
1. Market Research
Analyzing the market is the first step to determining your target audience's needs. It provides a solid basics for a business plan. This step also helps create a list of the financial and legal prerequisites for operating a home daycare facility as part of your investigation. Proper market research can help determine the pricing to make the business profitable and at par with its competitors.
2. Creating A Business Plan For A Home Daycare
A business plan is a necessity to start any business. Since there are many daycare facilities in India, you need to be well-equipped to outperform competitors to be successful. SWOT analysis of the strengths and weaknesses, services you plan to provide, funding, and location form a part of the business plan.
3. Financing
After finalizing the business, you must determine the money required to start and operate a home daycare center. You also need to consider one-time and operational costs. Many
business loans for women
are available in the market to help them start a home daycare business, often at lower interest rates. Also, there are several government grants available.
4. Enroll In A Daycare Training Program
Training in early childhood care or child development is beneficial for your daycare business. This skill will build trust in your customers, which are primarily parents. A business loan is more likely to be awarded to those qualified to launch a business and care for the kids entrusted to their care.
5. Good Location
The primary advantage of a home daycare business is that there is no need to pay rent as you are using your own space. But, the location should be accessible, pollution-free, and far from traffic.
6. Adhering To Market Standards And Regulations
As a business, you need specific licenses to run a childcare center, regardless of whether you operate in a personal house or a rented space. You also need to adhere to acceptable standards in the market, such as the minimum and maximum number of students and employees, and sanitary standards to launch a childcare business.
7. Hire Trained Staff
Since the purpose of the daycare center is to take care of children on your premises, it is imperative to hire staff who are trained in childcare, are gentle in their demeanor and speak well. Maintaining a good children-to-caregiver ratio is important for success in the daycare business.
Apply For A Business Loan Today From IIFL Finance
Women entrepreneurs can pick from several large and small business loans from IIFL Finance.
We also offer loans via WhatsApp. So, if you require funding, apply for a loan with IIFL Finance now!
Frequently Asked Questions
Q.1: How much EMI will I have to pay for a loan?
Ans. IIFL Finance loan comes with attractive, affordable, and low-interest rates to help you raise funds instantly. When you apply to get a business loan, it is processed without any extensive documentation. The loan EMIs are flexible and allow for better liquidity and easy achievement of set personal goals. You can calculate your EMI for a business loan with IIFL Business Loan EMI Calculator.
Q.2: What loans can I take as a woman entrepreneur?
Ans. As a woman entrepreneur, the best loan avenue for you is IIFL Samasta Finance Limited which is committed to providing women with economic empowerment and independence. There is a wide array of affordable financial products for women for sustainable and inclusive economic growth.
Q.3: How do I apply for a business loan?
Ans. At IIFL Finance, you can apply for hassle-free business loans online. Fill out our online application form, submit your bank statements, upload your KYC documents and get your loan approved in under 30 minutes.