Know Everything About What Is A Business Loan
A business loan means a sum of money borrowed to operate a business. Read to know everything about business loans in India in detail only at IIFL finance.
5 Sep,2022
11:43 IST
9 views
23 Likes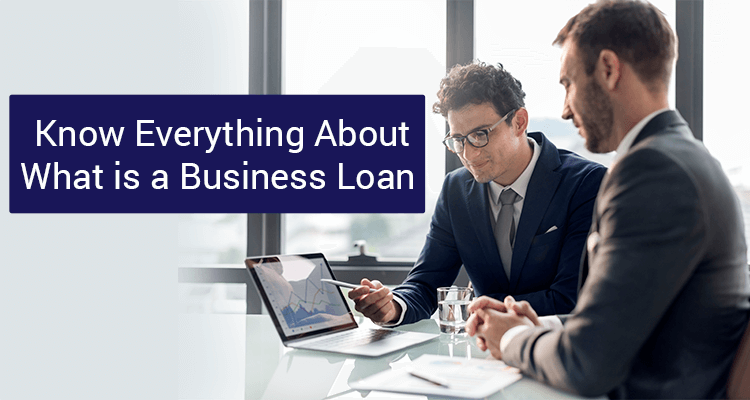 Whether you are just starting or expanding your business, you will likely need financing to achieve your business goals. Taking out a business loan is often the best way for entrepreneurs to access capital without losing a share of their business. This article breaks down everything you need to know about business loans.
What Is A Business Loan?
A business loan means a sum of money borrowed to operate a business, repaid over time with interest. Sole proprietors, privately held companies, self-employed individuals, and shopkeepers can apply for these loans.
Business operations require capital, whether for starting up or to make a profit. Banks and NBFCs are willing to lend money if they pay it back with interest according to the agreed-upon tenure.
Types Of A Business Loan
The different types of business loans include:
1. Term Loan
This loan type helps acquire long-term fixed assets such as machinery, buildings, or land. They have a fixed repayment period and a fixed or variable interest rate. A term loan usually has a quarterly or monthly repayment schedule. In India, term loans are usually repaid over two to ten years.
2. Working Capital Loan
The purpose of a
working capital loan
is to alleviate any financial difficulties that may arise during the business's daily operations. This type of loan is especially valuable during times of seasonal or manufacturing expenses during a sudden cash-flow shortage. A working capital loan is most appropriate for traders, retailers, manufacturers, and other businesses engaged in imports and exports.
3. Start-Up Loan
The purpose of a start-up loan is to help budding businesses get off the ground. Applicants for such loans may lack a strong credit history due to lesser business experience. In such cases, lenders consider the borrower's personal and company credit history when determining loan eligibility.
4. Invoice Financing
Invoice financing is a type of business loan typically when there is a time gap between raising invoices and receiving payments. The invoices are the collateral for the loan. Upon receiving payment, the lender must clear off the debt.
How To Get A Business Loan?
To apply for a loan with IIFL Finance:
• Visit the Business Loan Page on IIFL website.
• Enter your name and phone number, and click on 'Apply Now.'
• Enter the OTP you receive on your phone number.
• Update basic business details.
• Complete your document verification process and KYC.
• Upon verification, the sanctioned loan amount will be credited to your account.
Apply For A Business Loan With IIFL Finance
Businesses with immediate financial needs can take advantage of IIFL Finance business loan services. You can grow your business easily with lower EMIs, competitive interest rates, and convenient repayment terms.
The application and disbursement process is 100% online. Alternatively, you can apply for a business loan through any IIFL Finance branch. If you have any questions concerning loans, you can get in touch with our support team.
Frequently Asked Questions
Q1. Can you use a personal loan for business purposes?
Ans. Yes, business owners sometimes use
personal loans
to cover business expenses. It may be a good option for people starting a new business since it only depends on their personal credit and not their business credit score.
Q2. Does a business loan require collateral?
Ans. Some secured business loans require collateral. However, you can apply for several types of unsecured business loans without collateral.