Documents Required For Business Loan
Get to know what are the documents required for business loan in India. Read to get the full insights here before applying for business loan!
25 Sep,2022
12:29 IST
159 views
9 Likes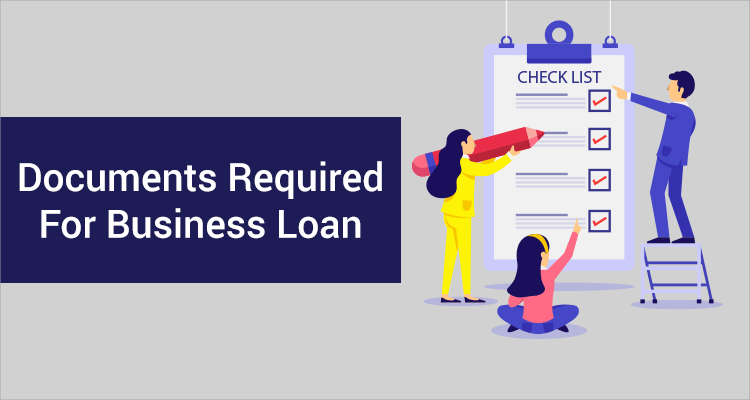 Finance is the most critical part of running a business. Irrespective of the current stage of your business, an influx of funds can help you expand, operate, and execute business ideas successfully. Business loans are one of the most common methods for MSMEs to get this influx of funds. While the business loan process may be simple, you must take care of the required documents.
This article specifies all the
documents required for a business loan.
What Is A business loan?
A loan to build or expand a business unit is known as a business loan. Business owners can avail of the loan from any financial institution, whether a traditional bank or a non-banking financial service (NBFC). This loan can cover all business expenses, including purchasing a plant or machinery, expanding your team, renting or buying an office space, etc.
You can obtain a business loan quickly if you meet the eligibility criteria.
What Are The Eligibility Criteria For A Business Loan?
The business loan eligibility criteria differs for each lender, but it is almost equivalent in most cases. The applicant–
• Should be of at least 18 years
• Must be an Indian citizen, holding no criminal records
• Must have a credit score of 700 or above to increase their chances of getting the desired amount of loan
• Must incorporate itself as a private or public limited liability company, limited liability partnership (LLP), or sole proprietorship or partnership. Individuals, SMEs, MSMEs, retailers, distributors, and manufacturers engaged solely in the service, trade, and manufacturing sectors are also eligible for business loans.
What Are The Documents For A Business Loan?
A few documents are mandatory to support your loan application. A fundamental
business loan documents checklist
includes:
1. Application Form:
Duly fill the application form with all the correct details with a passport-sized photograph.
2. Identity Proof:
Present a PAN card, Aadhar card, Voter's ID card, passport, or driving license as your identity proof.
3. Address Proof:
An Aadhar card, Voter's ID card, telephone bill, electricity bill, or ration card may suffice as identity proof.
4. Proof Of Age:
You can submit a Passport, PAN card, or Voter's ID card as proof of your age.
5. Financial Documents:
Income tax return (ITR) of 2-3 years, bank account statement of at least six months, and the audited balance sheet for the last two years by a Chartered Accountant (CA) might be required depending on the lender.
Apply For A Business Loan With IIFL Finance
IIFL Finance is a leading instant business loan provider. We provide quick loans for small businesses with small financial requirements up to INR 30 lakh with minimal documents required for business loans. You can check the interest rate at your nearest IIFL Finance branch or online.
The entire process, from application to disbursement, is 100% online. The disbursals take 24-48 hours. Thus, you can fulfill various business needs and repay them per cycle. Apply for an
IIFL Finance business loan
today!
Frequently Asked Questions
Q.1: Who gives a business loan?
Ans: You can avail of a business loan from any traditional bank or a non-banking financial services (NBFC) company.
Q.1: What is the procedure to avail of a business loan?
Ans: You can either visit the branch office of the lender or apply online by filling up the application form with all the relevant details, loan amount, tenor, etc. The lender will verify your documents and review the application form. You will get the loan amount if you satisfy the eligibility criteria.