Different Sources Of Business Finance
Entrepreneurs look at different sources of business finance to ensure they have adequate funds. Know the 5 popular business finance sources at IIFL finance.
7 Sep,2022
11:47 IST
14 views
36 Likes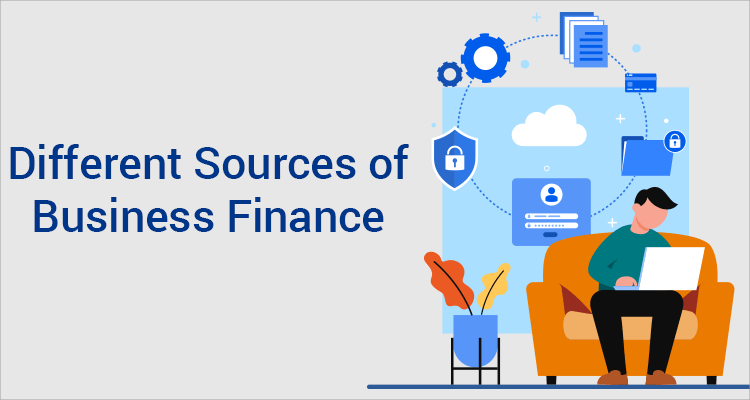 Every business needs capital to ensure smooth operations, expand the business or sustain the competition. However, the business owner may not have enough business or personal capital to invest in all aspects of the company. Hence, entrepreneurs look at different sources of business finance to ensure they have adequate funds. This blog highlights the various sources of funds for business.
Five Popular Sources Of Business Finance
The various ways business owners can secure and utilize the fund for their business includes:
1. Financial Institutions
In India, banks and NBFCs are one of the most popular sources of business finance because of their quick and flexible loan products. Entrepreneurs can visit the websites of such financial institutions to apply for a no
collateral business loan
(in the case of NBFCs), nominal interest rates, minimal paperwork and flexible repayment options. However, it is necessary to fulfil the set eligibility criteria.
2. Venture Capitalists
Equity funding through venture capitalists or angel investors is a great short-term source of financing. In this process, the entrepreneur offers a share of the company to the investors in return for predetermined funds. Once the investors provide the funds, they become the company owner, equivalent to the shares offered by the entrepreneur.
3. Invoice Financing
This type of funding is a short-term source of financing for entrepreneurs who don't have enough reserves to pay for raw materials, rent or employee salaries because of unpaid account receivables. In this process, business owners use these unpaid invoices as collateral to secure an invoice financing loan from a lender.
4. Inventory Financing
Among numerous sources of funds for business, inventory financing is an ideal option for entrepreneurs to fulfil their capital needs without pledging any external or personal asset as collateral. In this process, they pledge their current inventory as collateral to secure a loan. Inventory financing is best suited for small business owners who do not have valuable assets.
5. Business Credit Cards
They are the most convenient sources of business finance as they offer to cover expenses without paying immediately. Business credit cards work similarly to traditional credit cards, where you have to pay the bill at the end of the month without any considerable interest. These credit cards do not require any collateral and are an unsecured credit facility.
IIFL Finance Business Loans: The Ideal Source Of Business Finance
IIFL Finance is India's leading company that offers financial services like customised and
comprehensive business loans
with options for financing the business. The business loan does not need collateral and offers instant funds up to Rs 30 lakh with a quick disbursal process. The business loan application process is entirely online with minimal paperwork. The loan's interest rate is attractive and affordable to ensure the repayment doesn't create a financial burden.
FAQs:
Q.1: How can I take a business loan from IIFL Finance?
Ans: You can visit the IIFL Finance website and fill out the application form for a business loan. However, you must fulfil the loan eligibility criteria.
Q.2: What is the interest rate for the IIFL Finance Business Loan?
Ans: IIFL Finance
business loan interest rate
starts from 11.25% per annum.
Q.3: How can I know the EMI for the business loan?
Ans: You can use the
business loan EMI calculator
on the IIFL website to calculate the EMI for your loan.