Decoding SME Lending In The 21st Century
Small & medium sized businesses are still struggling to secure finance. Read this article by IIFL Finance which will help decode sme lending in 21st century!
4 Jan,2023
07:13 IST
1759 Views
1009 Likes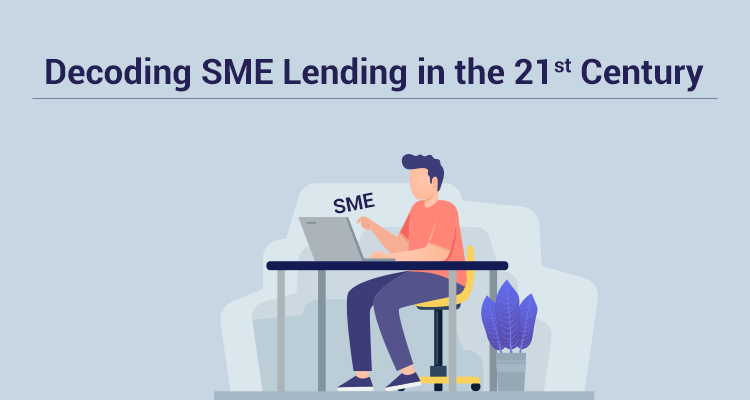 It will not be an overstatement if one were to say that micro, small and medium-sized enterprises (MSMEs) are the backbone of the Indian economy.
Not only do most of India's manufacturing concerns belong to the SME sector, they also employee a bulk of the country's non-agricultural labour force. Having said that, such small businesses often need money from time to time, to meet various needs.
SMEs need money for all sorts of things—from paying salaries to buying raw materials to renting out more space to even going in for capital expenditure and buying new machinery.
India has more than 6.3 crore MSMEs, of which 85% are underserved when it comes to credit. This is where a business loan becomes a potentially very lucrative market opportunity for banks as well as non-banking finance companies (NBFCs).
Only a fifth of these financing gaps have actually been filled by formal credit channels. There remain major stumbling blocks in India when it comes to MSME financing. Some of these include the high cost of capital, the lack of access to enough capital and issues related to underwriting.
While considering lending to an MSME, a lender—whether a bank or an NBFC—would typically want them to furnish some of the following details:
• The business owner's personal credit history
• The credit history of their small business
• Details of their personal as well as business bank accounts
• Profit and loss statements as well as balance sheets pertaining to the business for which loan is being sought
• Personal income tax returns as well as those pertaining to the business for which loan is being sought
• Details on the movable or immovable assets the business can offer as collateral for the loan
• Any other documentation that may be required by specific lenders
This can, however, exclude many small businesses who may either not be able to offer all of these details or may not have a sound credit history or for that matter may not be in a position to offer collateral to the tune that the lender requires, in case of a secured loan.
Digitizing Business Credit
The COVID-19 pandemic has been a blessing in disguise of sorts when it comes to MSME lending. Traditional channels have now given way to digital ones, which are not only more user friendly but quicker.
Not only are new-age digital lenders able to penetrate the market more efficiently, they are also able to offer a competitive deal when it comes to interest rates. Also, since they operate nimbly, they manage to keep costs low and pass this benefit on to their customers in the form of minimal processing fees and foreclosure charges.
Data-Driven Models
These new-age digital lenders rely on data-driven credit models that make it easier for them to reach out to their target customers. The Reserve Bank of India and the government, too, want to help create a digital lending platform as robust as the Unified Payments Interface (UPI) system that has revolutionized the face of peer-to-peer payments in the country.
Rather than relying on copious amounts of documentation, these digital lenders look at a person's financial behaviour, payment history and earlier transactions, in order to gauge their creditworthiness. They do this by feeding this data into artificial intelligence-based algorithms that help them map a person's risk profile.
Digital lenders also use another method—verticalized underwriting—in which lenders collaborate with aggregators across various industry segments to comprehend their specific needs and provide credit solutions to them.
Old Is Gold
Even as new-age digital lenders enter the market, established ones are coming into their own and are also adopting the same, or even better models.
Such lenders have an inherent advantage over their newer peers as they have credibility which the newer peers may lack. Moreover, established players also have deep rooted market knowledge, which their tech-enabled peers may take long to acquire. In addition, established lenders have a wide network of physical branches they can put to use.
Conclusion
Established lenders remain as relevant as before even as new players enter the market. As a borrower, you should approach a good lender like IIFL Finance when you need to avail a business loan or even a personal loan.
Not only do lenders like IIFL Finance offer some of the most competitive interest rates in the market, but also make borrowing a seamless process. IIFL Finance provides unsecured business loans without any collateral for up to Rs 30 lakh and secured loans of up to Rs 10 crore with competitive interest rates and tenors of as long as 10 years.