What Credit History Is Used As A Factor For A Small Business Loan?
The business owner's creditworthiness is captured in his credit history. Read on to know what credit history is used as a factor for small business loan at IIFL finance.
11 Nov,2022
10:45 IST
33 views
12 Likes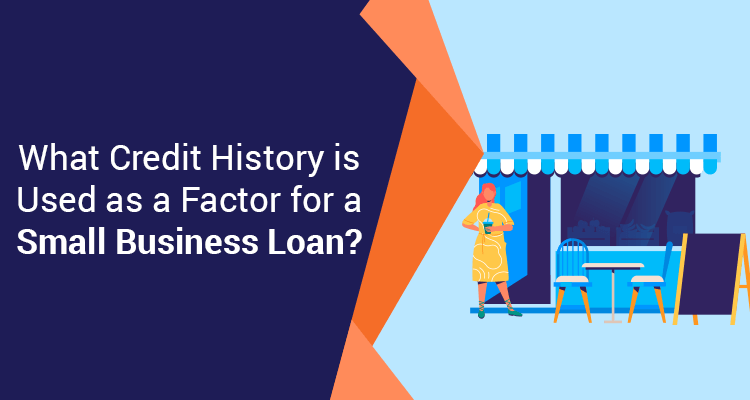 Entrepreneurs need to plan for their financial resources as much as focusing on running their business. Whether it is to meet working capital requirements for day-to-day expenses or for putting in place an expansion path for the venture with a new factory or additional office space or new equipment, financial resources are critical for a business owner.
This can be met via equity or debt. In the case of the former the business owner himself or herself can put more money into the company or get hold of an external shareholder to invest in the business. The latter case does have its own issues as someone else gets a say in the business and how it is run.
A business loan is considered the best alternative for an entrepreneur. This is so even if one has enough resources to finance their own venture. Debt capital is particularly useful when the interest rate cycle is still closer to the bottom, as it is currently.
Types Of Business Loans
One key factor to be kept in mind is that there are broadly two types of business loan: secured and unsecured.
• Secured Debt:
In the case of secured business loans, the business owner needs to pledge some asset in favour of the lender. This could be a factory premises or office building or tradeable securities held as investments from past profits or surplus. The lender gets the right to invoke the pledge and sell such assets to recover its money in case of a default.
• Unsecured Debt:
In the case of unsecured debt there is no security involved and lenders do not have a recourse to such an action to recover their money. However, they mitigate the risk through some strategies. These include advancing lower amount than they would otherwise with a secured loan. Unsecured debt is usually limited to Rs 50 lakh, though some lenders may lend more. To assess the probability of repayment and thereby the chance of a default, lenders look at the creditworthiness of the business owner.
Creditworthiness
The business owner's creditworthiness is captured in his or her credit history. The credit history is represented by a credit score, which lies between 300 and 900. The higher the score the better, with some lenders insisting on a minimum score of 750 to approve a loan.
The score takes into account the past credit related behaviour of a person. So, if a person has taken a loan and has been paying the equated monthly instalments, or EMIs, as per schedule then he or she gets a good score. On the flip side, if one has missed EMIs in the past it gets counted as a negative.
Similarly, how deep in debt one is also impacts the score. If one has taken several loans or even if one has not taken a loan but uses credit card and has almost maxed out the spend limit, that also gets counted as a red flag.
There is no guarantee that a person with a high credit score at his personal end will not end up defaulting on a small business loan or the other way round where one has a low score due to some reason or technical factor will necessarily default. Still, lenders use credit score of the business owner as a first filter to assess the risk of advancing the money.
The good news is that even if one has a low score there are alternative ways in which one can avail a small business loan though at a higher cost or interest rate. Of course, one can also strive to improve the score for the future.
Then again, while the credit history is not the only factor deciding the fate of a small business loan application, it is an important aspect.
Conclusion
Financial resources are critical for not just running a business with day-to-day expenses but also to plan for the future. A business loan is advisable as a critical component of financial planning. This could be in the form of a secured loan or a collateral-free business loan. In the case of the latter, lenders bank on creditworthiness of the business owner to assess the probability of full repayment. This is done by looking at the credit score of the business owner.
IIFL Finance offers small business loans of up to Rs 30 lakh via a hassle-free digital process. These loans do not require lengthy paperwork and borrowers need not visit any branch. Since the process is fully digital, the loans are approved and disbursed quickly. IIFL Finance also provides business loans at the competitive interest rates to people with a strong credit history and high credit score.