Business Loan For A Grocery Store
Business loans for grocery stores has changed the financial landscape for retail sector. Read on to know about business loan for a grocery store at IIFL Finance.
15 Nov,2022
11:46 IST
16 views
1 Like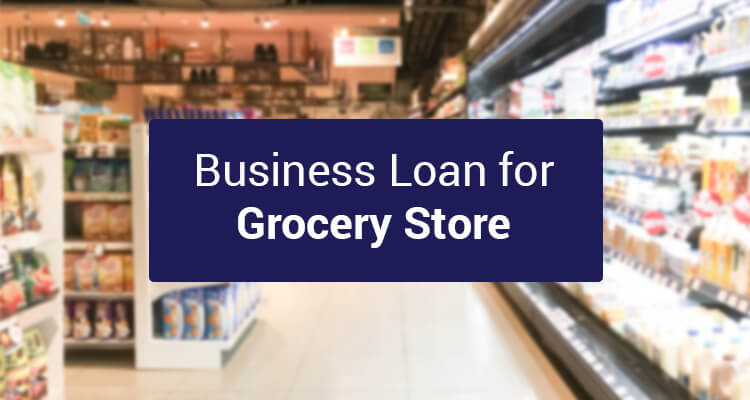 India's retail sector relies heavily on grocery stores to ensure essential goods and supplies reach end consumers. However, despite their fundamental need to society, financial institutions have traditionally overlooked them. As a result, grocery stores depend on personal savings and loans from friends and family to launch and operate.
Since the introduction of
business loans for grocery stores
in recent years, the financial landscape for these establishments has changed. They now have access to easy financing solutions tailored to their needs.
Features Of Business Loans For Grocery Stores
Grocery store loans
have the following key features.
1. Quick Approval
Traditional bank loans are inaccessible to small businesses due to a lack of documentation or credit history. Thus, such enterprises can apply for
grocery store business loans.
The application process for these loans is quick and easy and requires minimal documentation.
2. Flexible Repayment Options
With loan tenors ranging from 12 to 36 months, grocery store small business loans offer flexible repayment options. This way, borrowers can repay their loans according to their cash flow and business requirements.
3. Competitive Interest Rates
Compared to other loans for businesses,
business loans for grocery shops
usually have low interest rates.
4. Collateral-Free
A Kirana store loan is typically unsecured, i.e., these loans need no collateral.
Benefits Of Grocery Store Loans
Small grocery businesses can benefit from Kirana store loans in several ways as listed below.
1. Easy Access To Capital
Through grocery store loans, it is easy to obtain capital for various purposes, such as
inventory financing
, working capital, or business expansion.
2. Pay At Your Own Pace
Due to their flexible repayment terms, grocery store loans enable borrowers to repay the loans according to their business needs and cash flow.
3. Low Rate Of Interest
Kirana store loans have very competitive interest rates compared to other business loans. Consequently, small grocery businesses find them attractive as a financing option.
4. Nil To Minimum Security Disbursement
A Kirana store loan is typically unsecured, i.e., there is no collateral involved. This feature makes them an excellent choice for small businesses without valuable assets to pledge as collateral.
Documents Required For Business Loan For Grocery Store
Lenders seek the following mandatory documents from borrowers.
1. Bank statements
2. PAN card
3. Aadhar card
4. KYC documents
5. Income tax returns
How To Apply For Business Loan For Provision Store
To apply for a business loan for a grocery store with IIFL Finance, follow these three steps.
• Submit Application:
Get a loan offer by entering your business, personal, and financial information.
• Upload Documents:
Verify your documents in one step by uploading digital copies.
• Get Sanctioned:
Once approved, IIFL Finance will disburse the amount to your designated bank account within three working days.
How To Grow Business With Business Loan For Grocery Store?
To grow your grocery store business, you can use business loans in the following ways.
• Working Capital:
The shortage of working capital impacts almost every business. You can avail of a
provision store loan
to ensure this won't affect the store's daily operations.
• Inventory Management:
The most vital facet of grocery stores is their inventory. Increase your grocery store's inventory with a Kirana business loan. More stock at the store will allow you to sell more and increase your profits.
• Marketing & Advertising:
Companies must advertise and market themselves in today's competitive market. Similarly, marketing strategies are crucial to the growth of a grocery store business. You can use a grocery store loan for the same purpose.
• Business Expansion:
Growth and expansion are inseparable. When businesses expand, they grow, and grocery store financing can help them achieve the same.
Avail Of A Grocery Store Business Loan With IIFL Finance
With a focus on
business loans
, IIFL Finance is India's leading NBFC offering a wide range of loans to help entrepreneurs raise the necessary capital for their business ventures. There is no financial burden associated with the loan repayment as the interest rate is attractive and affordable.
Moreover, we work with grocery businesses to help them run their stores as efficiently as possible. We offer unsecured loans without collateral for Kirana store and vendor financing products. Loans are disbursed within 2-3 business days.
Grow your grocery store business with IIFL Finance!
Frequently Asked Questions
Q1. How do you get a loan for a grocery store?
Ans. Visit IIFL website or download our app to apply for a business loan for a grocery store.
Q2. How much investment is required to open a supermarket?
Ans. An investment in a grocery store can range between Rs. 10 lakh and Rs. 2 crores. The size, capacity, shape, infrastructure, and other aspects of the store determine its size.
Q3. What is the grocery profit margin?
Ans. Grocery store chains generally have profit margins of about between one and three per cent.