Personal Loan
IIFL Finance customised personal loans are designed around your capital requirements with a hassle-free application process. This quick personal loan can accomplish your plans such as marriage, vacations, home renovation and much more. With IIFL Finance's best personal loan in India, you do not have to compromise on your bucket list!
IIFL Finance's personal loan comes with attractive, affordable, and lowest interest rates to help you raise funds instantly. When you apply to get an instant personal loan, it is approved in less than 5 minutes without any extensive documentation. Personal loan EMIs are flexible and allow for better liquidity and easy achievement of set personal goals.
Apply for a personal loan online today with IIFL Finance and fulfil your dreams!
IIFL Finance

Personal Loan

Features

IIFL Finance offers a diversified portfolio of loan products favouring each requirement. You can find a premium range of lending solutions with flexible repayment schedules. One of the most popular loan options available on IIFL Finance is the personal loan.

The online personal loan comes with convenient lending terms and can help you solve all your financial needs quickly. Furthermore, you can apply for this loan wherever you are through IIFL's website or app. With an instant personal loan from IIFL Finance, you get the most lucrative EMI schemes, interest rates, and loan tenures available in the industry.
| | |
| --- | --- |
| Personal Loans Ranging From | INR 5,000 to INR 5,00,000 |
| Rate of Interest | 12.75% - 44% p.a. (reducing balance interest rate) |
| Tenure | 03 months to 42 months |
| Documents Required | Only PAN, Aadhar & Bank Statements required |
| Processing Fee | 2% - 6% + GST* (Additional Upto ₹500 will be charged as Convenience Fees) |
For Example:-
| | |
| --- | --- |
| Loan Amount | ₹ 20,000 |
| Tenure | 180 days (6 months) |
| Interest Charged | ₹ 1,426 (24% per annum) |
| Processing Fee | 590 (2.5% of Loan Amount- 500 + GST @18%= 90) |
| Amount Disbursed | ₹ 19,410 |
| EMI Amount | ₹ 3,571 |
|   | Loan amount is ₹ 20,000. Disbursed amount is ₹ 19,410. Total loan repayment amount is ₹ 21,426. |
*The annual interest rates and processing fee will vary as per the risk profile of the customers and the selected tenure.
Benefits of

IIFL Finance Personal Loans

‌

No End-Use Restrictions

‌

Hassle-Free Documentation Process

‌

Quick Personal Loan Disbursal

‌

Attractive Rates of Interest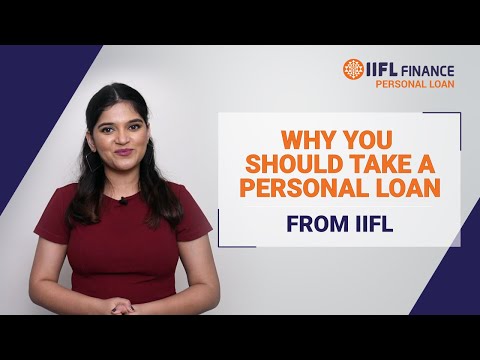 Why Should You take a Personal Loan from IIFL??
A personal loan can easily help you tide over a cash crunch. And, it is extremely easy to get. While there is a large organised and unorganised market of banks and non-bank lenders, you would do best to choose a reputed lender like IIFL Finance.
Personal Loan EMI Calculator
Calculate your EMI and choose the most suitable product for you
Personal Loan
Rates and Charges
The rates and charges are predefined and are presented with utmost clarity to ensure there are no hidden costs. The loan process ensures that you understand the amount you will have to pay to avail of the personal loan online, and how you can calculate your loan EMI.
With a customer-oriented and transparent loan process, you do not have to pay more than the pre-communicated rates and charges.
Interest Rate

12.75 - 44% p.a.

(reducing balance interest rate)

Processing Fee

2 - 6% + GST*

(Additional Upto ₹500 will be charged as Convenience Fees)

Penal Charges, Late Payment Charges, Defaults Of Any Monies Payable 

2% Compounded Monthly
Pre-approved personal loan offers
We provide several pre-approved personal loan offers to our reliable customers. The main criterion for pre-approved personal loan schemes is your credibility as a borrower. IIFL offers these schemes to customers who have a high credit score and a clean credit history. You can avail of pre-approved loan offers to get competitive interest rates, easy EMIs, and less time-consuming loan processing. The portal uses pre-approved personal loan offers to help you access loan solutions at terms that suit your requirements.
How To Apply For

Personal Loans?

IIFL's personal loan application is easy, quick and hassle-free. All you have to do to get an instant personal loan is:
‌

Click on the 'Apply Online' button.

‌

Fill in the required details in the online application form and verify OTP sent to the entered mobile number.

‌

Verify your KYC details data to check income eligibility.

‌

Choose the amount you want to borrow up to Rs 5 lakh.

‌

Click on 'Submit' to complete your application.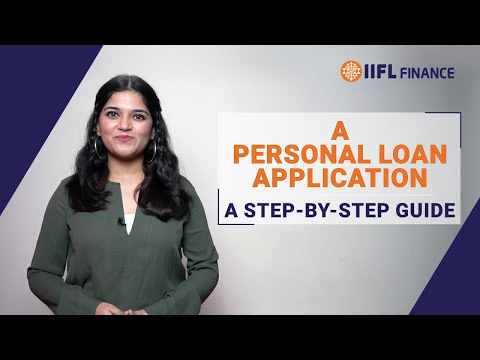 Step-by-Step Guide to a Personal Loan Application
At times of unexpected expenses like heavy medical bills, urgent home repairs, a sudden job loss or even a cost escalation on the wedding you were so looking forward to, personal loans can bail you out of a sticky situation.
Personal Loan
Eligibility Criteria
For Salaried Employees working in an organisation:
Minimum age of 23 years.

Maximum age of 60 years or retirement (whichever is early) at the time of loan maturity.
For Self-Employed Individuals:
Business existence of three years minimum

Minimum age of 25 years

Maximum age of 65 years at the time of loan maturity
What are the Documents Required for

Personal Loans ?

To ensure the highest customer safety and quick loan amount disbursal, the process requires some identity proof of the borrower.
Accepted documents:
Valid KYC through government-issued documents such as PAN Card, Aadhar Card, and Driving Licence along with a selfie.
Three months of bank statements for income proof.
Debit Card or Net Banking details for setting up e-mandate.
eSign or eStamp for quick personal loan disbursal.
Tips to keep in mind while applying for a

personal loan
Seek a reputed financial institution to apply for the loan.

Compare various banks and financial institutions based on the offered loan amount, interest rates, approval and disbursal time, personal loan EMI options etc., to choose the ideal institution.

Avoid defaulting on any other interest or repayment to maintain a good credit score.

Consult with the loan advisor of the financial institution to choose the ideal loan amount and tenure.
Loan process
in less than 5 minutes
01

‌
Through one form, you can get your personal loan eligibility
02

‌
Pre-fill application form through Aadhar, get instant approval in 5 minutes
03

Upload all documents online
6 Million +

Happy Customers

I loved the way IIFL took my documents digitally while applying for personal loan and gave faster disbursal into my bank account. Thanks Team IIFL for giving me a truly seamless & digital experience.

I needed the money for my daughter's marriage. I have taken many loans from IIFL and I am very happy with their services.

Chavada Labhuben
Homemaker
Customer

Support

We are devoted to solving your queries and concerns, quickly and to your satisfaction.
Personal Loan FAQs
A personal loan is a non-collateral lending arrangement provided by banks and Non-Banking Financial Institutions (NBFCs) like IIFL Finance. There are no fixed purposes to use personal loans and this makes them a popular choice for customers. Personal loans have easy repayment tenure though interest rates are usually high compared to gold loans.
Personal loan providers follow simple registration and processing procedures to ease lending for customers. For instance, IIFL Finance offers instant personal loans to borrowers to ensure that every person can access funds without any issues. The portal uses an online interface for user registration, validation of documents, and loan transfer to get quick loan sanctions.
Personal loan providers deposit the loan amount in your registered bank account after proper verification of documents. You need to repay the amount in pre-determined EMIs, interest rates, and tenure. IIFL Finance offers the most flexible repayment terms to customers willing to apply for personal loans.
IIFL

Personal Loan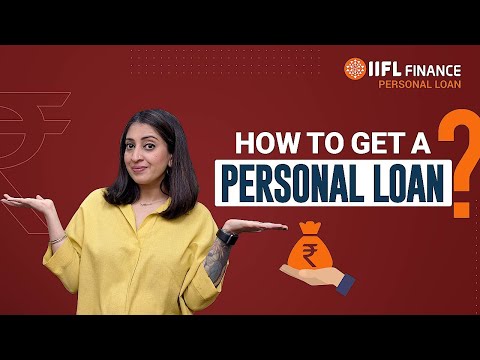 How to Apply for a Personal Loan from IIFL Finance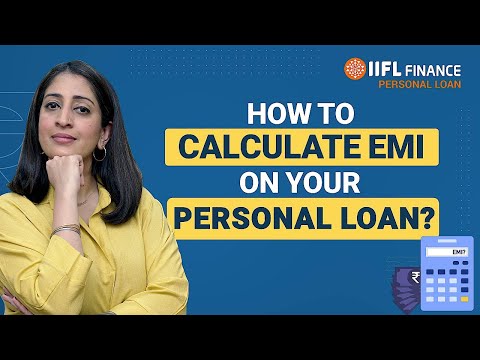 How to Calculate Your Personal Loan EMI?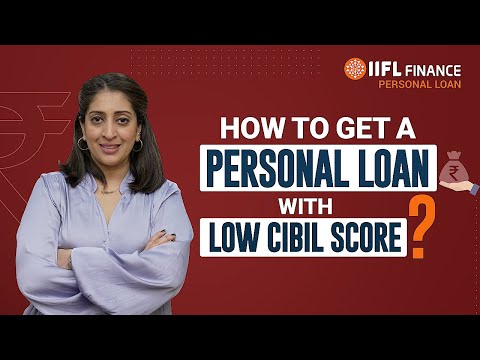 How to Get a Personal Loan with a Low CIBIL Score?