Life is full of ups and downs, which may come with unforeseen medical emergencies. Such medical emergencies never come with prior notice but demand high liquidity and instant funds to cover medical expenses, which may become problematic for the bearer. A medical loan allows you to raise immediate capital to cover medical costs arising during an unforeseen medical emergency.
IIFL Finance has designed comprehensive medical loans to ensure adequate funds, with attractive and affordable interest rates and flexible repayment options. The instant medical loan application is approved within 5 minutes of submission, and the loan amount is quickly disbursed within 24 hours to ensure the borrower has adequate funds to cover the expenses relating to medical emergencies.
Medical Loan
Features and Benefits
Medical emergencies are one of the most pressing factors in one's life and need immediate attention, including covering medical expenses. At such a time, a medical emergency loan provides an ideal way to raise adequate funds through a quick and easy loan application process. Here are the features and benefits of a medical emergency loan:
Medical Loan EMI Calculator
Calculate your EMI and choose the most suitable product for you
What are the Eligibility Criteria for a

Medical Loan?

Every lender in India reviews the instant medical loan application of a potential borrower based on the set eligibility criteria. Only once it is approved will they receive the loan amount within 24 hours. You must analyse the eligibility criteria for medical loans before submitting the loan application. The eligibility criteria are listed below:
Age: The age of the applicant should be between 23 years-65 years.

Employment: The applicant should be a salaried employee or a self-employed individual.

CIBIL Score: The applicant should have a CIBIL or credit score of 750 or higher.

Monthly Salary: The monthly salary of the applicant must start from Rs 22,000, depending on the city of residence.
What are the Documents required for a

Medical Loan?

Medical emergencies need immediate financial attention to ensure there is no scope for delay in starting treatment. Hence, medical loans have been designed to provide funds as quickly as possible to borrowers. The quick disbursal of medical loans is one of the best features to assist borrowers in times of financial need.

Here are the documents required for a medical loan:
Medical Loan
Interest Rate
Lenders charge interest on medical loans they provide to borrowers to cover medical expenses. Such an interest rate depends on numerous factors such as CIBIL score, employment, age, desired loan amount, and loan tenure. When borrowers take medical loans in India, they are legally liable to repay the principal amount along with the levied interest to the lender within the loan tenure.
Why Choose IIFL for

Medical Loan?

IIFL has spent more than 25 years in the financial market to effectively analyse the financial needs of borrowers, especially when it comes to medical expenses. Currently, IIFL Finance is India's leading financial service provider and has designed comprehensive instant medical loan products to assist borrowers when they are in immediate need of funds through quick approval and disbursal process within 24 hours.

Medical loans in India come with attractive and affordable interest rates with flexible repayment options. The health loan process is entirely online and requires minimal documentation with no collateral requirement, allowing borrowers to raise to Rs 5 lakh. Furthermore, there are no hidden costs, and all the rates and charges are communicated to the borrower before taking the loan.
What are the Things To Consider While Taking A

Medical Loan?

Compared to other types of loans, medical loans in India cover medical expenses for effective treatment. However, greater importance also stretches to the fact that you should apply for a loan for medical treatment after considering the factors below.
How to Apply For A

Medical Loan?

Similar to other types of loans, borrowers must apply for an instant medical loan with a lender by following a set of application steps. IIFL Finance has designed its medical loan application process to be simple to ensure immediate capital raising in times of medical emergencies. Here is the detailed process of applying for a loan to cover medical expenses:
‌‌

Visit the IIFL website and click on "Apply Online" to open the online application form.

‌‌

Fill in the required details, such as your name and mobile number, to get an OTP.

‌‌

Authenticate your profile by submitting the received OTP.

‌‌

Submit the required documents to complete KYC, employment, and income details.

‌‌

Once all the details are filled in, click on "Submit" to submit the application form.
Once you have submitted the application form, it will be analysed by IIFL Finance based on your eligibility criteria and the submitted documents. After successful review, the instant medical loan will be approved within 5 minutes, and the loan amount will be credited into your bank account within 24 hours.
Find the Right

Personal Loan

for You

When looking for a personal loan, it's important to find one that suits your specific needs and financial situation. Here are other personal loans offered by IIFL Finance.
Personal Loan For Medical FAQs
The list of documents includes
Selfie:

The selfie of the applicant as photo proof. 

PAN Card:

The valid PAN Card of the applicant as ID proof. 

Aadhar Card:

Aadhar card or driving licence of the applicant for address proof. 

Employment Proof:

Employment proof for salaried employees/ Proof of business existence for self-employed individuals. 
Bank Statements: Bank statements of the application for the last 6-12 months for creditworthiness.
IIFL

Personal Loan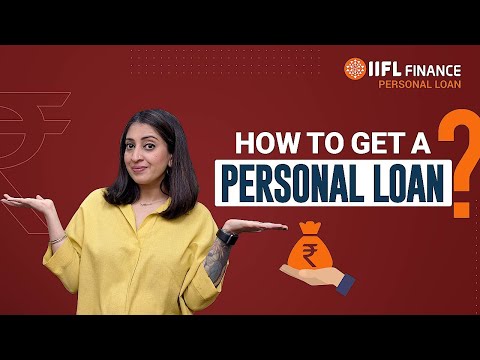 How to Apply for a Personal Loan from IIFL Finance
Get पर्सनल लोन Without Income Proof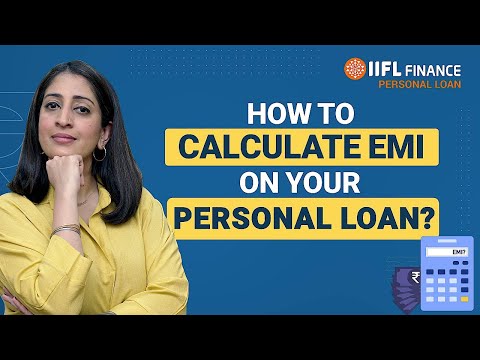 How to Calculate Your Personal Loan EMI?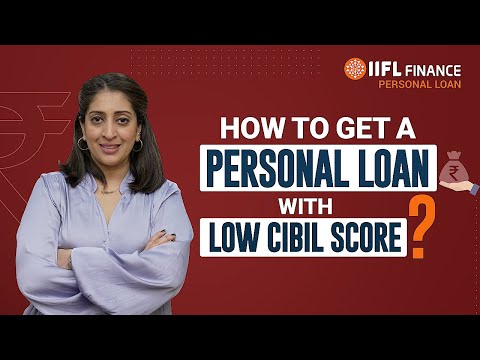 How to Get a Personal Loan with a Low CIBIL Score?