Gold Loan
Fulfil all of your business or personal requirements instantly with IIFL Gold Loan using your gold jewellery. With IIFL's Gold loan, you get industry-best benefits through our process designed to offer instant funds based on the value of your gold. Our loan process is customer-oriented, and faster and ensures that you do not have to go through lengthy and time-consuming loan application processes.
IIFL's loan against gold comes with the attractive, affordable, and lowest interest rates to help you raise funds instantly. The gold loan process is customised to offer unique and comprehensive features to cater to all of your capital needs.
If you are looking for a simplified and ideal way to raise funds, apply for an IIFL Gold loan!
Gold Loan Calculator
Find out the amount you will receive against your gold jewellery
The amount should be between Rs.10,000 and Rs.5,00,000
Rate Calculated @ / Gm
*The market value of your gold is calculated by taking 30 days average gold rate of 22 carat gold | Purity of the gold is assumed at 22 carat.
*You can avail a maximum loan of up to 75% of the market value of your gold depending on the quality of the gold.
Benefits of IIFL Gold Loan
How to get a gold loan that will offer you the desired benefits?
The IIFL Finance Gold loan is a one-stop solution for all your capital needs. The loan process is designed to offer industry-best benefits to ensure you enjoy a hassle-free loan application and disbursal process within 30 minutes of application. When you apply for an online gold loan with IIFL Finance, you get the following unique benefits:
‌
Gold Pledged is
Secured and Insured
‌
Loan Approval in
Few Minutes
‌
Meet your requirements with
Minimum documentation
Gold Loan
Fee and Charges
IIFL Finance Gold Loans benefits you with the lowest fees and charges, making it the most affordable and convenient for our customers. With the transparent fee structure and no hidden charges, you should not worry about the hidden costs incurred after applying for the gold loan with IIFL Finance. The fee and charges are listed in the table below:
Interest Rate

0.99% onward p.m.
(11.88% - 27% p.a.)

Rates vary according to the loan amount and repayment frequency

Processing Fee

₹0 onwards

Varies depending on scheme availed

MTM Charges

₹500.00

Valuing an asset to reflect its current market rate

Auction Charges

₹1500.00

Auction Intimation Charges: ₹200
What is Gold Loan?
A gold loan is a financial instrument that allows borrowers to leverage their physically held gold jewellery as collateral to secure a loan from a lender. Gold loan meaning is attributed to the process of securing a loan by pegging gold articles in the range with minimum range of 18 carats. The lender keeps the gold articles as collateral and provides funds based on the value of the gold, typically up to 75% of the carat value and the current market value of domestic physical gold.
Interest rates on such loans vary and include a nominal processing fee depending on the gold loan loan scheme. The process to secure a loan against gold is similar to the process of other types of loans where the borrowers have to apply and submit personal documentation such as PAN Card, Aadhar Card, Voter ID Card etc.
Such loans are designed to fulfil the short-term capital requirements with a tenure ranging from 12 month to 24 month. The lender charges a predefined interest rate on the amount given as a loan and once the borrower repays the principal amount along with the interest, the lender returns the gold articles held as collateral. Unlike Home Loans or Car Loans, there are no restrictions on the end-use of the funds.
Why Avail a

Gold Loan 


from

IIFL Finance?

IIFL Finance is India's leading finance and investment service provider that provides a wide range of customised financial products and services. IIFL Finance have presence through 2,668 branches in India where customer can either visit to nearest branch or opt for gold loan at home service and our digital channels makes the whole process of availing gold loan customer-oriented.

IIFL Finance's seedhi baat, or straight talk, approach ensures total transparency regarding the interest rates, processing charges and other terms of the jewel loan agreement. Moreover, your pledged jewellery is kept in secure vaults and is insured.
IIFL offers a host of gold loan schemes with the following features:
Receive a loan against gold with fast disbursal, without having to wait for an extended period after submitting your application.
Get the maximum possible value for your gold jewellery and articles to secure the highest possible loan amount.
Enjoy utmost peace of mind for your gold as it is kept safe in specialised rooms and backed by credible insurance.
No hidden costs with utmost transparency in fees which are communicated in detail at the time of application.
Customised schemes as per the borrower to ensure you raise enough funds to meet all of your capital requirement needs.
How to Get a quick Gold Loan
01

‌
02

‌
Provide your ID proof, address proof and gold to get an instant approval
Documents Required
03

Simple process and in-house gold valuation ensures that you get the loan amount in your account or in cash
Gold Loan
Eligibility Criteria
The eligibility conditions for a gold loan from IIFL Finance include:
A person's age must be a minimum of 18 years and maximum of 70 years

A person must be a salaried, businessman, trader, farmer or self-employed professional.

The gold kept as security should have a purity of 18-22 Carat

The loan-to-value, or LTV, ratio is capped at 75%, meaning a maximum of 75% of the value of the gold will be given as loan.
What are the documents required for

Gold loan?

A gold loan borrower must submit a few documents as part of the Reserve Bank of India's Know Your Customer (KYC) norms. Here is the list of documents:

‌
Accepted Identity Proof
Aadhaar Card
Valid Passport
PAN Card
Valid Driving Licence
Voter ID Card
‌
Accepted Address Proof
Aadhaar Card
Valid Passport
Rent Agreement
Electricity Bill
Bank statement
Valid Driving Licence
Voter ID Card
More than 6 million

happy customers
IIFL

Gold Loan

Related Videos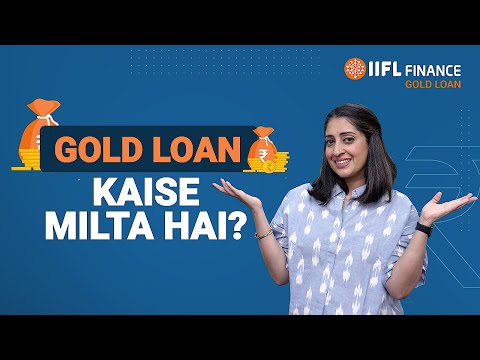 Gold Loan Kaise Milta Hai?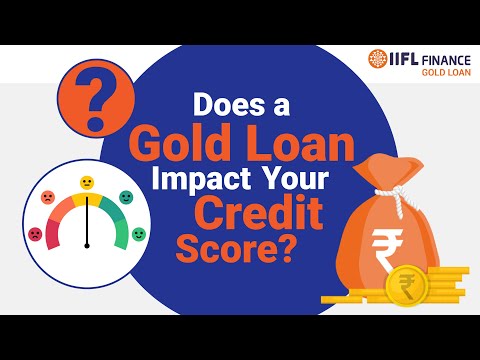 How a Gold Loan Affects Your Credit Score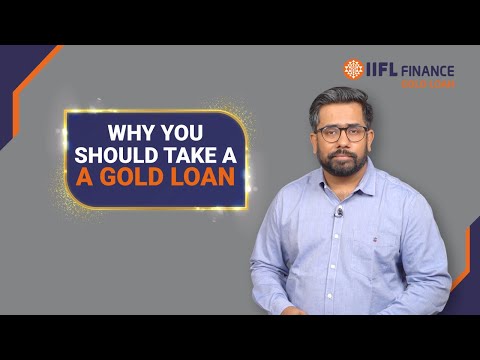 Why you should take a gold loan?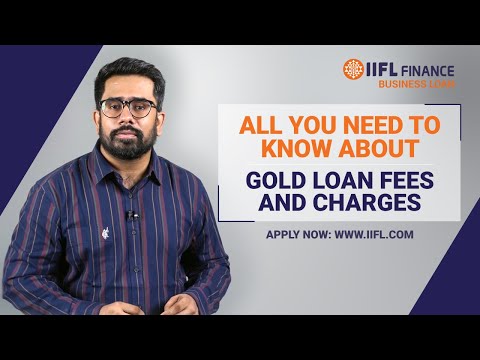 All you need to know about gold loan fees and charges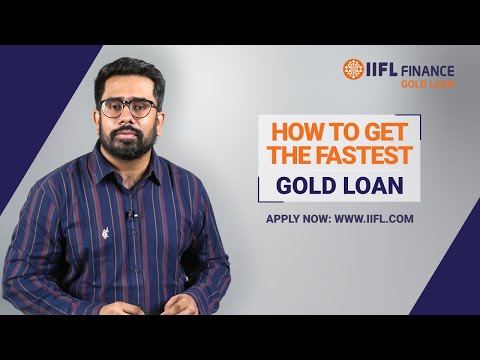 How to get the fastest gold loan?