Know Everything About NBFC Business Loan 
You can get business loan from non-banking financial companies. Read on to know the detail about the loan from NBFC.
11 Oct,2022
10:52 IST
10 views
6 Likes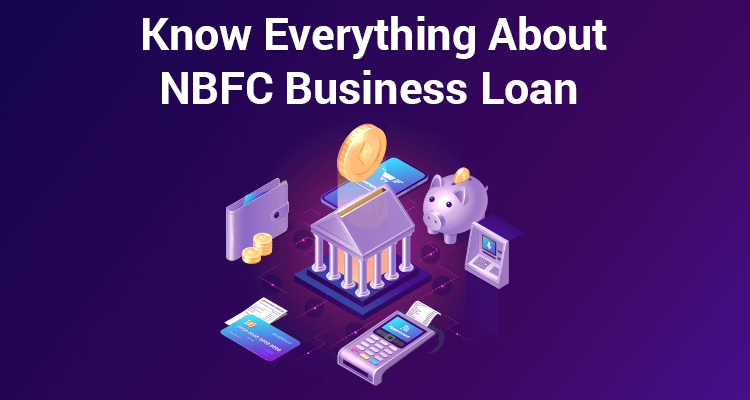 Business loans have become a saving grace for entrepreneurs to raise immediate capital for their businesses. However, as banks and NBFCs offer business loans, it is ideal to understand how NBFC business loans can benefit your company. Here's everything you need to know about NBFC business loans.
What Are NBFC Business Loans?
NBFC business loans are a type of loan product that a Non-Banking Financial Company offers to fulfill the capital requirements of small and medium enterprises. Small and medium enterprise business owners avail a loan from an NBFC, which they are liable to repay over the tenure of the loan along with the applicable interest. NBFC business loans are popular because of their flexibility, online application process, and quick disbursal.
Benefits Of NBFC Business Loans
Here are the benefits of NBFC Business Loans for a business owner:
Immediate Capital:
NBFC business loans allow business owners to raise quick capital with an application process hosted entirely online.
Nominal Interest Rates:
This business loan type includes affordable and attractive interest rates to avoid creating a financial burden on the borrower.
No Credit Check:
NBFC business loans do not prioritize an extensive credit check. However, it is essential to satisfy the eligibility criteria.
No Collateral:
NBFC business loans do not require pledging assets as collateral to qualify for the loan.
NBFC Business Loan Eligibility Criteria
Here are the eligibility criteria for an NBFC Business Loan:
Established businesses operating for more than six months at the time of application.
Minimum turnover of Rs 90,000 in the last three months from the time of application.
The business does not fall under any category or list of blacklisted/excluded businesses.
The office/business location is not on the negative location list.
Charitable organizations, NGOs, and trusts are not eligible for a business loan.
Documents Required For NBFC Business Loan
Here are the documents Proprietorship, Partnership and Pvt. Ltd/ LLP /One Person Company will need to submit to complete the application:
KYC documents – Identity proof and address proof of the borrower and all co-borrowers
PAN Card of the borrower and all co-borrowers
Last (6-12 Months) months bank statement of main operative business account
Signed copy of standard terms (term loan facility)
Additional document(s) may be required for credit assessment and processing of loan request
GST Registration
Previous 12 months bank statements
Proof of business registration
PAN Card and Aadhar Card copy of the Proprietor(s)
Deed copy and company PAN Card copy in the case of partnerships
NBFCs have changed the face of business lending. Due to significant transformations in their lending structure, they have evolved as the ideal choice. Additionally, securing business financing has never been easier with innovative loan products and a hassle-free application process.
FAQs:
Q.1: Do I need to pledge collateral to take an NBFC business loan?
Ans: No, this type of loan does not require collateral to sanction the loan.
Q.2: Why is an NBFC business loan a better option?
Ans: NBFCs do not charge a hefty fee for loan processing and offer loans at a nominal interest rate.
Q.3: How can I know the EMI for my loan?
Ans: You can use the business loan EMI calculator on the respective bank or NBFC website to calculate the EMI for your loan.