How To Identify and Avoid Personal Loan Frauds In India
The Personal loan scams in India have become quite prevalent. How to identify and avoid personal loan frauds? Visit to know only at IIFL finance.
28 Nov,2022
08:57 IST
20 Views
1 Like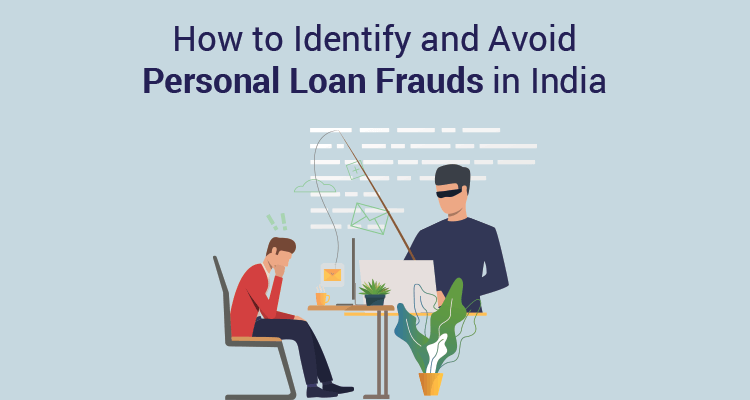 Technology and digital advancements are boons for the financial industry, but they also come with challenges. However, the anonymity of the internet also allows people to hide their identities, hack accounts and impersonate legitimate companies to scam others. As a result, personal loan scams in India have become quite prevalent.
Despite their high prevalence, proper examination and awareness may help avoid these incidents. Listed below are some warning signs of
personal loan fraud in India.
Warning Signs of Loan Frauds in India
1. Upfront Loan Fees
Lenders deduct the processing fees from the loan amount disbursed. It's a primary red flag if a loan lender asks for upfront loan processing fees. No financial institution asks borrowers to pay any upfront fees or deposits before completing a loan transaction.
2. Zero Credit Checks or Verifications
Well-reputed banks and lenders usually approve
personal loans
after reviewing your credit history, income proof,
CIBIL score
, and Income Tax (IT) return. If a lender assures you that there are no such criteria, it's a huge red flag. Lenders will always request documents such as previous financial records and other documents to determine interest rates.
3. Limited Time Offers
To persuade unsuspecting customers to apply for loans, scammers employ creative techniques. For example, you may be eligible for a loan with a special interest rate if you apply for the loan within a certain period. Offering such lucrative terms might entice borrowers and compel them to proceed. However, personal loan offers aren't subject to rigid requirements.
Fraudulent entities are known for using this technique to pursue customers. Borrowers also have little time to consider their decisions or check out the lender's background. You should always beware of such enticing personal loan frauds.
4. Unsecure Websites
Another giveaway of fraudulent lenders is the absence of the signature padlock symbol on their platforms or websites. Such a website appears shady, and data theft may be possible. The hacker may also try to infiltrate your private network and device. If you want to prevent data theft, make sure the URL has a padlock symbol.
5. The Lender Doesn't Have A Physical Address
Ensure that each lender you consider has a physical address. Some companies operate personal loan scams by using vacant addresses. Therefore, it is imperative to double-check this information.
Avoid applying for a loan with a lender without a physical business address. Due to their hard-to-find nature, many deceitful businesses escape punishment.
6. Unsolicited Communication
It is common for scammers to send texts, emails, and phone calls to people who desperately need money, claiming they are qualified for a loan right now. You may believe you will receive a guaranteed loan without any credit checks or eligibility requirements if you receive emails and texts like these. Generally, these lenders are interested in obtaining your personal information. Avoid such tactics at all costs.
Generally speaking, if it looks too good to be true, it probably is. There are several warning flags to be aware of when selecting a loan choice, including unrealistically low-interest rates, little research on the lender's part, and supplementary offers.
7. The lender Is Not Licensed
Check the lender's website for a list of countries where they can operate. Unless a lender identifies registered states, you might be dealing with a loan scam.
Verifying registration is necessary to determine whether a brand is legitimate and whether you are doing business with a trustworthy company.
8. Loan Approval Guaranteed
Personal loans do not guarantee approval. Several factors determine whether a loan will be accepted, including credit history and information verification. Consequently, if a lender informs you that a loan is guaranteed, it may be a scam.
What Can You Do To Avoid Being A Scam Victim?
Use the following checklist to avoid falling victim to these scams.
• Verify the physical address of the lender's office
• Make sure the lender is a part of the same company the offer claims to be from
• When an offer seems too good to be true, trust your instincts
• Make sure you read the fine print of the terms and conditions
• If you're not sure a link is genuine, do not click on it
Apply For A Personal Loan With IIFL Finance
By customising your loan with IIFL Finance, you can meet your capital needs quickly and easily. Whether planning a wedding, vacationing or renovating your home, a quick personal loan can help you. Take advantage of IIFL Finance personal loan offering today and fulfil your dreams!
FAQs
Q1. Why is a credit score required for personal loan disbursement?
Ans. A credit score is a measure of your trustworthiness to potential lenders. Lenders rely on your credit history to determine whether you can repay your loan.
Q2. How do I know if the loan is in my name?
Ans. You should check your credit record to know whether your PAN card has been used for a loan. Loans and credit lines issued in your name will appear on your credit report.