How To Crack Your Business Loan Application
Let's take a look at some of the factors lenders examine before sanctioning loans. Browse through the page to know how to crack your business loan application.
9 Aug,2016
02:00 IST
399 views
1075 Likes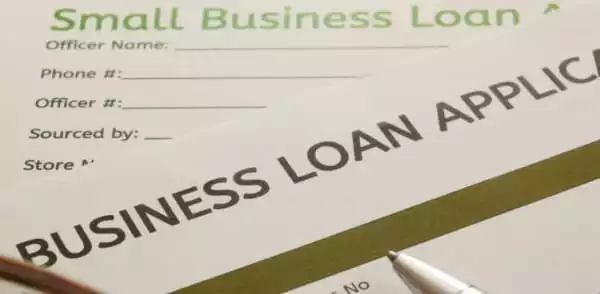 As a business-owner, you invest a considerable amount of your time, money, and effort in making your company better. You work tirelessly to ensure that things run smoothly, and at the end of the day, no matter how well your company is doing, you can think of a number of ways in which a business loan can help you improve certain aspects of your business. You could use the money from a loan to restructure your company, get your company out of a tight spot, or even to expand your business.
What Lenders Consider
For Small and Medium Enterprise (SME) owners, obtaining a loan isn't always easy. If you apply for a loan and it gets rejected, not only is it a waste of time, but it could also negatively affect your credit report. Therefore, it's a good idea to have an understanding of what lenders look for in applicants before you fill up your forms and submit them.
Let's take a look at some of the factors lenders examine before sanctioning loans:
Credit History: A company's credit history is definitely something that lenders will look at, but it isn't the only factor they consider before making a decision. It's important to remember that a low business credit history doesn't automatically disqualify you from being eligible for a loan. Banks understand that your credit score depends on the kind of business you deal in, and they are willing to look past a low business credit history while they consider the sanctioning of loans. Instead, they might take a look at your personal credit history to see if you have upheld your financial obligations in the past, and made all your payments on time.
Cash Flow and Revenue: Before sanctioning your loan, banks and Non-Banking Financial Companies (NBFCs) will also evaluate your ability to repay the loan at a later stage. This means that some of the most important documents you need to have with you while applying for a loan are your cash flow, and profit and loss statements. If you can show that you have sufficient cash flow, and you will be able to pay the loan back, your loan application could be approved, despite poor personal and business credit scores.
Business Plan: When you decide to start a business, it's good to have a clear idea of your goals and ambitions. Once you have a clear understanding of where you want your business to go, you can formulate a business plan to help you get there. A concrete business plan will not only help you achieve your goals, but will also give lenders a good idea of what you intend to use the borrowed money for. Having a clear idea of what you would like to use the borrowed money for will be viewed favourably, and will help you get your loan sanctioned.
Capital and Savings: Any cash, savings or capital you have kept aside to invest in your business at a future point could positively impact your application. Creditors will view the savings as a surety. Your savings will show your lender that you are invested in your business, and have plans to expand your company in the future. Even if your business plan is not too strong, and it fails for some reason, you can use the savings to pay your financiers until you get your business back on track. Your savings serve as a sort of safety net, for both you and your lender, and having savings tucked away will go a long way in getting your loan application approved.
Getting Your Application in Order
Now that you know what kind of factors lenders examine before considering your application, let's take a look at the documents you should attach with your application. These documents will give the creditor a proper understanding of your business, why you need a loan, and how you intend to repay the loan:
Financial Documents: Different financial institutions may ask for different documents. It's always a good idea to check with your chosen financier what documents they require along with the application. Make sure your credit reports and business financials are up-to-date before submitting them with your application.
Executive Summary: Your executive summary will serve as a cover letter and provide the financial institution with a short description of your business. It will also include the amount you are requesting for, and what you intend to use the loan for.
Business Owners Resume: Ideally, you should attach a copy of your resume along with the application. If you own the business jointly with 2 or more people, attach their resumes along as well. By doing so, you give the financial institution an understanding of your business acumen, proving to them you have what it takes to take your business to the next level, and pay the loan back later.
Business Profile: While your executive summary will give lenders a snapshot view of what your company is about, your business profile will get into the particulars and details about how your business operates. Your business profile should include the following information:

The type of industry you are in
Your financial records – annual sales, projected growth, current competition
Your business makeup – number of employees, volume of customers, information about suppliers

Loan Proposal: In your loan proposal, you will outline the exact amount of money you are asking to borrow, as well as what you intend to use it for. You should also outline your loan repayment strategy, as that is what lenders are most interested in.
Applying for a Loan
Now that you have all your documents in order, you can go ahead and apply for a loan. There are a number of banks and NBFCs that offer loans tailored to fit SME needs. There are predominantly two types of loans you can consider – Secured Loans, and Unsecured Loans. If you choose to take a secured loan, you should be prepared to put up some of your business assets as collateral against the loan. If you do not wish to put up any collateral, you can look at applying for an unsecured loan. Many lenders today allow quick and easy loan applications. You can simply apply for a loan online, via your preferred lender's website, and even get instant approvals for your applications. Before you apply for a loan, it's a good idea to consider all your options before you pick the lender you would like to borrow from.
India Infoline Finance Limited (IIFL) is an NBFC, and is a reputed name when it comes to financial solutions such as mortgage loans, gold loans, capital market finance, healthcare finance, and SME finance.
At IIFL, we help you meet long term and daily working capital needs of your business through our specialised SME loans. You can choose from a revolving line of credit or a term loan or a combination of both through our customised loan solutions. All in all, an IIFL SME Loan will enable you to optimise your borrowing cost and ensure that you have timely access to funds.
After all, start up business loans are specifically for funding startups that have little or no credit history

Read More: 3 Ways to Apply for Business Loan