Learn More About IIFL's Gold Loan You Can Apply Online And Avail At Your Home
Availing gold loan from home has now become easy! Know the steps to avail gold loan online from the comfort of your home. Visit to know!
29 Jun,2022
07:15 IST
81 Views
34 Likes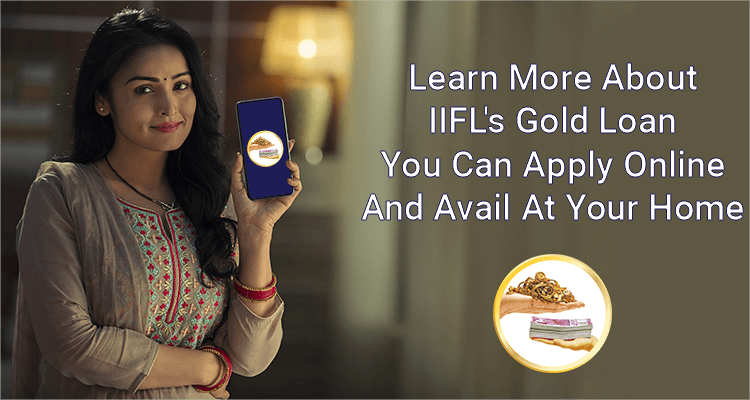 A sudden financial emergency can leave you in the lurch, especially when you have a cash crunch. The quickest way out is by acquiring a gold loan against your gold ornaments. After all, this is why gold assets rank among the most secure investments since time immemorial.
Several banks and NBFCs offer affordable rates of interest for gold loans. However, IIFL Finance has been a game-changer in the domain and offers one of the quickest gold loans in the market. The greatest perk is its repayment terms and low interest rates.
With many branches spread across cities and towns in India, IIFL Finance is your choicest pick among gold loan providers in India. When you pick an online gold loan application, make sure to read the details carefully.
Why IIFL Finance is Best For Gold Loan Applications Online?
IIFL Finance Gold Loan is a preferred pick owing to its amazing list of features including:
1. IIFL Finance is a leading name among NBFCs.
2. It provides customized loans against gold jewellery
3. Pan India presence
4. Quick gold loan disbursal
5. Hassle-free gold loan application
Why Is A Gold Loan A Safe Bet?
Your gold jewellery is often locked up in a safe—either at home or at a bank locker. Instead of keeping it idle, get a loan sanctioned with an affordable interest rate. Moreover, your gold stays safe from any risk of getting lost or even stolen. The best part of IIFL Finance gold loans is that there is no request for income proof at all. No wonder IIFL Finance has 3.5 million satisfied customers. The number keeps growing, even as you read this!
IIFL Gold Loan Interest Rate
Consider the gold loan interest rate when you apply for a gold loan online, as it directly influences the EMI amount you pay against the gold you surrender as collateral for the loan. The interest rates at IIFL Finance begin at ~0.83% per month. Depending on your loan amount, the EMI could be as low as INR 3000 and climb up with a higher loan amount sanctioned.
How To Apply For IIFL Gold Loan?
1. Visit IIFL Finance's official website. Click on the Gold Loan tab.
2. Update your personal information in the form.
3. Click the Submit button for the application processing.
An IIFL representative will contact you in the context of the submitted application. They will also guide you along the process of getting an IIFL Gold Loan sanctioned. You can also apply for a gold loan to the IIFL app at home and get the gold loan approved!
Once this step is complete, you can visit any branch with your gold jewellery and the necessary documents for loan sanction. The loan approval takes less than five minutes. The final amount of the loan will be disbursed in your account or as cash within 30 minutes.
You can also use the gold loan calculator on the IIFL Finance website to get an idea of the loan amount you could be eligible for, along with the repayment amount as per tenure!
Pay back the loan before the end of loan tenure to avoid penalty charges. You may make bullet payments or payments in EMIs every month too, as per convenience. Contact IIFL Finance for expert assistance at 1800-267-3000 or 7039-050-000 or via email at gold-helpline@iifl.com.
FAQs
Q1. How Does IIFL Calculate The Gold Loan Amount For Customers?
Ans. A gold loan is a secured financial product. IIFL Finance calculates the loan amount as per the present value of gold of 22 karats minimum.
Q2. How Quickly Does IIFL Process A Gold Loan?
Ans. The processing time for gold loans at IIFL Finance is a maximum of 30 minutes.
Q3. Are There Special Offers On Gold Loans At IIFL?
Ans. Yes, IIFL Finance updates its website with special offers on gold loans regularly.