What Are Venture Capital Funds?
What is venture capital fund? Want to know the details? Read this article which gives a complete overview & features of venture capital funds!
17 Nov,2022
09:56 IST
143 Views
8 Likes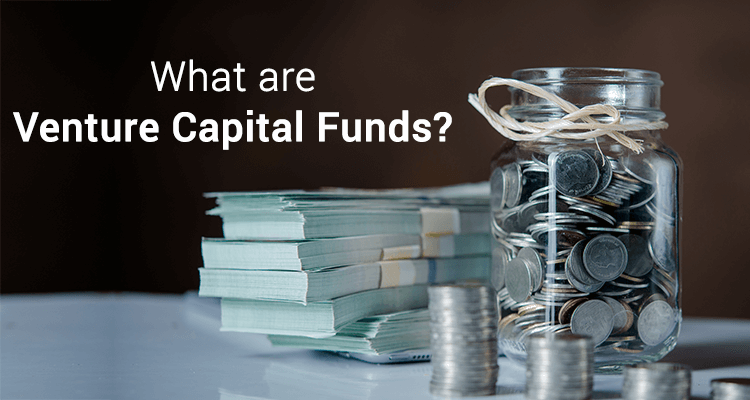 Compelling ideas and genius minds are the foundation of every start-up. The idea, however, needs capital to be nurtured and developed. A venture capital fund is an external seed fund. Here, investments can come from individuals, groups, or institutional investors.
What Is A Venture Capital Fund?
An investment fund that manages investors' money seeking private equity investments in startups, small businesses, and mid-sized enterprises is known as a Venture Capital Fund (VCF). SEBI (Securities and Exchange Board of India) guidelines regulate these institutions that fund new ventures. Financing new projects involve high risks, but investors place their investments due to their anticipated high returns.
The money provided by Venture Capital Funds launches projects with the potential to grow, and this amount is known as Venture Capital. A company's size, assets and stage of product development determine the venture capital amount it receives. Due to their small size or start-up nature, these firms are considered high-risk/high-reward investments.
How A Venture Capital Fund Works
A venture capital fund (like any other fund) needs to raise money before it can make any investments. Prospective investors are given a prospectus before committing to the fund. Once they commit, the fund's operators contact each potential investor and determine how much to invest.
Following that, venture capital funds seek out private equity investments that will generate positive returns for their investors. The fund manager/managers review hundreds of business plans, looking for companies with high growth potential. A fund manager makes investment decisions based on the prospectus and investor expectations. Once they invest, the fund will charge a 2% management fee.
Venture capital fund investors earn returns through mergers and acquisitions or initial public offerings when portfolio companies exit. The fund will also retain a percentage of the profits, with the annual management fee.
Venture Capital (VC) Funding Stages
VC funding has the following five stages.
• Seed Stage
The first investment provides the foundation or backup for the start-up, as it is just an idea with a plan that does not necessarily make money. This type of investment is called seed capital. Typically, seed-stage funding is short and primarily used to conduct marketing research, develop products, and expand the business to attract additional investors in later stages.
• Start-up Stage
When a company reaches the startup stage, it will have finished research and development, developed a business plan and is now ready to advertise and market its product. It is typical for a company to show investors a prototype, not any products for sale. Businesses need a considerable cash infusion at this stage to fine-tune their offerings, expand their staff, and conduct any remaining research.
• First Stage
This stage, also called the "emerging stage", usually coincides with a company's market launch as it is about to start turning a profit. Venture capital funding during this phase typically goes towards manufacturing and sales of products and increased marketing.
The funding amount in this stage typically varies significantly from the previous ones since achieving an official launch requires much more capital investment.
• Expansion Stage
An expansion stage occurs when a company grows exponentially and requires additional funding to meet its rising demand. Venture capital funding in the expansion stage is mainly used for market expansion and product diversification, as the business has a commercially viable product and begins to see some profitability.
• Bridge Stage
When companies reach maturity, they enter the bridge stage of venture capital financing. This type of funding typically supports acquisitions, mergers, and IPOs. A bridge state is a transition period between the company's infancy and full-fledged existence. Investors often choose to sell their shares at this point, reaping a significant return on their investment.
Venture Capital Fund Features
Venture Capital Funds have the following features.
• VCFs purchase equity stakes in the companies or enterprises they fund.
• Besides capital, VCFs also bring investors' expertise and knowledge, which will aid the company advance further.
• VCFs can also assist in developing new products and services and acquiring technology that increases efficiency within the company.
• Networking opportunities are the most significant advantage of VCFs. In a short time, the company will achieve stellar growth thanks to influential and wealthy investors.
• Investors in VCFs can influence enterprise decisions.
• As part of their risk mitigation strategy, VCFs invest in various startups, hoping that at least one will be successful and reward them with a significant return on investment.
Advantages Of Venture Capital
• VC's expertise and guidance can be invaluable.
• Start-ups can benefit from VCs' resources, management, and hiring abilities.
• They provide a bulk of the company's financing and contribute to its rapid growth.
• Unlike loans, the company need not return the money if the idea fails.
• VC firms can be easily found and are supervised by regulatory bodies to ensure transparency.
Apply For A Business Loan With IIFL Finance
If you need funds for a new venture, apply for a
business loan from IIFL Finance
. Get approved in less than 30 minutes by completing our online loan application, uploading your bank statements, and uploading KYC documents. Now it's easier than ever to
get a business loan
! Apply now!
FAQs
Q1. Where are the venture capital funds used?
Ans. These funds can be used for a variety of activities, including:
1. Attainments and mergers
2. Reduction of prices or other strategies to drive competitors away
3. Initiating the process of a public offering.
Q2. What is an example of venture capital?
Ans. One example of venture capital is Pepperfry.com, one of India's largest online furniture retailers, which has raised USD 100 million from Goldman Sachs and Zodius Technology Fund.