Unlock your startup's potential with a business loan
A business loan can prove useful for budding entrepreneurs & small businesses. Calculate your business loan emi easy with this guide by IIFL Finance Now!
10 Jun,2022
08:15 IST
157 views
22 Likes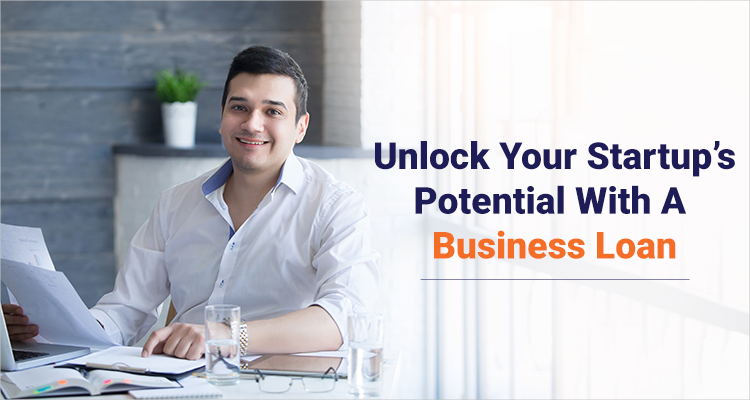 Unlock your startup's potential with a business loan
When you are starting a business, the most important thing you need is cash. And if you are falling short on money and your resources are not sufficient to cover you, a business loan can come in handy.
A lot of people have great ideas, but if you do not have the money to back it up, your business will find it hard to take wing. In such a situation, a business loan can help you kick-start your new enterprise.
Although most entrepreneurs would prefer to be backed by equity financing, angel investors or venture capital, that is not often easy to come by, especially if your idea is as yet untested.
That is where debt financing comes in.
What are the types of debt financing?
Loan from banks and non-banking finance companies;
Venture debt;
Government-backed loans; and
External commercial borrowings
Let us explore each of these debt financing types one by one.
Loans from banks and NBFCs
Banks and non-bank lenders grant loans to help businesses grow. Loans can be availed for one of more of the following requirements:
Buying inventory;
Buying equipment;
Expanding your business;
To meet working capital needs.
Eligibility:
As a borrower you need a good credit history and need to be solvent to get such a loan. Moreover, you do need to provide collateral to become eligible for a business loan.
Repayment:
Just like any other loan, this too has to be paid back periodically, typically in monthly instalments.
Interest rates:
Interest rates can vary from lender to lender and so it is best to avail such a business loan from a reputable lender. This is important to not only get a good deal in terms of interest rates but also flexible repayment options.
External commercial borrowings
Process:
You can tap the foreign debt markets to borrow money at competitive rates, but this is often not as easy as getting a business loan from a local bank or a non-banking lender.
In India, ECBs can be availed either via the automatic route or the approval route as the case may be.
Types of ECBs:
The ECBs can be in the form of bank loans, buyer's or supplier's credit, securitized instruments like non-convertible, optionally convertible or partially convertible preference shares, and fixed or floating rate bonds.
Government-backed uncollateralized loans
The scheme:
The Ministry of Micro, Small and Medium Enterprises (MSMEs) provides uncollateralized loans of up to Rs 1 crore for small businesses, under the Credit Guarantee Trust for Micro and Small Enterprises scheme.
Eligibility:
These loans can be taken by any new or existing small business that qualifies as an MSME, from scheduled commercial banks, regional rural banks, SIDBI, NEFDI and NSIC. But there are limits to how much money can be disbursed under these loans, so an entrepreneur may still need to approach a good lender for extra debt financing.
Venture debt
This is basically debt financing for companies backed by venture capital firms and for startups that need to meet working capital requirements or require money for other business needs.
Venture debt is given by non-banking financial institutions and can be used in conjunction with venture capital, to help grow a business.
Conclusion
A new or existing small business or startups have multiple options to borrow money. The easiest and the most widely adopted route is a traditional business loan.
Several banks and lenders offer such business loans without much hassle and at attractive rates of interest. IIFL Finance, for instance, has a process that is fully online, from application to disbursement, and doesn't require the borrower to visit any branch.
So, if you need money to expand your business, to buy raw materials or to pay vendors, you can consider taking on a business loan from lenders such as IIFL Finance.