Things You Must Do Before Applying For a Small Business Loan
Applying for a small business loan? Here's are some pointers that you must know before getting for a small business loan at IIFL Finance!
14 Sep,2022
09:41 IST
13 views
10 Likes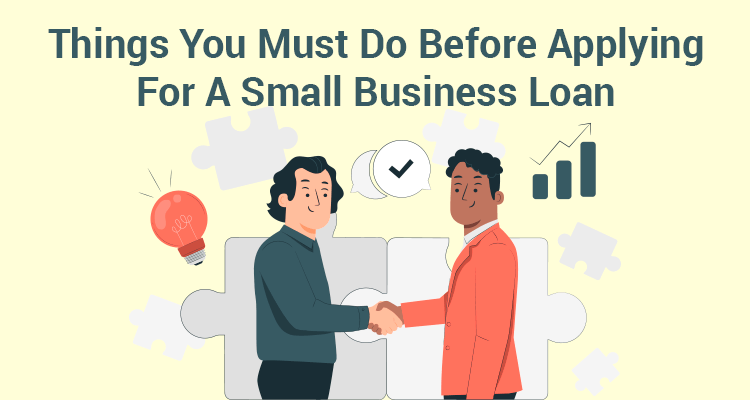 Many entrepreneurs find it difficult to avail of a business loan to raise adequate capital for their business. However, lenders have designed a loan product called a small business loan that caters to the needs of small businesses. If you want to take such a loan, this blog will help you learn what you need to do before applying.
Things You Must Do Before Applying For A Small Business Loan
A small business loan is an ideal loan product that can offer a small business owner the required capital to invest in every aspect of the running business. However, business loans can lead to a financial burden without considering certain factors while availing of a business loan.
Here are the things you must do before a small loan application:
1. Analyse Your Business Goals
One of the foremost factors you should consider before applying for a business loan is to analyse your business goals. It includes analysing the need for capital. Once you analyse these goals, you will know which type of business loans, such as working capital loans, equipment loans, or any other loan, you must take.
2. Determining Loan Amount
Creating a monetary or financial plan can help determine the loan amount you need. If you can cover a portion of the capital needed from the business's cash flow, you will know the loan amount you need to take through a business loan. Knowing the loan amount helps ensure you don't take an inadequate portion that may fall short.
3. Researching Loan Options
It is essential to research and compare the available loan options to ensure you take an ideal business loan. Ensure you are applying for a business loan with the most affordable interest rates and an ideal loan tenure so that the repayment schedule does not create a financial burden.
4. Eligibility Criteria
Once you have selected an ideal lender and loan product, you must check the set eligibility criteria in detail. The criteria include:
• The minimum business turnover in the last three months.
• The credit score of the business owner.
• The nature of the business.
• The business's existence.
• Any other documentation.
Hence, before you execute a business loan application online, ensure that you fulfill the eligibility criteria.
Avail Of An Ideal Business Loan From IIFL Finance
IIFL Finance is India's leading company that offers financial services focused on customised and comprehensive business loans. IIFL Finance offers instant funds up to Rs 30 lakh with a quick disbursal process. The
business loan application online
requires minimal paperwork. The loan's interest rate is attractive and affordable to ensure the repayment doesn't create a financial burden.
FAQs
Q.1: How much should the business turnover be to avail of a business loan from IIFL Finance?
Ans: The business must have a minimum turnover of Rs 90,000 in the last three months from the time of application.
Q.2: How long does it take for the IIFL Finance loan disbursal?
Ans: IIFL Finance typically disburses the business loan amount within 48 hours of approval.
Q.3: Do I need collateral for taking a loan for business from IIFL?
Ans: No, IIFL Finance loan for business does not require the need to pledge any asset as collateral.