What Are The Requirements To Get A Business Loan?
There are various things you need to qualify in order to avail business loan. Read this article to know the key requirements to get business loan easily!
27 Nov,2022
17:58 IST
18 Views
3 Likes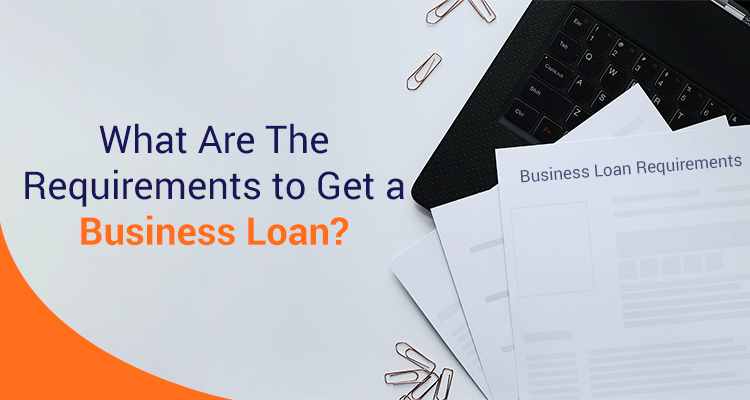 Banks and non-banking finance companies (NBFCs) offer a credit facility, called business loans, to enterprises as well as individuals to meet their funding requirements for their operations and expansion plans. This loan may be availed of by individuals, medium and small enterprises, business owners, entrepreneurs, retailers, traders, manufacturers, self-employed professionals and several other business entities.
There are various types of secured and unsecured business loans offered by lenders. These include term loans, working capital loans, cash credit, overdraft, letter of credit, invoice discounting, equipment finance, machinery loans, point-of-sale loans, fleet finance and loans under bank guarantee.
Financial institutions also offer loans under government schemes such as MUDRA, SIDBI, Prime Ministers Employment Generation Programme and Credit Guarantee Fund Trust for Micro and Small Enterprises, among others.
Requirements
Banks and NBFC have varying criteria for extending business loans. However, some of the basic eligibility conditions for an applicant to avail of business loan are listed as follows:
Credit Score:
A high credit score of the applicant assures the bank of the repayment potential of the borrower. The bank will check the company's credit score to determine credibility. They look into the repayment history on other loans and liabilities you have. A good credit history will help in getting the loan easily with better terms and interest rates.
Business Profitability and Continuity:
Banks would avoid businesses that are not making profit. They may ask for the profit-and-loss statement of the past two years. The profitability and revenue of the business play an important role in determining if the loan can be sanctioned.
Documents:
Business Loan applications require a number of supporting documents on current establishment and the planned project. A borrower must keep ready the latest documents and proofs to support business plan. Proper documentation assures the lender of the business.
Turnover:
The business must have an annual turnover of at least Rs 10 lakh and a minimal annual income of Rs 150,000 per annum.
Business Tenure:
Banks deploy different metrics to assess the financial stability of the business. They will look into sales and profit of the business from the history and the tenure of the business. Lenders would prefer companies that have been in operations for at least two-three years. Older the business, greater are the chances of getting a business loan with favourable interest rate and other conditions.
Collateral:
Business loans are both secured and unsecured. Though many lenders give collateral-free business loans, a borrower may pledge some collateral to get better loan terms and interest rates. Pledging the collateral acts as an additional security on the loan, allowing for higher loan amounts and lesser interest rates.
Age:
The applicant should be at least 21 years at the time of
applying for the loan
, and should be no older than 65 years at the time of loan maturity
Preparation For Taking Out A Business Loan
It is very important for an entrepreneur or enterprises to prepare well before applying for a business loan. The process of applying for a business loan can reach into nearly every corner of an applicant's financial history, personal and business. Therefore, the applicant must keep ready all the documents, updated business plans and information on collaterals, if any, to avoid the stress of last-minute scrambling. It's also important to know the lender's specific guidelines and requirements before applying for a business loan.
An applicant's chances of securing a business loan increase with an excellent personal credit score, a detailed business plan, and a business that has cash flow.
Conclusion
Securing a business loan is not really a tough task. While applying for the loan, the borrower should have a solid business plan, elaborating on the financial outcome for the future. Also, applicants must keep an eye on occasional special offers made by lenders, such as lower rates of interest. If a business is stable and profitable, there is a high possibility that the interest rate will be lower than on a loan to a business that is not making a profit.
One must be careful while finalising a lender for the business loan. The borrower should ensure that the lender offers easy financing, repayment options and interest rate.
The business loan interest rates currently range from 12% to 34%. A borrower should use online tools and calculators to ensure that the interest rate offered by lenders is affordable. IIFL Finance currently offers business loans at 11.25-33.75%, depending upon the credit score of the applicant, the borrowing amount, the tenure of loan and other factors.