Project Report For Business Loan
A project report is a detailed document showcasing everything about the business's nature. Read on to know what is project report for business loan!
25 Oct,2022
20:03 IST
90 Views
7 Likes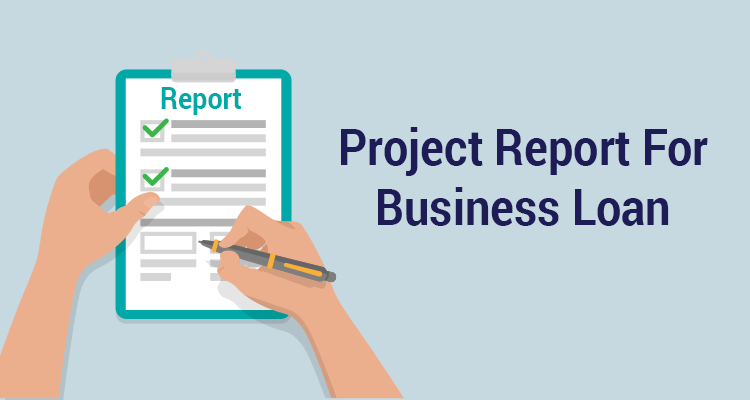 Business owners consistently need adequate capital to fund various business activities to ensure operations run smoothly. A business loan is one of the best avenues to raise this capital.
These loans allow entrepreneurs to raise immediate funds from a lender to cover various business activities such as rent, employee salaries, working capital, expansion and marketing. However, when lenders offer business loans to entrepreneurs, they require them to present a
project report for a new business loan.
If you want to take a business loan, this blog details everything you need to know about a project report for a business loan.
What Is A Project Report For Loan?
A project report is a detailed document showcasing everything about the business's nature and the reason for which the entrepreneur is taking the business loan. It contains the following sections.
• Introductory Page:
It includes the introduction of your business, its purpose, and why you started this business.
• Summary:
It should include the project's overall status, the time taken to manufacture the product or render the services and the estimated budget for the whole business project.
• Scope:
It includes the percentage of work completed with what's remaining/pending.
• Promotors:
The
project report for the business loan
must contain detailed information about the promoters, such as qualifications, work experience etc.
• Employees:
This section includes the details of the current employees working in the company with information such as educational qualifications and work experience.
• Infrastructure Facilities:
This section provides information about the current machinery, premises and all the tools used to execute business operations.
• Customer Details:
This part includes details about the target customer and the existing customers belonging to big organisations.
• Regional Operations:
The report should mention details about regional operations, such as various branches and information about the operational team.
• Acquisitions:
This part mentions all the details about any acquisitions and tie-up the business has done till now.
• Means of Financing:
The report mentions the initial means of financing before applying for the current loan.
• Financial Statements:
The project report also includes relevant financial statements such as Balance Sheet, Profit and Loss Accounts, Cash Flow Statements etc.
• Project Evaluation:
The project must include a practical evaluation of the whole project with the feasibility ratio.
Avail Of An Ideal Business Loan From IIFL Finance
IIFL Finance is India's leading financial service provider specialising in comprehensive business loans. IIFL Finance business loan offers instant funds up to Rs 30 lakh with a quick disbursal process online and minimal paperwork. The
loan interest rate
is attractive and affordable.
FAQs:
Q.1: Do I need to submit a project report for a new business loan to IIFL Finance?
Ans: Yes. You will need to present a project report for taking a business loan from IIFL Finance.
Q.2: Do I need collateral to qualify for a business loan from IIFL Finance?
Ans: No, you do not need to pledge any asset as collateral to take a business loan from IIFL Finance.
Q.3: What are the loan processing charges of an IIFL Finance Business Loan?
Ans: The processing charges for IIFL Finance business loan are 2% - 4% + GST