How To Start A Beauty Salon From Home With Limited Funds?
Starting a beauty salon can be pretty expensive. If you have the passion for it then read our 6 steps guide on how to start a beauty salon at IIFL Finance!
22 Aug,2022
09:59 IST
11 views
14 Likes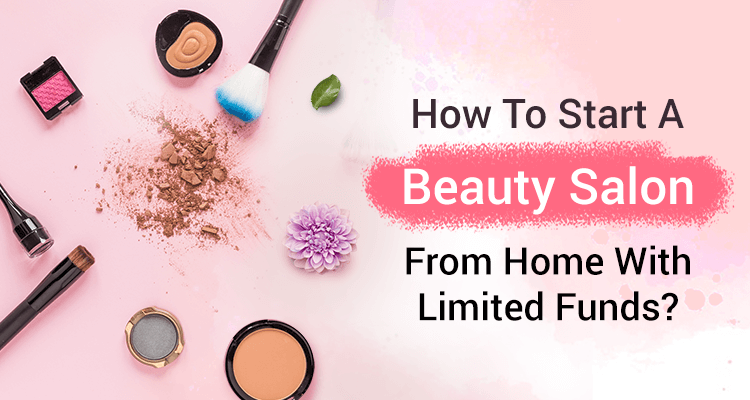 Over the past few decades, the beauty industry in India has soared, serving almost all age groups. This industry offers substantial opportunities and great business prospects owing to rapid urbanization, rising incomes, increasing working populations, and technological advancement.
If you are planning to open a beauty business, the following guide will help you start a beauty salon at home on a budget.
Why Start A Beauty Salon At Home?
The internet has cultivated a curiosity about beauty regimes worldwide, including those in towns and villages. The beauty industry in India has also been experiencing rapid growth. It is expected to grow at a CAGR of roughly 18.40% between 2019 and 2024, according to the Indian Beauty & Hygiene Association (IBHA). By 2024, the market may reach the Rs. 2,463.49 billion mark.
The current market offers many opportunities. It is the perfect time to start a beauty salon if you have the skills and knowledge. Despite many people's perceptions, beginning a beauty salon doesn't require a separate establishment or a high-end budget. You can even run it from home with a few simple steps.
How To Start A Beauty Salon From Home?
1. Develop The Skills And Knowledge You Need
Your skillset are the prerequisite for starting a salon business. In the end, your customers will pay you for the service.
Beauty salons offer various services, including hair care, skincare, makeup, and grooming. Determine your area of expertise and ensure that you can provide high-quality services. Enrolling a beauty course before starting your business is a great way to learn if you don't already have the required skills.
2. Check Out The Legal Side Of Things
The first step in starting a beauty business is to ensure that you can operate it without legal difficulties.
Obtaining a license and registering a business are the two most common requirements for a beauty salon business. If you intend to be the salon owner, you may register it as a sole proprietorship.
To avoid complications, ensure all these things are in place before starting your business. If needed, contact a local attorney to sort out the legal aspects of your business.
3. Create A Designated Space
If you want to start a successful salon and build a client base, you can't simply set up a chair in your living room. Designate a space in your home for the salon. Consider repurposing a den or guest bedroom. It will give your clients a real salon experience. You can also keep your equipment organized and accessible.
4. Get Beauty Products
Service-related businesses like beauty salons require equipment. Firstly, you'll need skincare and makeup products you will use to provide services, such as spa kits, makeup palettes, styling creams, gels, and more. Additionally, if you plan on providing hair care services, you will need mirrors, scissors, dryers, chairs, basins, straighteners, etc.
It's important to shop carefully and consider every prospect when buying these products. Ask the distributor if they offer any deals or perks, and compare the price points and customer support.
5. Sort The Menu
Create a fantastic service menu after finalizing your salon's services and business plan. Well-organized menu cards will boost conversion rates. Everyone who visits your shop should have access to the menu card.
6. Promote Your Business
Having planned your menu and set up the space, you are ready to welcome customers. It's time to start advertising!
Start by telling your friends and family about your new business. After all, word of mouth is still the best form of marketing. Flyers, social media promotions, and other marketing opportunities can help you reach out to your neighbourhood residents.
Get A Business Loan From IIFL Finance For Your Salon Business
Need resources to support the initial purchase, decorating, and marketing of your salon business? An
instant business loan
from IIFL Finance can help. We give you competitive interest rates and a convenient repayment term that will help you grow your business with ease.
Not sure how to get a business loan? The process with IIFL is completely online and easy to understand. Visit the business loan page for more information!
Frequently Asked Questions
Q1. Can you start a beauty salon business from home?
Ans. Yes, you can start a beauty salon business from home by following the steps given above.
Q2. Why should you have a niche for your salon business?
Ans. Since you will not have the workforce, equipment, or space to cater to every aspect of hair salons, you should focus on a specific niche.