How To Get A Small Business Loan With Bad Credit Score
Business owners credit history is a critical factor for small business loans. Read on to know how to get small business loan with bad credit score!
30 Sep,2022
08:59 IST
46 views
22 Likes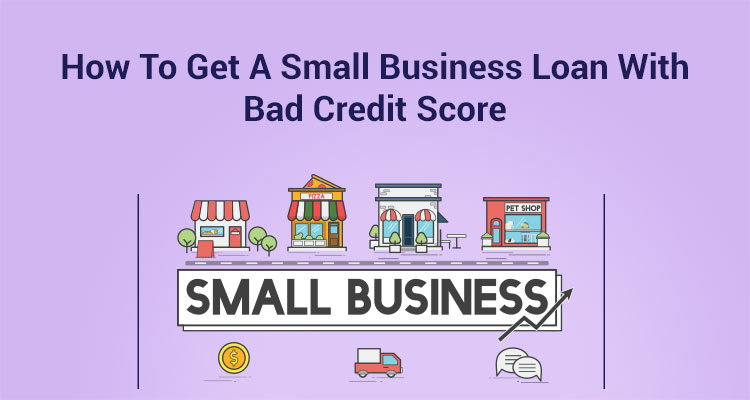 Many entrepreneurs believe how they run their business is enough to be successful. But they need more to strike it big and scale up an enterprise than just ideas.
One key aspect a business owner needs to be keep in mind is how to plan and build out the venture. This requires financial resources and in many cases it becomes imperative that one takes a business loan. This is where various other aspects come into play.
A business loan can either be a collateral-backed secured debt or unsecured borrowing. In the case of latter, which is what most small business owners opt for, how they manage their personal finance becomes a factor.
To be sure, an unsecured business loan has some limitations, as the total amount one can borrow is limited to Rs 50 lakh or thereabouts. These unsecured loans, however, are riskier for financial institutions since they have few options to recover their money in case of a default. As a result, lenders assess these loan applications with extra scrutiny. One of the main aspects that plays its part here is the credit history of the business owner.
A good credit history, as captured by one's credit score, does not by default get the loan sanctioned though it acts as the first parameter. The good news is that even if the business owner has a low score, he or she can access a business loan.
When Does A Credit Score Fall In The Bad Zone?
The credit score is represented by a three-digit figure calculated by independent private agencies based on various parameters but essentially capturing the historical behaviour of a person as a lender. This lies between 300 and 900, with a higher number representing a good score and vice versa.
Different lenders have different perception of risk and operate with different criterion but as a rule of thumb, they take a number above 750 as a good score.
Options If One Has A Bad Score
If a business owner has a score that is under 750, he or she can still get their business loan approved.
• Go For A Secured Loan:
The simplest fix to the problem is to opt for a collateral-backed business loan where the value of the asset pledged is more critical than the credit score in making a decision.
• Shop Around:
In general, commercial banks have a higher threshold or minimum requirement of credit score to approve a borrower. This means, a business owner with a bad credit score can try knocking on the doors of other lenders who more flexible. These financial institutions include small finance banks and non-banking finance companies (NBFCs) at large.
• Bring In Co-Borrowers:
When one takes a housing loan, it is often advised that one brings a co-applicant. This helps in both tax planning if both are salaried but also increases the eligibility for a higher loan. Similarly, one can also bring their spouse as co-borrower for a business loan. If the co-borrower has a good credit score it helps in getting the loan sanctioned.
• Think Overdraft:
This is a simple workaround and comes as an auto-approved business loan. Overdrafts are provided to businesses by banks with whom they already have a current account.
• Pull Up The Score:
This is not an option for those who need the
business loan
immediately. However, this can be done to ensure the bad score doesn't become a hindrance in the future to avail a business loan.
• Formulate A Strong Business Model:
The credit score acts as a primary parameter but there are other factors that go in determining if a business loan is approved. One thing that an entrepreneur needs to ensure is that there is a strong business to show with solid cash flows and revenue projection when one applies for the loan.
Conclusion
The business owner's history of how they have managed their personal affairs and whether they have repaid their debt related dues on time is a critical factor when they go for small unsecured business loans. If one has a credit score of over 750 it becomes easier to
get a business loan
but the good news is that there are some ways one can get around the issue.
Business owners can opt for lenders with lower threshold and higher risk tolerance, rope in co-applicants, prepare a strong business model while applying, think of overdraft as an alternative form of debt or even go for a collateral-backed business loan while making sure they plan and improve their credit score for the future.
IIFL Finance offers flexibility in options for unsecured business loans up to Rs 30 lakh promising disbursals within 48 hours if the borrowers meet their criteria.