How To Build A Successful Manufacturing Business?
Starting a manufacturing business is very challenging for small business owners. Read our ultimate guide on building a manufacturing business at IIFL finance.
23 Aug,2022
09:30 IST
15 views
20 Likes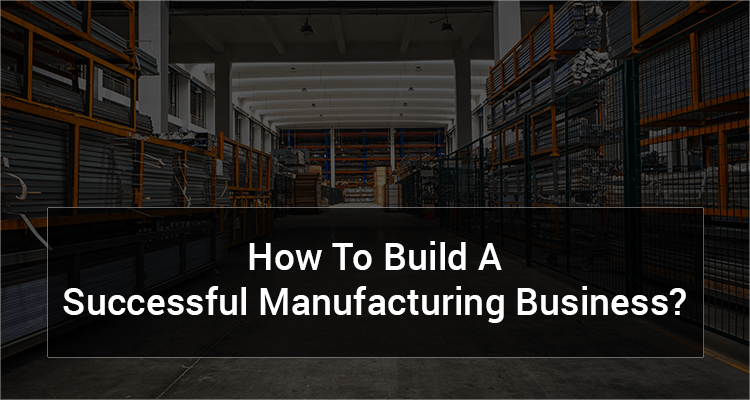 The first thing you need to assemble your manufacturing hub is a clear business plan. But that's not it. To scale and build it up, you need finances, facilities, and advanced types of machinery and raw materials. Business equipment financing can prove to be a crucial facilitator to getting the necessary funds. Below are a few steps that will help you build a successful manufacturing business:
1. Evaluate Your Product
A third-party expert product evaluation in the development stage will provide a new perspective outside your business. This exercise will also allow you to make changes and improve the final product. It will also eliminate the cycle of launching a poor product and then redeveloping it.
Start with a beta batch to test your product to ensure market feedback before launching the product. No other feedback equals customer feedback. These reviews will help improve your manufacturing processes and establish the best quality techniques if necessary.
2. Get Adequate Capital
After finalizing the production system, it's time to ensure smooth day-to-day operations. For this, you would require adequate working capital. Make a tentative budget and account for expenses like raw materials, machinery, employee compensation, and utilities.
A manufacturing business is capital-intensive. Thus, establishing a constant source of cash influx is a good move. Decide how you want to raise funds–via investors in return for equity, Business equipment financing or a loan for a business.
3. Pricing The Product
You do not want to burn unnecessary capital or position yourself as more expensive than the competition. Here's where market research comes into the picture. To price your products correctly, first analyze the competitors in the industry and compare your product against theirs to fix a reasonable rate.
Account for your manufacturing cost, market price, and quality. The next step is to identify your target customers and the amount they would spend to buy your product to finalize a price. You can also apply some pricing strategies like competitor pricing, penetration pricing, or cost-based pricing.
4. Keep Yourself Technologically Updated
Technological advancements can bring in new types of machinery to improve production speed which, in turn, can improve your business production and productivity per unit. The better technology and modern machinery used, the better your product quality. Upgrading your technology regularly can help you lower the product manufacturing price and stay competitive in the long run.
5. Set Up An Efficient Supply-Demand Chain
The supply chain includes buying raw materials, manufacturing the products, and then distributing them. The demand chain includes marketing, sales, and servicing. You must know how the supply and demand chains work to synchronize the cycle. This demand-supply sync can reduce product waste and product supply.
6. Have A Clear Marketing Strategy
A marketing strategy can help you reach your target customers. You can develop this plan based on the nature of your business, product, and market size. Your strategies will change based on the demographics.
Apply For A Small Business Loan With IIFL Finance
IIFL Finance is a leading business loan provider. Since its inception three decades ago, it has helped several business owners have a hassle-free experience. IIFL Finance offers a quick
loan for a business
that is perfect for companies seeking business equipment financing.
We ensure you focus on your business operations more than the hassle of acquiring funds. The entire process, from application to disbursement, is 100% online, so you do not need to visit any branch.
Frequently Asked Questions
Q.1: How to start a manufacturing business?
Ans: A clearly defined business plan and the course auction is required to start a manufacturing business.
Q.2: How to grow a manufacturing business?
Ans: After a defined plan, it is essential to take action in the right direction and look for productive and efficient machines, labour, and optimum funds. Focus on the product and its distribution is a must.