Grow Your Interior Design Business With A loan
Interior design business requires an understanding of design & space usage. Follow our 6 steps guide to grow your interior design business at IIFL finance.
27 Aug,2022
09:54 IST
11 Views
21 Likes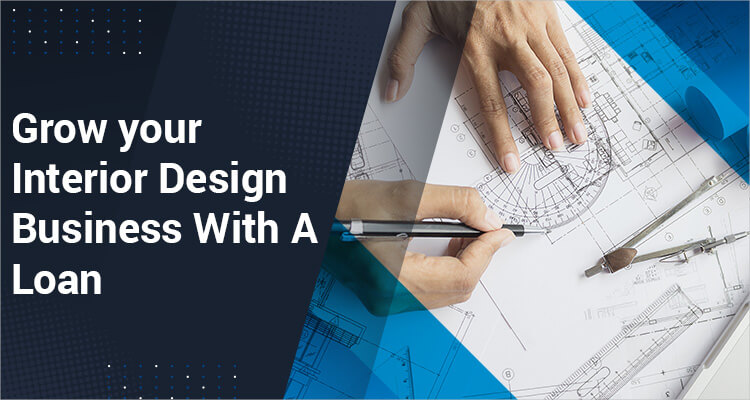 Running an interior design business requires a good understanding of design, aesthetics, and space usage. It also requires the creation of a balance between functionality and beauty. However, growing an interior design business requires an increasing workforce and special materials for various projects. This often leads to a need for capital and this raises the question of how to get a business loan.
Here are some points to growing an interior design business and how to get a business loan:
1. Plan Growth
The most important part of any business growth is to plan. You must carefully plan expansion, the amount of money required, and recover your investment. You also need to find a way to arrange funds. The planning part will be the foundation of implementation regarding the growth of the business. Unplanned growth may lead to various problems.
2. Increase Brand Awareness
Conventional ways like word-of-mouth publicity, referrals, and modern ways like social media presence, blog, and website should be used to raise awareness about the brand. Marketing and advertising are essential components for any business to grow and sustain. Investing is required in marketing and advertisement which can prove efficient in the long term.
3. Distribute Samples
Ready samples will create a good impression on a potential customer. They can be in the form of mini models of various design types. Even an interior design company's office should be a sample of opulent representation. High-quality photos of previous work should also be displayed skillfully. All this will add to the image that the client has in mind and give form to new beautiful creations.
4. Use Of Technology
Using technology like showing the 3D design on the computer, precision in measurements, etc. is required for a business to grow. Every business uses technology as per the requirement to make the running of business smooth. Fully computerized inputs, data storage, and using automation is also a good idea for repetitive tasks so that time saved can be used for creative work.
5. Investing In Upskilling
Every field has ongoing advancements which make training in that regard necessary. These trainings are not free but essential for a company's growth. Investing in new skills helps keep updated with the latest. If the training is regarding technology it eases the workload as well. This can be done by signing up for online courses or arranging a trainer at the workplace.
6. Keeping Up With The Trends
The interior design business is where trends change every day, and the new replaces the old. Something popular in the last year may be out of fashion next year. Bearing in mind the latest trends while giving briefings to employees and giving presentations to clients is important. Keeping up with the latest trends is a sure way for a business to grow.
Instant Business Loans From IIFL Finance
Instant business loans
from IIFL Finance are available to ease cash flow pain, and interaction can grow in leaps and bounds. Instant loans can be easily arranged with a good credit score and are approved within hours of applying. By following these tips, you'll be on the right track to achieving your desired success in your interior design business. Visit IIFL Finance today to know more about Instant business loans.
Frequently Asked Question
Q.1: What is the interest rate at IIFL Finance for business loans?
Ans: The Interest rate for business loans is between 11.25% - 33.75% per annum.
Q.2: Are there any loan processing charges?
Ans: The loan processing charges are 2-4% of the loan amount +G.S.T.
Q.3: Is foreclosure of loans possible at IIFL?
Ans: Foreclosure is possible for business loans.