Everything You Need To Know About Nonprofit Business Loans
It is possible for a non-profit organization to get additional financing through a non-profit business loan. Read on to know more at IIFL finance.
24 Sep,2022
12:18 IST
21 views
5 Likes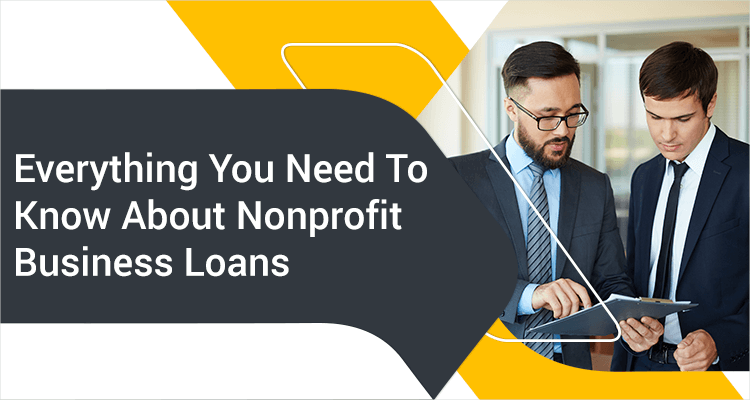 Non-profit organisations have become the driving force for social change where they undertake various activities for the benefit of society. However, for such businesses, availing of a loan may be problematic as they do not churn high profits or extensive revenue. Therefore, lenders have designed business loans targeted toward such nonprofit companies to cater to all of their funding needs.
What Are Non-profit Business Loans?
Nonprofit business loans by lenders such as banks and NBFCs allow not-for-profit business owners to raise adequate capital for their organisations. Such loans create an additional funding source for nonprofit businesses to ensure they can adequately fund their business operations to bring positive social change.
Nonprofit businesses can use the
loan for charities
offered by lenders to invest in various aspects of their business without pledging any valuable asset as collateral. Similar to other types of loans, borrowers are liable to repay such loans to the lender with interest within the loan tenure.
Benefits Of Non-profit Business Loans
Here are the benefits of loans targeted toward nonprofit organisations:
1. Immediate Capital
Loans taken for a non-profit organisation allow for raising adequate capital through a quick and hassle-free process. Furthermore, such loans follow a fast approval and disbursal process. Once approved, the loan amount is credited within 48 hours into the bank account.
2. No Collateral
Nonprofit loans
do not require the borrowers to pledge any valuable asset as collateral. Such loans are unsecured and have no collateral requirements.
3. Nominal Interest Rates
Business
loans for charities
include affordable interest rates without unnecessary or hidden costs. The nominal
interest rates on such business loans
ensure that not-for-profit business owners can pay the amount without creating a future financial burden because of the loan repayment liability.
4. Customized Product
Non-profit organisations run on various funding sources and may require various
business loans
with different loan amounts and tenure. Such loans allow not-for-profit business owners to choose an ideal loan product that provides customised loan amounts, interest rates, and loan tenure with flexible repayment options.
Documents Required For Business Loans For Nonprofit Organisation
Here are the documents required for availing of such loans:
• KYC documents – Identity proof and address proof of the borrower and all co-borrowers
• PAN Card of the borrower and all co-borrowers
• Last (6-12 Months) months bank statement of main operative business account
• Signed copy of standard terms (term loan facility)
• Additional document(s) for credit assessment and processing of loan request
• GST Registration
• Previous 12 months' bank statements
• Proof of business registration
• PAN Card and Aadhar Card copy of the Proprietor(s)
Avail Of Business Loan With IIFL Finance
IIFL Finance is India's leading financial services company that provides comprehensive and customised business loans in India with both short-term and long-term tenure to fulfil your capital requirement. IIFL Finance offers instant funds up to Rs 30 lakh with a quick disbursal process. The loan for the
business application process
is entirely online, with minimal paperwork, an attractive interest rate, and flexible repayment options.
FAQs:
Q.1: Can I take a business loan for a non-profit organisation?
Ans: Yes, you can take a business loan with IIFL Finance if you own a nonprofit company.
Q.2: Do I need to pledge collateral to take a business loan for a nonprofit organisation?
Ans: No, this type of loan does not require collateral to sanction the loan.
Q.3: How much loan can I get from IIFL Finance for a nonprofit organisation?
Ans: You can take up to Rs 30 lakh as the loan amount, which is disbursed within 48 hours of the loan approval.