The Complete Guide To Quick Business Funding
Seeking for a Business Funding on your business? Here's a complete guide on different business funding options based on their requirements. Visit Now!
4 Aug,2022
10:55 IST
42 Views
58 Likes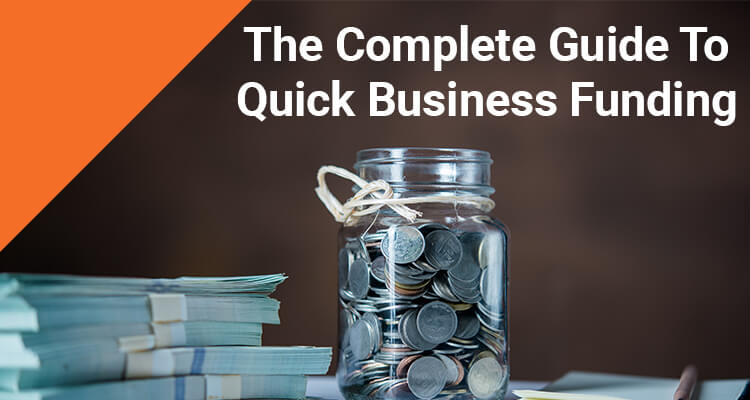 Every business has certain goals to attain, but success in a business can be marred for many reasons, insufficient funds being the primary one. To overcome the challenges, securing adequate funds on time is the only solution.
To address their financial needs, some business owners approach families and friends to secure funds internally. Others go to banks or non-banking financial companies. But traditional lenders like banks and credit unions often have stringent borrowing requirements. Alternative lenders, on the other hand, are not bound by the same level of regulation as the traditional lenders.
Traditional Lenders
Business loans
from traditional financial institutions and lenders is the most prevalent type of debt financing available. Based on their requirements and business size, entrepreneurs and business owners can choose from the following loan types:
• Term Loans:
Manufacturers, traders, retailers, business owners, entrepreneurs, proprietorship and partnership firms, MSMEs, etc. can take term loans to plan business expansion, purchase equipment or raw materials, manage working capital expenses, and debt consolidation.
Term loans are short, intermediate or long-term loans offered for a fixed duration of time that usually extends from one year to 30 years. These loans can be secured as well as unsecured. The interest rate, loan amount and repayment tenure depend on the creditworthiness and credit history, business stability and type of the applicant.
• Equipment Financing:
Manufacturing companies can avail equipment finance loans to purchase or lease business equipment or to upgrade existing machinery. The equipment for which the loan is taken is considered collateral by the bank. Any small to large enterprises can apply for equipment finance with interest rates widely ranging from 4%-5% up to 30%.
• Working Capital Financing:
This is common among small and medium-sized companies. Working capital financing is a debt that a business takes to continue its day-to-day operations. Most working capital financing options like business line of credit, cash credit, overdrafts, etc. are given for a shorter tenor.
• Personal Loans:
Term loans are the most common loan type among small business owners. Those who are not convinced about term loans because of their long wait period can opt for personal loans since they are easier to get with a
high credit score
and a positive credit history.
Being unsecured, personal loans can be expensive. Also, banks may not agree to provide a loan due to a poor credit score or lack of a credit report. A business credit card is appropriate for such scenarios.
Alternate financing solutions like factoring, invoice discounting, merchant cash advances from traditional lenders can also be used for financing business. However, businesses choosing traditional banks and NBFCs must meet the stringent borrowing requirements and the document-intensive processing criteria of these lending institutions.
It must be kept in mind that traditional business loan options can be time-consuming and lenders mostly prefer bigger businesses over their smaller counterparts. Also, businesses must be operating for a minimum number of years to qualify for loans.
Digital Lending
Over the past few years, a number of digital lending platforms have come up in India that offer loans via their technology platforms. To capture market share and attract more customers, such lenders typically offer more flexible terms and conditions to avail a business loan. So, small and mid-size enterprises or individuals who have poor credit score or want to avoid the trouble of engaging directly with lenders on a physical platform can go online.
Not only is digital financing a quick business funding option, it is less stringent and may be collateral-free. It is offered for a shorter tenor, though the interest rates may be higher.
Nowadays, peer-to-peer lending and crowdfunding options are also available online. But the wait for these online options can be a little longer. So, business owners who do not have enough time in hand, can choose from the different online term loans or lines of credit.
Online Term Loans:
Term loans offered online are for a shorter period. They are collateral-free and have flexible loan tenors but higher interest rates. Like a conventional term loan, an online term loan can be used for any business purpose.
For applying to these loans, applicants need not wait for business hours. As in conventional lending, one must submit all the important papers such as the income tax records, property ownership deeds and other KYC documents. But the amount of paperwork required by digital lenders is typically less than what a traditional bank would require.
Online Lines Of Credit:
Unplanned expenses and delayed payments can cause cash flow problems in businesses. In such a situation, a line of credit can be applied online. It is a pre-set credit from which the borrower can use the money as needed until the limit is reached.
The biggest advantage of this form of credit is that it is revolving. So, small business owners can use the approved amount and then repay to make the funds available again.
Conclusion
In India, traditional banks are the backbone of the entire financial industry, but digitization has opened newer avenues. In conventional loans, the turnaround time from the application stage to disbursement is long.
Thus, online lending is a blessing for new-age borrowers. With digital lending, applicants can access multiple lenders at the same time and can compare the rates before finalizing the best deal.
However, traditional loans come with lower interest rates. Also, they are ideal for businesses seeking large loans. Hence, every applicant should spend time researching different lenders as per their needs.
Most conventional banks and NBFCs are going digital to keep pace with the technology-driven world. IIFL Finance, a leading financial services provider, offers 100% digitized banking experience to all its customers. Borrowers can even use the messaging platform WhatsApp to get an instant business loan in just a few minutes.