Business Loan For Doctors
Business loan for doctors with an easy online application process and guaranteed approval. Apply now online at IIFL Finance.
18 Sep,2022
12:14 IST
41 Views
52 Likes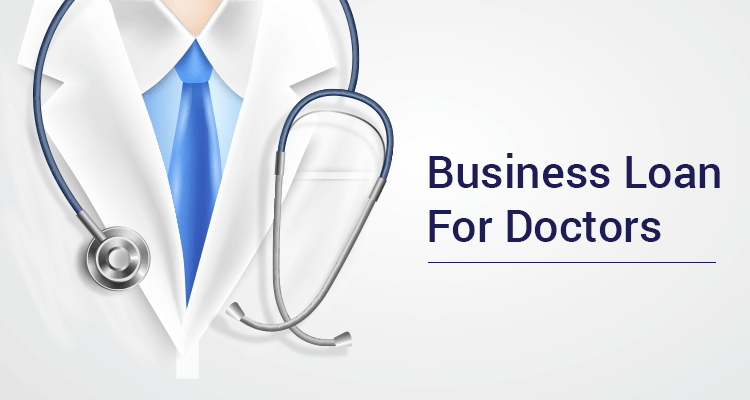 Starting your practice as a doctor in the fast-paced healthcare industry can be challenging. You will require new staff, medical equipment, real estate, and everything a typical clinic needs.
Practices for doctors can be capital extensive, and if a cash crunch is your resistance, you can break it with a business loan. This article will teach you everything about a
business loan for doctors.
Why Should Doctors Avail Of A Business Loan?
As a doctor, you can advance your career with a business loan and benefit from all the typical business loans with a
doctor's loan.
You should opt for a business loan for
1. Hiring:
You can use the loan amount to hire more skilled staff and doctors to help you diversify your clinic's services.
2. Invest In Advanced Technology:
Once you have the loan amount, you can invest in some essential technological business equipment.
3. Marketing:
An excellent product/service with poor marketing can hurt your business. With the business finance funds, you can start an outreach campaign, online and offline, to expand your reach.
4. Invest In Diagnostic Technology:
You can invest in medical machinery to help provide a better and wide range of services.
Eligibility Criteria For A Business Loan For Doctors
The eligibility criteria varies from one lender to another. However, a few of them include:
• Should be an Indian citizen
• Super specialist doctors (MD/DM/MS) degrees should be registered with the medical council.
• A graduate doctor (MBBS) degree should be registered with the medical council.
• Dentists (BDS/MDS) should have at least five years of post-qualification experience.
• Ayurvedic and Homeopathic doctors (BHMS/BAMS) should have at least two years of post-qualification experience.
Documents Required For A Business Loan For Doctors
Primary documents needed to submit to get a
business loan for doctors
include:
• KYC of authorised signatories
• Medical registration certificate
These requirements may also differ from one lending institution to another.
Apply for Business Loans with IIFL Finance
IIFL Finance is a leading
instant business loan
provider. We offer
loans for doctors to open clinics.
We provide quick loans for small businesses with small financial requirements up to INR 30 lakh. You can check the interest rate at your nearest IIFL Finance branch or online.
The entire process, from application to disbursement, is 100% online. The disbursals take 24-48 hours. Thus, you can fulfill various business needs and repay them per cycle. Apply for an IIFL Finance business loan today!
Frequently Asked Questions
Q.1: Is the CIBIL score necessary for availing of a business loan for doctors?
Ans: Yes, most banks and NBFCs consider your CIBIL score before granting a loan, irrespective of the profession.
Q.2: Can Homeopathic or Ayurvedic doctors apply for business loans?
Ans: Certain lenders provide grant business loans to Homeopathic and Ayurvedic doctors if they satisfy the eligibility criteria.