Do You Need To Pay A Down Payment For A Business Loan?
Taking a business loan can be a hassle for anyone. Get to Know everything about business loan down payment in this article. Read to know more!
19 Sep,2022
06:31 IST
11 views
4 Likes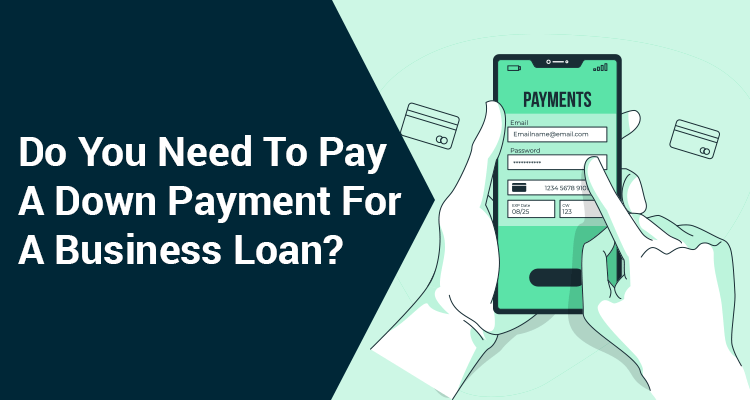 Taking a business loan for the first time can be overwhelming. You may have several questions in mind while availing of a business loan. However, availing of a business loan is simple and can fulfill your fund requirements quickly.
This article highlights everything you need to know about
business loan down payments
and much more.
What Is A Business Loan?
A business loan helps meet immediate fund requirements or expand your business to new heights. Most financial institutions offer term and Flexi loans to meet a company's business needs. A commercial loan is another alias for a business loan, which is available for sole proprietors, private companies, partnerships, self-employed and shop owners.
Is A Down Payment Required For A Business Loan?
You do not need to pay a
business loan down payment
upfront. However, some lenders may require you to provide business or personal property collateral if you choose a secured loan. However, you do not need to make a down payment for unsecured loans. Business creditworthiness and financial statements are usually sufficient.
However, what factors influence your credit if a financial institution requires more information about your monetary standing? Let's take a closer look below.
• Credit score
• Cash flow of your business
• Your long-term business plan
• Business History
• Time and nature of business
Apply For Business Loans With IIFL Finance
IIFL Finance is a leading
instant business loan
provider. We provide quick loans for small businesses with small financial requirements up to INR 30 lakh with minimal business loan eligibility requirements. We can be your business's true partner in growth. You can check the interest rate at your nearest IIFL Finance branch or online.
The entire process, from application to disbursement, is 100% online. The disbursals take 24-48 hours. So you can fulfill various business needs and repay them per cycle. Apply for an IIFL Finance business loan today!
Frequently Asked Questions
Q.1: What are secured and unsecured loans?
Ans: In a secured loan, the borrowers need to pledge collateral to avail of a business loan. With unsecured loans, there's no need for any collateral. Business credit scores and financial statements are usually enough to avail of such loans.
Q.2: Can you get a no-down payment business loan?
Ans: Yes. Many financial service providers sanction small business loans without any down payment.