Benefits Of Getting A GST Business Loan
Can a GST loan help you satisfy your business needs? Here's everything you must know about getting GST business loans before applying for one.
14 Sep,2022
10:29 IST
22 views
11 Likes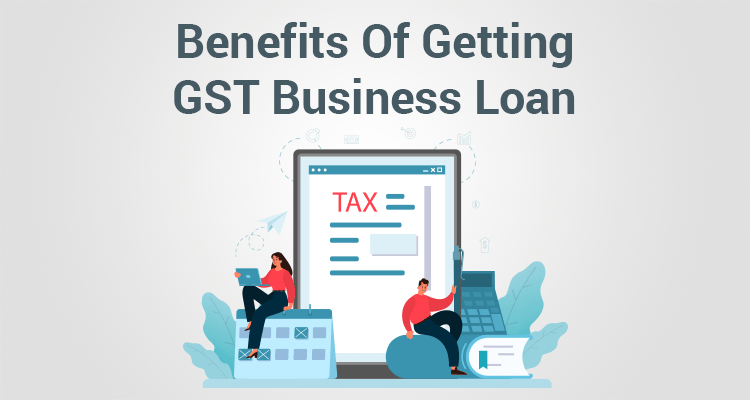 A GST business loan is an unsecured loan that allows business owners with a registered GST number who file regular GST returns to raise capital for their business. Unlike other business loans, GST loans analyse the business's GST filings to determine creditworthiness and repayment capability. Based on this documentation, lenders such as banks and NBFCs offer a loan amount and set the interest rate for the business loan.
Benefits Of Business Loans Based On GST Filings
Business owners choose
GST-based loans
considering their numerous benefits over traditional loans.
1. No Collateral
Business loans based on a registered GST number do not require the business owner to pledge an asset as collateral with the lender. As these business loans are insecure, they can raise immediate capital even when they do not have any valuable assets. All they have to do is fill out an application form.
2. Minimal Documentation
Since
GST loans
analyse GST filings and not income statements, lenders require minimal documentation from the business owner. Once they submit the GST documents and complete KYC verification, they do not need to submit any other type of business-related documents.
3. Quick Disbursal
With no collateral and minimal documentation, such lenders quickly disburse the business loan amount into the borrower's bank account. They take less than 30 minutes for approval and 48 hours to disburse the amount, allowing business owners to raise capital in a few hours.
4. No Restrictions
When business owners take a
GST-based loan,
they are offered the loan amount with no attached restrictions on usage. The business owner can use the loan amount for any purpose they deem fit, as long the use is for the business and not personal expenses.
Documents Needed To Take A GST Business Loan
Here are the documents needed to take a loan based on Goods and Services Tax filings of the business:
• KYC documents – Identity proof and address proof of the borrower and all co-borrowers
• PAN Card of the borrower and all co-borrowers
• Last (6-12 Months) months bank statement of main operative business account
• Signed copy of standard terms (term loan facility)
• Any additional document(s) for credit assessment and processing of loan request
• GST Registration
• Previous 12 months' bank statements
• Proof of business registration
• PAN Card and Aadhar Card copy of the Proprietor(s)
• Deed copy and company PAN Card copy in the case of partnerships
Avail Of Ideal Business Loans Based On GST Filings
IIFL Finance
business loans
based on GST filings can be the go-to product to satisfy all your business needs. IIFL Finance
business loan interest rate
is attractive and affordable to ensure the repayment doesn't create a financial burden. The business loan offers instant funds up to Rs 30 lakh with a quick disbursal process.
FAQs:
Q.1: How long does it take for the IIFL Finance loan disbursal?
Ans: IIFL Finance disburses the business loan amount within 48 hours of loan approval.
Q.2: What is the rate of interest on the personal loan?
Ans: The interest rate ranges between 11.75%-33.75% per annum. It depends from one lender to the next.
Q.3: What are a personal loan's minimum and maximum tenures?
Ans: The minimum tenure is three months, and the maximum tenure is 42 months.