How To Apply For An e-Commerce Business Loan?
Seeking on becoming an online seller? Money can be an issue when starting an e-commerce business. Keep reading to know all about e-commerce business loans here!
17 Sep,2022
09:04 IST
12 views
4 Likes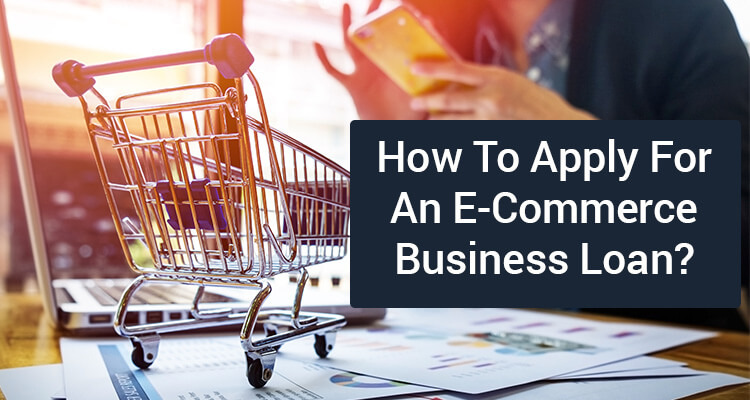 India is witnessing a digital revolution, especially in the business segment. Businesses, like e-commerce companies, require constant capital, similar to other companies, which look towards e-Commerce business loans.
What Is An E-Commerce Business Loan?
A business loan for e-commerce caters to the capital needs of an e-commerce business with its digital presence through an app or website. E-commerce business owners apply for business loans to execute various business operations, such as covering working capital requirements, expanding, purchasing equipment, marketing, or acquiring other companies.
Since e-commerce companies have been successfully operating in India, lenders such as banks and NBFCs have designed
e-commerce loans
to ensure business owners have an ideal product to execute
e-commerce business funding.
Benefits Of E-Commerce Business Loans
For an e-commerce business owner, business loans offer many benefits to ensure adequate business funding.
1. Minimal Documentation:
Business loans for e-commerce require minimal documentation compared to other traditional business loans. It ensures that the KYC process is hassle-free and results in raising immediate capital.
2. Quick Disbursal:
With minimal documentation,
e-commerce loans
are quickly approved and disbursed. They are approved in under 30 minutes and disbursed within 48 hours of approval into the borrower's bank account.
3. No Collateral:
One of the best features of a loan for e-commerce is that they do not require pledging an asset as collateral with the lender. Hence, business owners can avail of such loans even when they do not own a valuable asset.
How To Apply For An E-Commerce Business Loan?
Here is a detailed process for applying for a business loan targeted toward an e-commerce company:
Step 1: Research and compare the loan products for e-commerce of various lenders, such as banks and NBFCs, to find the most suitable product.
Step 2: Analyze the eligibility criteria of the chosen lender to ensure that you fulfill the eligibility requirements.
Step 3: Visit the lender's website, fill out the loan application form and complete the KYC verification.
Step 4: Choose a loan tenure and the EMI options available to satisfy the loan repayment terms.
Step 5: Once submitted, the loan amount will be disbursed within 48 hours if the lender approves the loan.
Avail Of An Ideal Loan For Your E-commerce Company From IIFL Finance
E-commerce business funding
is one of the most vital factors for an e-commerce company to ensure it is well funded and on the path to success. If you want a low-interest business loan for your e-commerce company, you can take one from IIFL Finance. The loan interest rate is attractive and affordable to ensure the repayment doesn't create a financial burden. The business loan offers instant funds up to Rs 30 lakh with a quick disbursal process that credits the loan amount within 48 hours.
FAQs:
Q.1: Can I use the business loan amount from IIFL Finance to fund an e-commerce company?
Ans: Yes, you can use the business loan amount to cover any related expenses for your e-commerce company.
Q.2: What are the interest rates on IIFL Finance loan for e-commerce?
Ans: You can take a business loan for an e-commerce company with an interest rate starting from 11.25%.
Q.3: Do I need to pledge collateral for a business loan from IIFL Finance?
Ans: No, IIFL Finance business loan does not require pledging any asset as collateral to take the business loan.