A Complete Guide On Restaurant Business Loans
Want to know about restaurant business loan? Here is a complete guide on how to apply for restaurant business loans online. Read Now!
20 Sep,2022
18:04 IST
6 views
4 Likes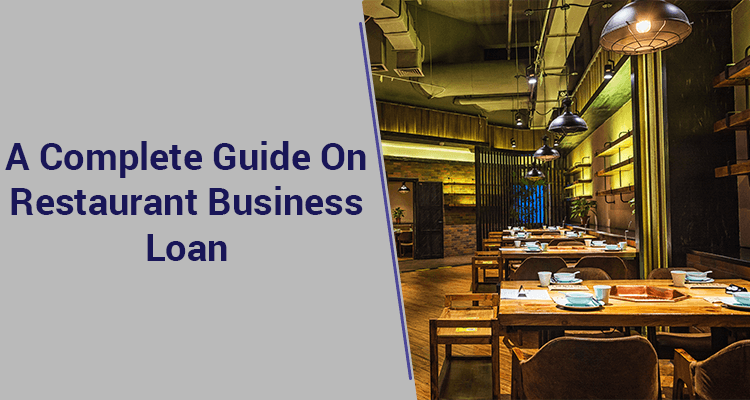 Food is the basic necessity of life and has an ever-increasing demand. Thus, opening a restaurant can be a competitive business. It is vital to have clearly distinguishing features to succeed in a restaurant business. Furthermore, due to the underlying competition, it can be a capital-extensive affair.
Read on to have a complete guide on
restaurant business loans.
Types Of Business Loans For Restaurants
Before you apply for a
restaurant business loan
, establish the enterprise framework, the kind of financing you require and register your business. To avail of a
restaurant loan
, you can select from the below types of
restaurant business loans:
1. Asset-Based:
These are suitable for equipment and acquiring the necessary real estate to launch the restaurant. These are typically longer-term loans.
2. Term-Based:
These loans provide large sums of money over long periods, typically 1 to 10 years. Through this type of loan, you can consolidate enterprise investment capital.
3. Working Capital:
These loans primarily help cover the daily expenses of the organization. It is a shorter-term period loan.
4. Government Schemes:
Government financial institutions such as the Small and Medium Enterprise Development Bank of India (SIDBI) offer competitive business loan interest rates. State-owned banks also provide loans for SMEs. A government initiative, CGTMSE (Credit Guarantee Fund Trust for Micro and Small Enterprises) under MSME (Micro Small and Medium Enterprises), facilitates funding within hours.
Documents Required For Restaurant Business Loans
You need to fill out an application form and submit the following documents for your
restaurant financing:
• An income tax return (ITR) of the last three years
• Identity and address proofs
• PAN Card
• Lender-specified documents
Apply For Business Loans With IIFL Finance
IIFL Finance is a leading instant business loan provider, including restaurant business loans. We provide quick loans for small businesses with small financial requirements up to INR 30 lakh with minimal documentation requirements. You can check the interest rate at your nearest IIFL Finance branch or online.
The entire loan process is conducted online, and you get the loan amount within 24-48 hours. If you're on the road to launching your restaurant business, apply for an IIFL
business loan
today!
Frequently Asked Questions
Q.1: How to increase your chances of getting a restaurant business loan?
Ans: Lenders need to trust you and your business idea. Therefore, devising a solid business plan helps lenders provide a favourable business loan. Getting professional help for your business models and analysis is better.
Q2. What is the interest rate on restaurant business loans?
Ans. The interest rate on business loans for restaurants begins from 12%. However, the rates vary from lender to lender.