9 Reasons To Get A Business Loan
Business loans are utilized by companies for various reasons. Know the 9 reasons why you should get a business loan in detail at IIFL finance.
20 Nov,2022
17:16 IST
26 Views
5 Likes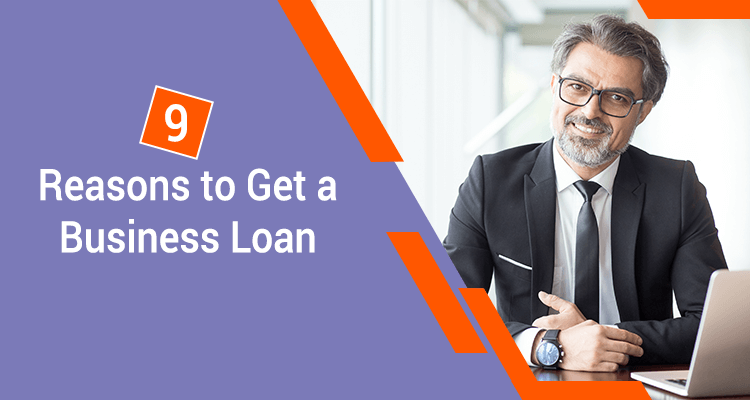 Businesses often require some form of capital to grow or even to keep afloat. Small and large-scale businesses often consider a variety of different options to raise capital for various means. One such option is a business loan, these loans are easy to get, may not require any security, and are flexible in how these funds can be used.
Here are nine reasons why companies would get a business loan:
1. No Collateral Needed
Business loans can either be secured or unsecured. Unsecured loans do not require any collateral. This makes it easier for smaller businesses that may not have the assets required to take such a loan. This also lowers the risk taken by the business as it will not need to forgo an important asset due to unexpected situations that might lead to a default.
2. Easy Accessibility
Most lenders have made it relatively easy for borrowers to
apply for a business loan
. They can be availed online with minimal documentation. Most online portals that grant business loans will also offer loans with a variety of different options tailored to the specific needs of businesses.
3. Flexible Use Of Funds
Business loans can usually be applied for and used for whatever needs the business has at that point. Lenders of such loans are not concerned with how the business is being conducted or what the money is being spent on, but rather the timely repayment of the business loan.
4. Retaining Equity Within The Business
A business loan might be taken to retain control within a business. External investors could offer up capital in exchange for a stake in the business and that could dilute the power a business owner has. An investor could take control of the business if they have a large enough stake in the company. Even if external investors have only a small stake in the company, profits need to be shared with them in the form of dividends. They would have some expectations and say in how the company is being run.
5. Pursuing A Lucrative Business Opportunity
Businesses may spot opportunities that are too good to pass up but don't have the capital required to take advantage of the situation. In such situations, taking a business loan might be the best option provided the return on investment outweighs the expense that a loan might create.
6. Increasing Working Capital
A
business loan
might be taken to bolster the working capital a company currently has. This can be a big help for businesses as it can be used for inventory, operating costs, or even several short-term expenses.
7. Acquiring Fixed Assets
One could take a business loan to fund acquiring a fixed asset that the company needs. Besides improving the business, a fixed asset can generate income for repaying the loan.
8. Tax Benefits
Business loans come with tax benefits that could help the business. The interest paid on a business loan is tax-deductible in India as it qualifies as a business expense. This helps reduce the burden that debt in the form of a business loan has on businesses.
9. Fast Disbursal
If the business is eligible and the paperwork is complete, the
disbursal of a business loan
is generally quite fast. This means that businesses don't have to put their plans on hold for too long while waiting for the cash infusion from the loan.
Conclusion
Business loans are utilized by companies for various reasons and are a useful tool to avail while raising funds as they are quick, and easy to access. These funds are made available to companies to use however they like, without diluting the ownership within the firm.
IIFL Finance offers a range of products catering to needs of your business. IIFL Finance, one of India's top non-banking finance companies, offers hassle-free business loans at attractive interest rates. The company provides both unsecured and secured business loans that can go up to Rs 10 crore that can be repaid in as many as 10 years.