Retail Business Loans: How To Qualify And Use Your Loan
Applying for retail business loan application & want to understand the process? IIFL Finance explains you 6 simple ways on how to qualify & use your loan.
22 Sep,2022
11:08 IST
23 Views
53 Likes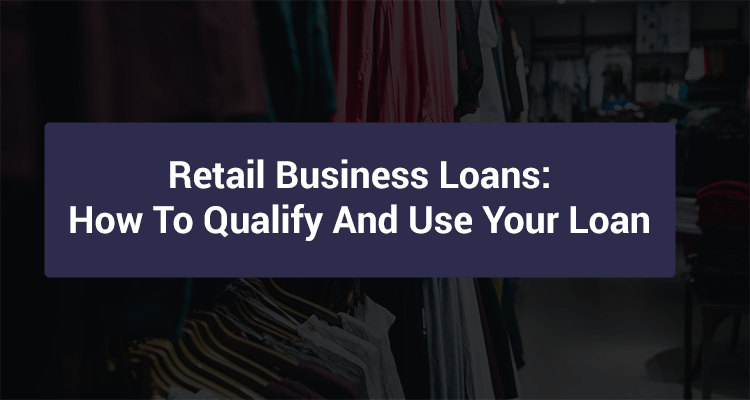 Running a retail store has many challenges, including finances. Every business requires financial support, whether an e-commerce store or a brick-and-mortar shop. Fortunately, small business loans are now available easily for shop owners to help them expand. This blog will teach you how to qualify for a retail business loan and use it.
Eligibility Criteria For A Retail Business Loan
The eligibility criteria for a retail business loan are:
1. Applicants should be between 23 and 58 years of age.
2. Applicants must be Indian citizens with valid documentation.
3. The business must lack any default history.
4. The shop's turnover must meet the lender's requirements.
5. For an established shop, the profits from the past few years should satisfy the lender's requirements.
Documents Required For Retail Business Loan
A retail business loan requires the following documents:
1. Business documents, such as ownership certificates
2. Statements of the previous year's bank account
3. Business's PAN card
4. Evidence of the applicant's address, such as an Aadhar card.
This list comprises the minimum requirement. You must provide any other documentation as requested by the lender.
How To Use A Retail Business Loan
Having learned how to qualify for a retail business loan, let's look at how you can use it:
1. Purchase New Inventory
Retail businesses need inventory consistently. Retail business financing can be helpful if you frequently run out of stock. You can expand your clientele by purchasing new products with
retail business loans.
2. Open A New Retail Location
Your business might need an expansion if you're having trouble servicing your growing customer base. However, the cost of starting an expansion project is high. Using
loans for retail shops,
you can open a new store without neglecting your existing store.
3. Hire More Staff
In this case, a
business loan for a retail store
will allow you to hire more staff and distribute the workload more effectively. Your business will be more productive and successful if you have more helping hands.
4. Update Your Store's Interior
Physical appearance plays a pivotal role in how customers perceive your retail store. Having bland décor or a drab atmosphere can drive customers away from your store. If your business's interior needs updating, you may want to consider a retail business loan to do so.
5. Invest In Your Marketing Strategy
Marketing your retail store is crucial if you want to reach your target market. With a term loan, you can finance marketing expenses such as sponsored social media posts, ads in local publications, and email marketing campaigns. Investing in new marketing strategies will help you to gain more customers and increase sales.
6. Improve Cash Flow
Small business owners know that cash flow can be unpredictable sometimes. This is why having a second financing option can help level your cash flow during stressful times. Retail stores can take out loans to help them survive times of slow sales, equipment breakdowns, or large bills.
Get A Business Loan From IIFL Finance
Do you want to expand your growing business or tide your retail business over during challenging times? Take a
business loan from IIFL Finance
. In addition to providing quick access to money, these business loans are affordable and attractive. Apply for an IIFL Finance business loan today!
Frequently Asked Questions
Q1. What is a retail business loan?
Ans. Retail loans are small business loans provided by financial institutions to retail shop owners to assist them with their financial needs.
Q2. What are the types of retail loans?
Ans. There are several retail loan types, including term loans, inventory financing, unsecured business loans, and business lines of credit.