5 Ways To Improve Your Optician Business
Opticians are in high demand as people need their services currently more than ever. Follow our tips to improve your optician business only at IIFL finance.
26 Aug,2022
10:46 IST
11 views
14 Likes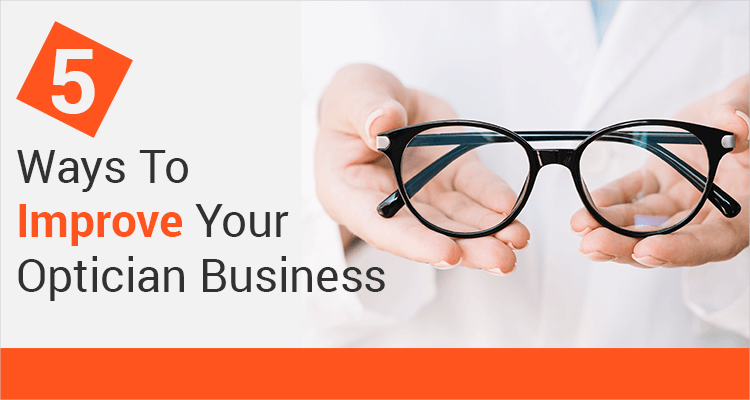 Opticians are in high demand as people need their services currently more than ever. The advent of technology and its advancement have resulted in lower quality vision capabilities among individuals. People are always looking for new ways to enjoy the health benefits of wearing corrective lenses, and eye care experts worldwide have worked hard to keep up with this demand. Here are five tips to take your business to the next level!
1. Promotional Offers
Yearly family packages that include repairs of existing frames, discounts on new framings, and tie-ups with small companies for employee discounts are good ways to promote the business. The referral model also works well in giving more discounts. This method is a form of word-of-mouth publicity that works well for physical vendors.
2. Free Eye-Check Ups
Checkups set a benchmark of reliability when the optician honestly consults customers on their eye power without any monetary expectation. Free eye checkups can also include checking for floaters and creating eye check-up data for existing customers. This measure ensures they do not have to carry it with them for the next visit or suggest eye drops, especially for people who use screens daily.
3. Latest Machinery
If you upgrade to the latest machinery periodically, it is good for business in the long run. Customers are satisfied to see new technology and trust that you are using the best machinery. When you need to install some new machinery but have limited cash, you can apply for a business loan.
4. Up-To-Date Stock
The USP of any brick-and-mortar shop is that you can try various spectacles seamlessly. Online vendors try to replicate that experience by framing it through photos or sending a representative with some options.
But the neighbourhood optician has the upper hand with variety as the shop is full of products, allowing physical trials of frames. Therefore, keeping an up-to-date stock that includes variations based on price, brands, material, speciality, age, and the latest trends is recommended.
5. Marketing And Advertisements
Marketing and advertisements are a big part of all businesses. Without proper advertising, even good products fail to ace the market. In the same way, marketing is required for the optician's business as well. It includes online marketing on various social media platforms, making a website, or offline marketing, which needs money as an investment. Once the marketing campaign starts, it generates varied leads that turn into sales.
Business Loans At IIFL Finance
To be relevant, it is essential to keep up with time and be open to new ideas. The way to do business has changed, and so have the customers. To expand an existing business, various ideas can be implemented, like improving the interior of the shop, offering specialized services, or even increasing the number of staff in the shop.
All these changes require money, which you may not have immediately. Small business loans from IIFL Finance are a good option in such a case, which does not hamper business expansion due to a crunch of funds. Visit the website or nearest branch of IIFL Finance to check the eligibility of loans and other features of a business loan.
Frequently Asked Questions
Q.1: Are business loans offered for the expansion of a business?
Ans. Yes, IIFL Finance offers business loans for expansion.
Q.2: Are there instant business loans available?
Ans. Yes, instant business loans are available to finance the needs of a growing business.
Q.3: Are there any offers available for business loans?
Ans. There are offers available for business loans, which need to be checked at the time of applying.