Loan Account Number: What Is It & How To Find It?
A loan account number is a vital part of loan management. Understand what is loan account number & how to find your loan account number online on IIFL Finance.
8 Sep,2022
09:00 IST
15 views
11 Likes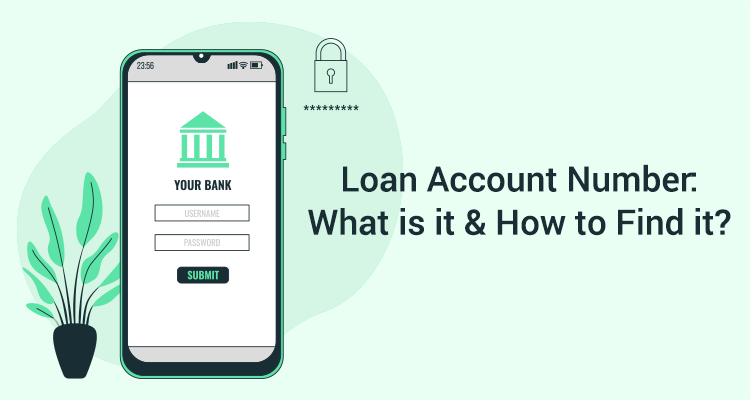 Digital technology in the financial sector has made finding, applying for, and obtaining loans much easier. Lenders can speed up loan processing and offer convenience to their customers. Moreover, these benefits are also pertinent to the loan management process.
Today, borrowers have the option of managing their loans online and remotely. They need to know their loan account number to make this possible. But what is a loan account number, and where can you find it? This article answers all such questions.
What Is The Loan Account Number?
When your loan is approved, your bank or NBFC assigns a unique number called the Loan Account Number or LAN. This string of numbers defines your loan account. Two or more loans with the same bank or NBFC will have different account numbers. Loan account numbers help lenders keep track of all loans they have sanctioned.
Those living in rural areas receive 14-digit account numbers. Meanwhile, urban customers receive a 15-digit loan account number.
What Is The Primary Purpose Of The Loan Account Number?
For lenders, LAN serves the following purposes:
• The first reason is that it helps distinguish between different customer loan accounts.
• They can track loan details and be up to date regarding EMIs and payments.
Why Do You Need To Know Your Loan Account Number?
A loan account number is a vital part of loan management. Whether you want to manage your loan, check the loan status, or pay your EMI, you need to know your loan account number. You also need to provide your LAN for your loan repayment, whether you use net banking, a debit card, an online wallet, or a local branch.
Additionally, your LAN is required to make any changes to your personal information for your loan account. For example, you must present your loan account number to update your contact number.
How To Find The Loan Account Number?
The various methods to check your loan account number are listed below:
1. Check Your Loan Statement
Upon sanctioning your loan, your lender will issue a loan statement with all the details, including your loan account number. Typically, your LAN will be mentioned at the top of your monthly loan statement. You will also find information on your statement about the EMIs you paid and your remaining balance.
2. Visit Your Lender's Website Or App
Most lenders' websites or mobile app also offer a customer login section where you can find your loan account number.
3. Call The Lender's Toll-Free Customer Care Number
You can get information and assistance regarding your loan by calling the bank's toll-free customer service line. For any inquiries concerning a loan from IIFL Finance, you may call 1860-267-3000 between 9:30 a.m. and 6 p.m. every day except Saturdays, Sundays, and bank holidays.
You can call IIFL Finance if you need your loan account number or if you have any other questions about your loan.
4. Visit Any Branch Of Your Lender
You can find your LAN by taking your PAN card and account details to the branch where you acquired the loan. Provide the bank or NBFC's officer with the details. The officer will give you your loan account number after verifying your information.
Obtain A Loan From IIFL Finance
IIFL Finance can help you fund your personal needs, such as a vacation, a grand wedding, a new car, or your child's higher education. You can also avail of our business loan to fund your business venture.
IIFL Finance loan products are tailored to your capital requirements and offer a hassle-free application process. In addition to being attractive and affordable, these loans have the lowest interest rates to help you raise money quickly.
Frequently Asked Questions:
Q1. What is the loan account number?
Ans. A lender assigns a 14-15 digit number, called a loan account number, to each loan account when they issue a credit.
Q2. Where can you find your loan account number?
Ans. You can find your loan account number on the top of your loan statement. You can also check the number through your lender's app, website, customer service portal, or simply by visiting a branch.