Different Business Ideas To Look Into
Starting a business gives owners unlimited earnings potential & flexibility to operate. Visit to know the 10 best businesses ideas you must not miss out on!
6 Sep,2022
12:33 IST
6 views
10 Likes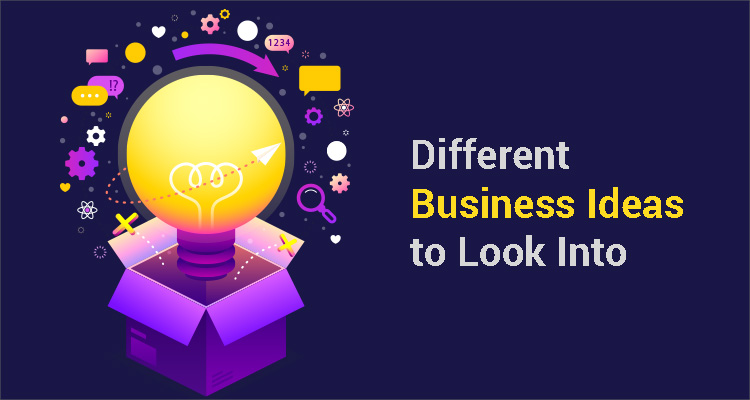 Starting a business gives owners unlimited earnings potential, flexibility to be their own bosses, and operate as per their goals and vision. However, as an entrepreneur, you can start numerous businesses in India. Here are different business ideas you can look into:
What Is The Best Business To Start In India?
1. Departmental Store
Most people prefer a departmental store that is closer to their neighbourhood. Starting such a store in a well-settled area ensures you get customers daily. However, it is vital to do prior research to ensure you buy the inventory to cater effectively to the needs and interests of the nearby customers.
2. Cloud Kitchen
Cloud kitchens have become widely popular, where people order food online through food aggregator apps and websites. You can start a cloud kitchen in your home or take small space to list your food business on such apps and websites. You do not have to spend on delivery and advertisement as customers can find your business through food-specific keywords.
3. Electronics Repairs
People use electronics daily and require frequent repairs for their mobile phones or other electronic items. You can acquire a small space and employ skilled workers who know how to repair electronics. You can ensure your business sustains long-term by offering quality repairs.
4. Cafe
Cafes have become the go-to place for young enthusiasts of coffee and other refreshments. If you are looking for business ideas in India, you can start a small cafe and employ a chef to make quality food. However, it is essential to design the place such that it is based on a theme or is unique to attract customers enough that they visit it for the infrastructure along with the food.
5. Rentals
If you live in a city that witnesses tourists regularly, starting a rental business is among good business ideas. You can offer two-wheelers or four-wheelers for rent to tourists per day. However, this requires investing a high capital upfront to buy multiple two-wheelers and four-wheelers. But, it can prove to be a profitable one-time investment.
6. Accounting Firm
Many Indians are liable to file their taxes every year. However, most people do not have extensive knowledge of filing taxes or how they can lower their taxable income through deductions. One of the best business ideas is to start an accounting firm and employ skilled Chartered Accountants to assist people in filing their taxes effectively.
7. Stockbroking Franchise
India is witnessing a record increase in investments in the stock market, making a stockbroking franchise among the best business ideas in India. It does not require a high investment amount. You can partner with experienced stockbroking firms such as IIFL Finance to start a sub-broking franchise and earn unlimited commissions.
8. Vlogging
Social media platforms such as Instagram and Youtube have become a prevalent avenue for a regular source of income. You can start a page on Instagram or a channel on Youtube to post relevant content ranging from food to travel. As long as you can gain followers and increase the engagement rate, you can earn good income from social media platforms.
9. Child Care/Daycare
An everyday problem for parents who are working professionals is to ensure good care for their newborns who are not old enough for school. One of many best business ideas is to start a nanny care business in your home where working parents can leave their newborns in your care and pick them up after work. As you can take care of multiple newborns simultaneously, you can earn a good amount of money every month.
10. Tiffin Centre
You can start a tiffin centre business that delivers food daily to students either at their home or at a place you have taken to open the tiffin centre. One of the best benefits of tiffin centres is the regular customers and consistent business from those who prefer good quality food.
What Do You Need To Execute Business Ideas?
To start these businesses, you will need an adequate capital amount as it is a common denominator in various aspects such as office space, equipment, machinery, skilled employees etc. One of the best ways to ensure that your business is healthily invested is to raise adequate capital through an ideal business loan. However, the business loan you take must be from an experienced lender with the loan product having an attractive and affordable interest rate with flexible repayment options.
Avail Of A Business Loan With IIFL Finance
IIFL Finance
business loan
is the ideal product to fulfill all of your business needs. The business loan interest rate is attractive and affordable to ensure you do not have to cut down on essential expenses of your business. It offers instant funds up to Rs 30 lakh with a quick disbursal process. You can apply for the loan online or offline by visiting IIFL Finance nearest branch. The loan products offer flexible repayment options, which you can repay through various payment modes such as NEFT, UPI, IMPS etc.
FAQs:
Q.1: Are there any restrictions for using the loan amount for various business types?
Ans: No, you can use the loan amount taken from IIFL Finance to start any type of business as long as you fulfil the eligibility.
Q.2: How can I know my business loan EMI beforehand?
Ans: You can use the IIFL Finance business loan calculator to calculate the EMI for your business loan based on the required amount and tenure.
Q.3: Is there any collateral needed for availing of a business loan?
Ans: No, there is no need to pledge any asset as collateral to take a business loan from IIFL Finance.