CIBIL Score For Business Loan Process
Cibil Score For Business Loan. Learn about Cibil Score For Business Loan, its types & process & a good credit score required For Business Loan Approval.
17 Oct,2022
11:36 IST
42 Views
35 Likes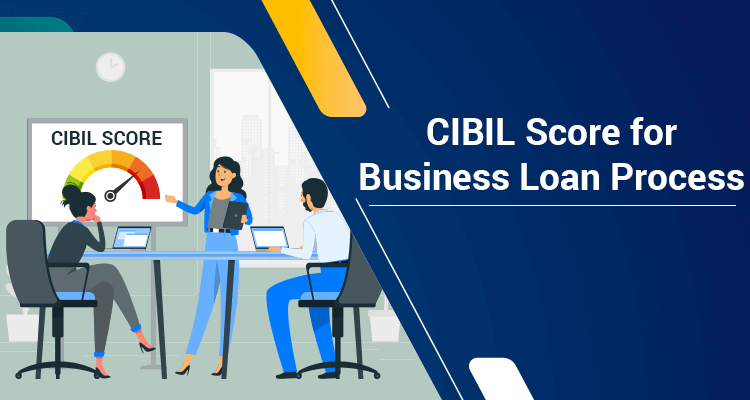 The success of any entrepreneur depends to two sets of variables: managing day-to-day operations and sketching a growth plan for the future. The basic ingredient for both is capital or financial resources, making it an important factor for the business owner.
This capital, in turn, can be sourced in two forms: equity or debt. Equity capital can come from existing or new investors but this may not be available on-demand. Even if one has the option of tapping onto new investors, it may not be in the best interest of the entrepreneur as it dilutes his or her existing equity holding, unless matched with additional money pumped in as promoter contribution.
Debt comes handy in such cases as it is non-dilutive and there are several lenders ready to give money if the business proposition is solid enough and the borrower meets other criteria.
Not surprisingly, debt is often the right choice of capital source to tap for the business owner. This is true for both working capital requirements as well as long-term finance to take the business to the next level.
Types Of Business Loan
Debt can be availed in various forms including one taken at a personal level to finance one's venture. This could be in the form of a personal loan or a gold loan. However, lenders also offer business loans that are tailored to the requirements. These business loans can be either secured or unsecured.
• Secured Loan:
In this case, one has to put up some collateral as a security.
• Unsecured Loan:
A borrower can avail smaller-sized business loans up to Rs 50 lakh without any collateral. In such loans, lenders bear additional risk as they do not have any secured asset of value to all back upon in case of default. As a result, lenders evaluate the loan application based on the credit history of the business owner.
CIBIL Score
This is assessed by looking at the past repayments track record of the borrower. Such statistics are captured in the business owner's credit score, or CIBIL score, named after the first organisation that started a credit information bureau in the country.
This score is a three-digit number generated by credit information bureaus like TransUnion CIBIL, Experian and others. It captures one's previous or outstanding loans including one's behaviour with their credit cards and the repayment of dues on time.
The number lies between 300 and 900 with higher the number, the better signal of one's creditworthiness and vice versa.
As a result, a higher score increases the chance of one's business loan application getting sanctioned and a lower score may make it difficult, though not impossible, to get debt for the enterprise.
What's A Good Score?
Here things get dynamic as not all lenders follow a single number. However, one number that is seen as a comfortable cut-off for most lenders is '750'. If one's
credit score
is at that level or higher he or she has won half the battle in convincing a lender to disburse money.
But the important point to remember is that if one has a much lower score, say 650 or even 600, he or she does not automatically gets filtered out. Although some lenders such as commercial banks may be stricter in disapproving borrowers with CIBIL score under 750, many others, especially non-banking finance companies, tend to come with flexible capital.
That said, there are trade-offs and someone with a low score may not get the entire amount he or she is seeking, may have to pay extra in interest charges and may have other covenants to agree to avail the loan.
Another critical thing to note is that the credit score is dynamic and not a once-for-life number. In simple terms, it means that one can improve the CIBIL score by following certain good practices. This may not help in getting a loan immediately but if one has a plan to take debt for a business venture in the future, one can tweak their credit behaviour to go up on the credit score charts.
This can be done by prepaying some existing loans, especially unsecured loans such as a personal loan; making sure one is not maxing out on their credit card usage; ensuring they pay the minimum due every month on the credit card; and ensuring that equated monthly instalment (EMIs) on existing loans are paid on time.
Conclusion
Almost every lender bases the decision on giving an unsecured business loan money to a borrower by looking at their credit history. This is done by using the CIBIL score of the business owner as a primary screener.
What is a good CIBIL score and what is not acceptable differs from lender to lender though 750 is often seen as a universal threshold for accepting a loan application. But several lenders show a green signal to a borrower with a lower score.
IIFL Finance offers unsecured
business loans
of up to Rs 30 lakh through a swift process to borrowers. The company follows a fully online application process that can be completed within a few minutes and requires only a handful of documents. Approvals and disbursements are equally quick and hassle-free. Besides, the company offers flexible repayment options so as the borrowers can pay back the debts without undue burdens.