Use your CIBIL score to go on a vacation...
If you are financially conscientious, you already know that a good CIBIL score...
9 Mar,2017
02:30 IST
55 Views
546 Likes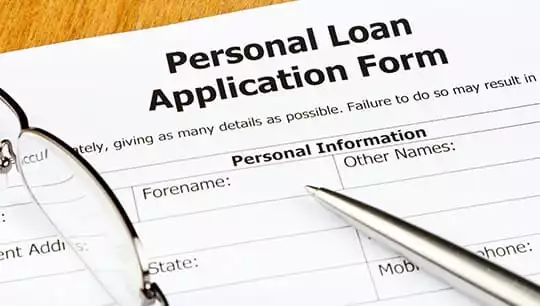 Do you wish that you could spend the Diwali break in the hills or by the seaside or just get away from the madding crowd and the rising level of pollution in the city? If a vacation is on your mind and you don't know how to fund it, here we are to let you in on a little secret this Diwali season. You can take the much cherished Diwali vacation by making the best use of your CIBIL score. Here's how.

If you are financially conscientious, you already know that a good CIBIL score is a prerequisite if you wish to avail of any form of credit. If you have a CIBIL score of 750 and above, you can use it to your advantage to apply for a quick personal loan that can then be used to fund your vacation. A personal loan is a form of unsecured credit that can be used for a variety of purposes. If you wish to go on a vacation, you may well take a small personal loan and repay it over a short period of time.

Although some people would argue that taking a personal loan by leveraging your CIBIL score is a bad idea, as it is after all an "unnecessary expense" here are some good reasons to believe otherwise.

Easily accessible
A personal loan unlike any other form of credit, is easily available with minimum documentation and the loan application once approved, the money comes into your account in less than 72 hours. Your CIBIL score plays a large role in deciding your eligibility when you take a personal loan. Thus if you have a good CIBIL score, you can be assured that you will get a personal loan to go on a vacation without any hassles.

Cheaper than a credit card
Most people when they make an impulsive decision to go on an unplanned vacation especially around festivals such as Diwali, often use their credit card to fund expenses such as getting tickets, making hotel bookings and even buying souvenirs. But just because the credit card is accessible at any time across geographies, does not mean that it is the cheapest form of credit. In fact, the annual percentage rate or APR on a credit card outstanding balance can range between 36-40%. On the other hand, the cost of borrowing is lower for personal loans with interest rates ranging from 12-16% on an average.

Budgeting is easy with a personal loan
If you are taking out a personal loan to fund a vacation, you automatically become responsible with the handling of credit. Since you know the exact outflow of money each month owing to your EMI, it is easier to budget for it during the repayment tenure.

Has a lesser impact on your CIBIL score
When you apply for a fresh loan such as a personal loan, your CIBIL score does come down a bit on account of a "hard inquiry". But so long as you service your credit well, this dent is soon refilled. Also taking a personal loan for a short period will not bring up your credit utilisation ratio, unlike a credit card where the credit utilisation, or the amount of credit you use as against the total credit made available to you goes up when you make a large spend on your credit card.

Thus, as you can clearly see, your CIBIL score can indeed come in handy if you wish to go on vacation this Diwali season. So why put your dreams on hold? Take a personal loan on the basis of your stellar CIBIL score, pack your bags and get going on the Diwali vacation you are longing for!
The author is Co-Founder & Director, CreditVidya.
Read More Here: How to Get Your Personal Loan Approved