Why Should You Choose A Gold Loan For Emergency?
Gold loan can be a good option to meet the financial requirement at the time of emergency. Read to know why you can choose gold loan for emergency.
14 Sep,2022
12:29 IST
6 views
24 Likes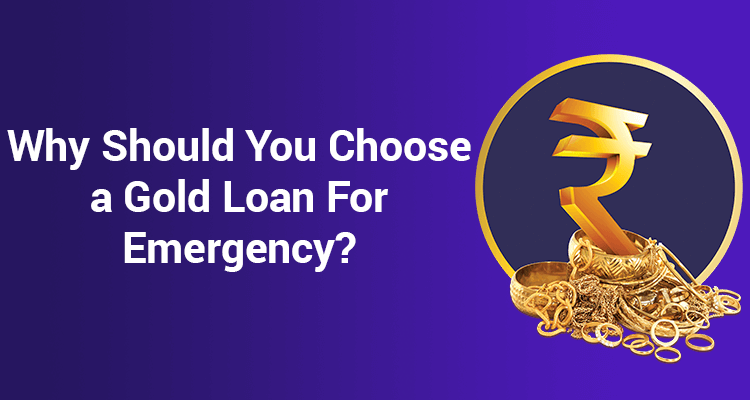 Debt can be challenging to overcome, even more so if you're living paycheck to paycheck. Fortunately, there are other ways to get emergency cash than taking an expensive loan from your bank or credit union, and one of those methods involves borrowing money against your gold ornaments.
This article give five reasons why choosing a gold loan in an emergency can benefit you over other options.
Gold Loans Are Secured
When you need a loan quickly, very few financing options are as fast as gold loans. Unlike most loans, there is a minimal to no application process, and you don't need an excellent credit score. This loan is secured by the borrower's gold, which the lender can seize if the borrower defaults on their payments. As long as the borrower doesn't default on their payments, they can keep using their gold for collateral to acquire additional loan amounts.
Gold Loans Include Quick Access To Funds
Gold loans can provide quick access to funds during an emergency. As the loan amount relies on the gold value, there is very little need to follow and application process. This means there's no need for a credit check or waiting periods before you get your money. Gold loans also have flexible terms that the borrower can agree upon with lenders who will talk with you about your financial situation in detail to get the best deal possible.
Gold Loans Have Higher Liquidity
A gold loan offers investors the security of investing their gold and accessing funds when needed. A gold loan could also be a sensible investment for those people looking for something more than traditional investments like stocks or bonds. When you borrow against your gold, you gain liquidity unavailable through other types of investments. If you need money quickly, a gold loan offers one way to do so without selling your physical assets.
Gold Loans Do Not Require Credit Checks
Unlike credit cards, personal loans, or cash advances, gold loans have no credit checks. You simply provide your jewellery as collateral and borrow up to 90% of the estimated value of your precious metal. This funding allows you to tap into liquidity without impacting your current credit standing.
The interest rates are also lower than those for other loans, and you'll typically get the loan amount within 24 hours. Thus, gold continues to be a multifaceted commodity and the most popular investment avenue among Indians to tackle varying emergencies.
FAQs:
Q.1: What are the advantages of gold loans?
Ans: You can get a higher loan amount with a gold loan as against other types of loans. Thus, you can borrow more for your emergency needs. Unlike credit cards or personal loans, you can use these funds without worrying about high-interest rates.
Q.2: What happens if I cannot repay the gold loan?
Ans: If you have fallen behind on your gold loan payments and cannot continue making them, contact your lender immediately. Usually, they will work out a new payment plan that works for you.