What Is the Importance of Your Business Credit Score?
Lenders determine a borrower's creditworthiness for a business loan using the business credit score. Learn about the importance of credit scores. Read Now.
9 Jan,2023
11:22 IST
702 Views
275 Likes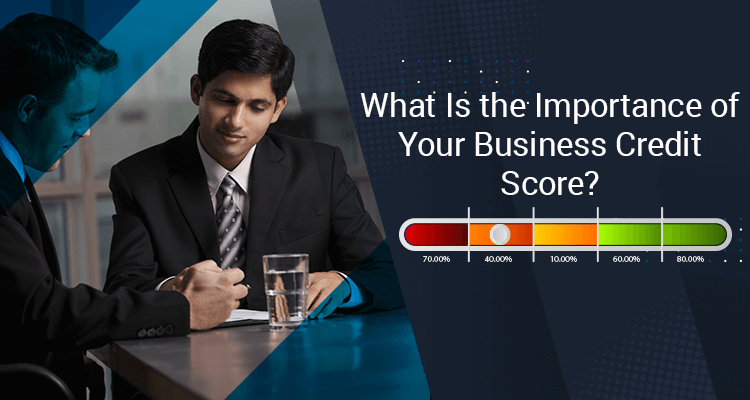 Every business that runs with a registered name will have a credit score of its own. It is called a business credit score of that entity, which may be in any form such as a company or a partnership.
The business credit score is based on the credit history and other specified criteria of the business owner, and indicates an entity's capacity to repay a loan. It takes into account factors like any debts they may have taken and any missed payments on prior loans. Additionally, it considers things like how frequently a business dips into its working capital account and how well they typically pay their monthly obligations.
In India, credit scores are provided by a number of organisations, including TransUnion CIBIL, Equifax, Experian, and CRIF Highmark. These independent credit scoring agencies look at aspects like missed payments for debts of all kind—an equipment loan, a vehicle loan, or a business loan.
The three-digit credit score lies between 300 and 900. A high CIBIL score indicates to the lenders that the business owners are trustworthy borrowers who have paid off prior loans promptly, fully, and with interest.
In addition to providing the credit score to business owners, some agencies also provide a credit rank to a business. For instance, TransUnion CIBIL provides a CIBIL Rank to businesses as part of its Company Credit Report. The CIBIL Rank is similar to the CIBIL score provided for individuals. The rank varies from 1 to 10, where 1 is the best rank that can be achieved.
Why Is Business Credit Score Important?
Any person who runs a business needs to borrow money from time to time to maintain or grow their business. Broadly, business loans can be of two types: secured and unsecured. In the case of former, the business owner needs to ensure there is some collateral against which the loan is provided. This can be an office property owned by the business itself or some machinery or other assets of value.
But the other form of business loan which is more common, especially for a small enterprise, is an unsecured or collateral-free loan. These loans have a limitation that one cannot borrow a large sum. In general, the maximum amount that can be availed is restricted at Rs 50 lakh. They also come with high interest costs.
All lenders check the business credit score to judge the creditworthiness of the borrowers. They also check the income that a business is generating and then assign a maximum loan a business is capable of servicing.
If the score is closer to 900 it means the borrower has a good credit history. If the score is on the lower side, even if say at the middle point with 600, it may be construed as a bad score.
What is to be noted is that different lenders have different lower threshold beyond which they do not lend. For some this could be as much as 750, while for others it could be 650 or 600. Typically, most lenders do not lend to persons having a credit score of under 500. This is because it spells high risk.
Conclusion
The credit score of an entity comes into the picture more there is a need for unsecured business loan. This is because lenders use it to assess the probability of getting the money back.
Past behaviour of how a business has managed its finances is not the sole factor but it is an important determinant of whether a business loan would be sanctioned and, if so, at what cost. Indeed, almost every lender uses the credit score as the first filter when they receive an application for a business loan.