What Is The Minimum Salary Required For A Personal Loan?
Personal loan can be very useful for an individual to meet any unaware financial emergencies. Many factors are considered while providing loan. Read to know about the minimum salary required to get a loan.
1 Sep,2022
12:27 IST
7 Views
9 Likes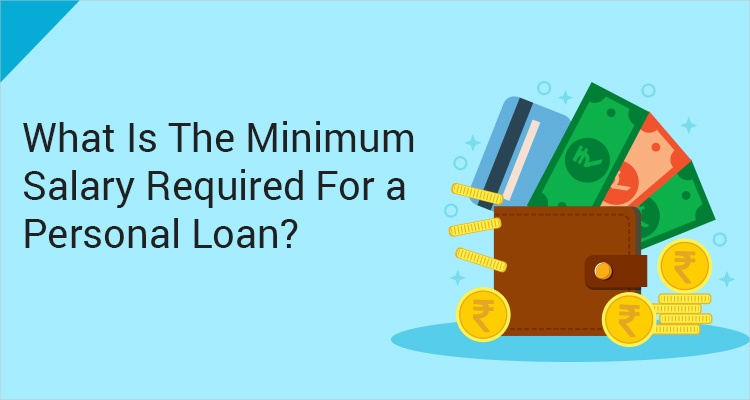 Financial emergencies can occur when you least expect them. In such situations, a personal loan can be a great alternative to get the funds you need, as they are usually processed and disbursed quickly.
Each financial institution has its criteria for approving a personal loan. This blog discusses the minimum salary requirements for such loans.
Criteria For Obtaining A Personal Loan
While the Individual criteria and limits vary depending on the lender, here are the general guidelines:
Applicants must be at least 21 years old
For salaried workers, the maximum age is 58; for self-employed workers, it is 65
Status of employment - Employed or in business for two years or more
CIBIL score must be greater than 750
Minimum Salary - Determined by several factors, such as credit score, relationship with the bank, etc.
Minimum Salary Required For Personal Loans
The lender accounts for several factors to determine whether you qualify for a personal loan based on salary. Some of them include:
Your Location
The minimum salary requirement is generally higher in metro cities like Delhi, Chennai, Mumbai, and Bengaluru than in Tier–II cities and towns. Cities have higher living costs than rural areas. Therefore, lenders expect you to have a larger salary package to repay the loan.
Housing Situation
Minimum salary requirements are primarily determined by whether you live in your own home or rent. Renting reduces your disposable income, which, in turn, lowers your repayment ability.
Other Credits
Your minimum salary requirements will increase if you already have other debts, such as car loans, home loans, or credit card debts.
Credit History
Your credit history determines your loan eligibility. When you have an excellent credit history, it demonstrates your ability to repay, which lowers your interest rate and other applicable loan conditions. However, financial institutions will reject your loan application if your credit history is poor.
Your Employment Track Record
Working at an established company with several years of experience indicates that your job is stable. Lenders may lower your salary requirements if you have a steady job.
The minimum salary requirement for a personal loan varies from lender to lender but generally depends on the criteria above. A personal loan eligibility calculator can help you determine your eligibility.
Frequently Asked Questions
Q1. How to get a personal loan without a salary slip?
Ans. In place of a salary slip, you can use documents such as a bank statement, Form 16, and an income certificate to get a personal loan.
Q2. Can you qualify for a personal loan despite a low salary?
Ans. If you meet the eligibility parameters defined by the lender, you may be eligible for a personal loan with a low salary.