What Is A Personal Loan?
Personal loan is an amount of money that one can borrow to meet their various financial needs. Read to know more about personal loan.
22 Sep,2022
08:50 IST
4 views
6 Likes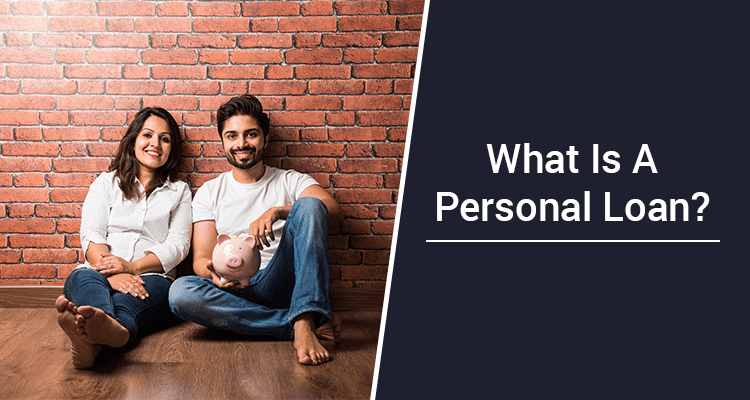 After months of staying indoors due to Covid-19 restrictions people worldwide are now resuming their travel plans. Indeed, a well-planned vacation can recharge our batteries and help reduce stress from our hectic daily lives.
But what if one doesn't have enough money in the bank to plan a perfect vacation? This is where a personal loan can turn out to be useful.
Personal Loan
A personal loan is an amount of money one borrows from banks or non-bank lenders to cover an array of expenses. It could be for home renovation, educational expenses or arranging a wedding. Personal loans can be used to fulfill lifestyle goals, say a latest appliance or a fancy gadget.
A personal loan can also be of great help to clear medical bills during untimely health emergencies. Many people also take personal loans to start and expand a business, or to consolidate multiple debts into a single loan.
Types Of Personal Loan
Personal loans can be of both secured and unsecured nature. For a secured personal loan an asset is used as a collateral or security. Unsecured loans do not require any collateral.
Unsecured loans are considered to be riskier loans by lenders. Hence, they have higher interest rates than secured personal loans.
How To Get A Personal Loan?
To get a personal loan, one needs to apply to a lender and initiate the process by filling up an application form. This can be done online as well.
The lender reviews the application form and does a thorough check of the documents like the identity proof, address proof and financial statements, etc. Once the loan is approved by the bank and the borrower accepts the terms and conditions of the loan, the next step is to complete the paperwork and sign on the dotted line.
The last step is disbursement. Mostly, the money is delivered directly into the borrower's bank account.
Loan Terms
The loan is returned to the lender via equated monthly installments (EMIs). The EMI comprises both the principal and interest amounts. The interest is a fee the lender charges for providing the loan.
The interest rate can either be fixed or floating. While a floating interest rate keeps changing throughout the loan tenure, a fixed rate remains unchanged. Personal loans have lower interest rates than credit cards. The interest rate varies from lender to lender. It is based on a number of factors like credit score, income, employer, age, etc.
The loan repayment starts from the following month in which the loan is fully disbursed. The repayment tenor usually ranges between one and 10 years. One can also pay off the loan before the completion of the loan term. But some lenders charge a pre-payment fee depending on the outstanding amount.
Conclusion
A personal loan can be a good alternative to finance expenses of any kind, especially if an individual in dire need of money does not wish to liquidate an asset.
Personal loans are easy to get and, if applied online, can be taken in a matter of a few days. Before taking a personal loan, applicants would do well to compare the loan terms to grab the best deal.