What Is A Retail Business Loan?
A retail business loan is a financing solution designed for retail businesses. Want to know what is a retail business loan? Read Now!
26 Sep,2022
09:13 IST
2 views
9 Likes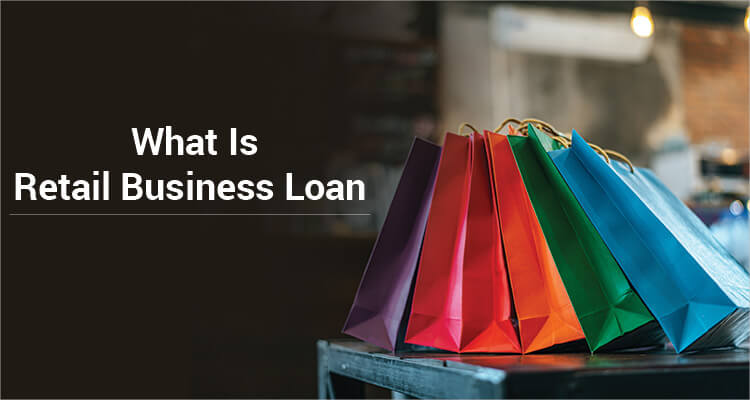 In India, retail businesses have become vital for customers looking for a simplified and time-saving shopping process. Retail businesses are capital-heavy on infrastructure and inventory and require funds to ensure the smooth running of business operations. Hence, they look toward raising immediate capital through an ideal retail business loan.
What Is A Retail Business Loan?
Citizens in India rely on retail businesses to buy the goods needed for personal purposes. A retail business yields profits from the difference between the wholesale and selling prices. Although these retail businesses, such as departmental stores, neighbourhood shops, etc., do not need to spend on manufacturing goods, they need capital to invest in infrastructure and buy inventory.
A retail business loan is a product that lenders such as banks and NBFCs offer to retail business owners to cover their business expenses. Such business expenses may range from working capital, buying real estate, marketing, or expansion. A retail business loan allows business owners to raise immediate capital with the promise of repaying the principal amount and interest to the lender within the loan tenure.
Benefits Of A Retail Business Loan
Retail business owners need money constantly to cover their day-to-day business expenses and inventory costs. A retail business loan is one such loan product that lenders have designed to cater to the specific business needs of retail business owners. Here are the benefits of a retail business loan:
• Immediate Capital:
Business loans for a retail business ensure that the owner can raise immediate and adequate funds for the business through a simple and hassle-free loan application process.
• No Collateral:
A retail business loan does not require the business owner to pledge a personal asset as collateral. It means they can avail of a business loan without owning a valuable asset.
• Quick Approval And Disbursal:
When borrowers take a retail business loan from an experienced and quality lender, the loan amount is approved within 30 minutes, and the loan amount is disbursed within 48 hours.
Conclusion
If you are a retail business owner, one of the best ways to raise capital is through a comprehensive retail business loan. The loan amount can allow you to cover your business expenses without restrictions. However, it is essential that you analyze your business and set a loan amount beforehand, along with ensuring that you fulfil the specified eligibility criteria by the lender.
FAQs:
Q.1: How much loan amount can I get through a retail business loan?
Ans: You can avail of a loan amount from Rs 50,000 to Rs 30 lakh by applying for a retail business loan.
Q.2: What is the typical duration to disburse a retail loan business amount?
Ans: It takes 30 minutes for the loan approval and 48 hours for the loan amount to be credited into the borrower's bank account.