What Credit History Is Used As A Factor For A Small Business Loan?
The creditworthiness of any business owner can be understand through their credit history. Read on to know what credit history is used as a factor for small business loan.
28 Nov,2022
10:49 IST
4 Views
22 Likes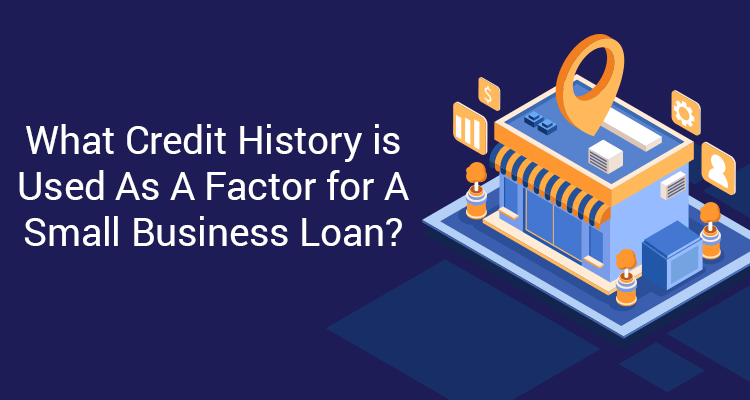 Capital is necessary to run a business smoothly and expand its market presence. Many companies rely on their cash flow and profit to stay afloat or grow. However, business owners or entrepreneurs sometimes need to take loans to grow or sustain their operations.
Creditworthiness is one of the critical factors that banks and non-banking finance companies consider when approving a loan. A lender may assess the borrower's likelihood of adhering to the repayment plan by examining their credit history and score.
The credit score ranges required to qualify for the credit are as follows.
• Credit Score Of 750 And Above
For a business loan, credit scores of 750 and above are excellent. It shows the capability of the company to pay all its debts on time, including loans, credit cards, rent, and other utilities. In this case, the lender qualifies the borrower as a "financially responsible borrower". A high credit score increases your chances of getting a business loan from a traditional bank. It also allows MSME lenders to offer the lowest possible interest rate within a modest loan criterion.
• Credit Score Of 650 To 749
A business must have a credit score of at least 680 to qualify for a loan application. A credit score above 700 is good enough to secure credit, but the interest rate will be higher.
Borrowers who fall outside this range are ineligible for MSME loans. In cases where loans are essential, improving the credit score is the best solution. You need to settle your outstanding bills and improve your credit utilisation.
Alternative lending solutions, such as machinery financing or a working capital loan, may be more suitable for borrowers in need of cash urgently.
• Credit Score Of 650 And Less
If a borrower's credit score is 650 or less, they may need to provide documentation to prove their ability to repay the loan. They may receive loans from lenders but with a lower amount or more stringent repayment terms. For some borrowers, proving long-term business success or stable cash flow may be helpful. However, lenders may still identify them as high-risk consumers.
A good credit score is essential for businesses seeking small business loans. Although obtaining a perfect credit score may be challenging, it is achievable.
FAQs
Q1. What factors are for a small business loan?
Ans. The following factors influence the approval of a business loan.
• A healthy credit score/history
• Age of business
• Business plan
• Collateral
• Type of business
Q2. What credit score do you need for a small business loan?
Ans. The ideal credit score for a small business loan is between 750 and 900, which speaks well of your creditworthiness.