What Are Venture Capital Funds?
Venture capital funds is used to invest in the startup business. Read to know in detail about venture capital funds.
10 Nov,2022
11:31 IST
2 views
18 Likes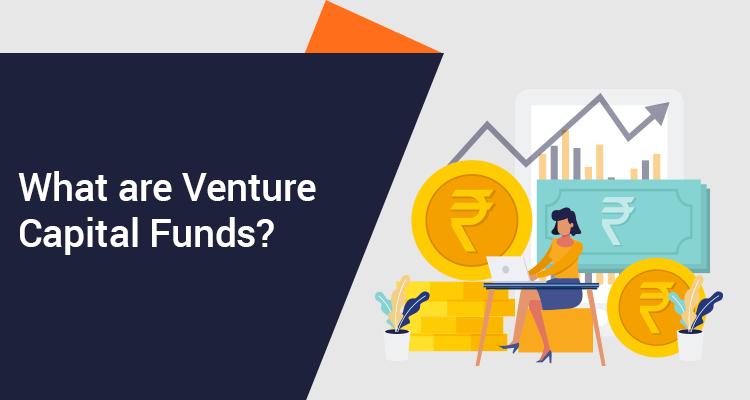 The term startup has become a buzzword in India in recent years though it has existed in various forms for centuries and indeed millenniums with small business persons. In fact, all large industries today one day started as a startup. These are essentially new ventures floated by entrepreneurs. This could be in any sector or discipline though it is mostly associated with technology enterprises.
A small unit or a new unit of a large group or a company is not considered a startup. One key factor that differentiates startups from such units is the mode of financial support.
In the case of a subsidiary of a larger establishment the financial resources are provided by the parent. In the case of a startup, on the other hand, the initial cash to set the building blocks is either self-financed or backed by a set of investors known as angels or venture capital funds.
Angels are individual investors who are wealthy and have surplus money to back other business ventures. They usually have a limited appetite in terms of what they are open to investing in a single company or venture. Many a time, a number of angels invest small sums individually but a larger sum as a group to meet the requirements of a venture. This is where a venture capital fund comes in.
VC Funds
Venture capital funds represent a pool of money from a mix of wealthy individual investors or groups as also institutional money. The latter could comprise money being contributed by banks, corporate groups, pension fund managers and insurance firms, which are essentially asset managers managing other people's money.
These funds evaluate investment opportunities in startups and invest the money in lieu of an equity stake. They could pick up a small stake or a large stake. However, VC funds almost never look to completely buy a startup as they depend on the founders of a venture who came up with the business idea and created a team, to lead and manage the operations.
As the business grows, one or more other VC funds or other large investors come on board. Such new investments also provide a window to an early investor or early VC fund to sell their stake at a profit. The profit is then distributed back to the original investors into the particular VC fund.
VC funds follow their own strategy and participate in various stages of a startup with some focusing on the early stage while others focusing on the more mature middle or even late stage of a startup.
The VC funds invest in a bunch of startups to reduce the risk of their investments. This is because only a small set of investments grow very big in terms of returns, while some provide reasonable returns. Some startups do sink and cause a loss. The VC fund's objective is to make sure the startups that make money more than makes up for the investments that go under.
Conclusion
VC funds provide the financial support to entrepreneurs to build and scale up their startups. They pool in money from other investors and invest on their behalf with the strategy to exit after five-seven years. The profit from all the investments, net of the losses from a few failed bets, are then redistributed to original investors in the fund.