Unlock Your Startup's Potential With A Business Loan
A business loan can prove useful for budding entrepreneurs & small businesses. Read to know how business loan can help you grow your startup.
22 Sep,2022
09:21 IST
5 views
19 Likes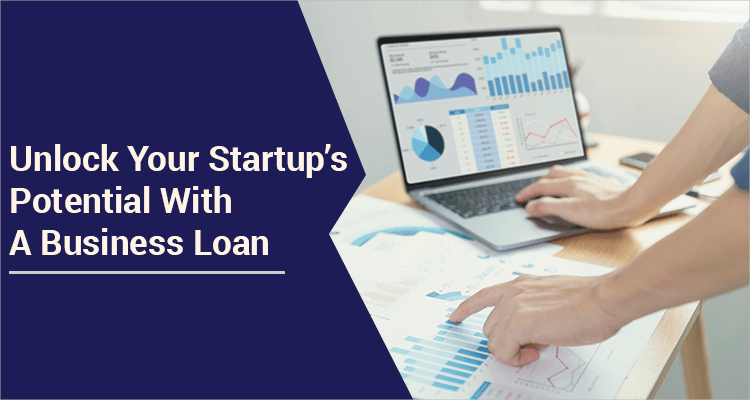 Entrepreneurship has fast gained momentum in India over the past decade or so. Indeed, for those who want to create something new or be their own boss, setting up a startup is a good way to achieve the objectives.
But a startup is not built on dreams alone. Money is a critical necessity and a source of funding is vital to sustain and grow the business venture. While there are different types of funding one can pitch for, a business loan can be a perfect way for a startup to meet its expenses.
Necessity Of funding
A company has to bear certain fixed and variable costs like raw materials, transportation, machinery, etc. in order to operate. Additionally, a business at every stage of its growth needs working capital.
All businesses also need different professionals in functions like accounting, finance, advertising, sales, marketing, legal and HR to carry out the operations smoothly. Accordingly, every startups needs to invest a good amount of money in hiring and retaining employees.
Debt Financing Options
A startup business loan is a form of debt financing where the business owner borrows the money and pays it back to the lender with interest within a stipulated time frame. Unlike equity financing, in debt financing the entrepreneur does not end up giving up a portion of the ownership to the financier.
The different debt financing options available to a startup include a business loan from a bank or a non-banking finance company, venture debt, government-backed loans and external commercial borrowings.
• Business Loans:
Business loans can be used for a variety of purposes like meeting working capital needs, buying equipment, long-term expansion, etc. Small-ticket loans are collateral-free and are offered on flexible repayment terms while bigger loans may need the borrower to pledge an asset as security with the lender.
There are different types of business loans like term loans, invoice factoring and merchant cash advances for a startup to choose from.
• Venture Debt:
Venture debt is provided by specialized private investment firms, particularly to startups that have raised venture capital earlier. Venture debt is typically offered to companies that have some years of operational history but may not have a track of positive cash flow to be eligible for a conventional loan.
• Government-Backed Loans:
These are unsecured loans pooled under the Credit Guarantee Trust for Micro and Small Enterprises scheme issued by the Ministry of MSMEs. Commercial banks, regional rural banks, SIDBI, NEFDI and NSIC extend these loans. The interest rate on the loan is based on the type of business conducted by the applicant.
• ECBs:
These are debts given for commercial purposes by lenders from outside India. These borrowings must strictly adhere to the conditions put forth by the Reserve Bank of India. ECBs can be in the form of bank loans, buyers' credit, suppliers' credit and securitized instruments.
Conclusion
Startups must explore the different funding options available to them. It is important to assess the exact needs of the business and evaluate the repayment capacity.
It is important also to understand the terms and conditions of the different financing options. In general, a business loan from a bank or an NBFC is the easiest, quickest and the most widely available option.