What Is Working Capital Management, Types, And Importance
A working capital loan helps a business to meet its short-term activities. Read to know what is the working capital management types & importance. Visit here.
21 Dec,2022
12:30 IST
3 Views
94 Likes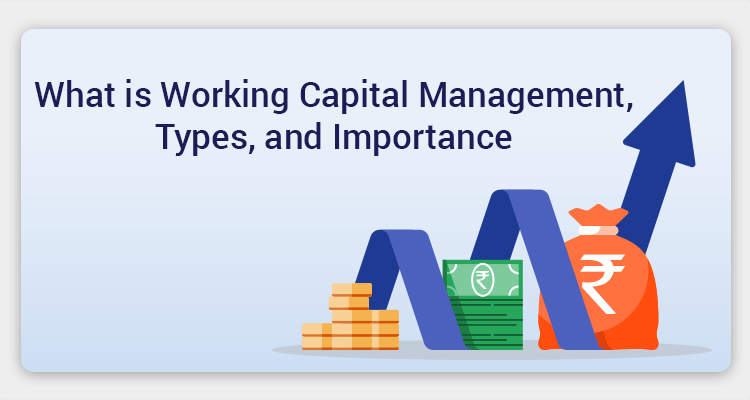 Running a business involves numerous expenses the owners must cover to sustain the business in the long run. Working capital is a financial term used to explain the money needed by a business to run its daily operations. However, every business needs to create an ideal policy for managing the working capital.
What Is Working Capital Management?
Working capital is the amount of money a business needs to run day-to-day activities without defaulting on immediate payment. Since a business needs capital for investing in various aspects of a business to run operations smoothly, working capital is one of the most important factors for a business. Working capital management is a process of utilising the working capital of a business in the best way possible to ensure a positive cash flow and effective operation. The main aim is to monitor the business's assets and liabilities, manage them effectively, and have enough cash to meet its current and short-term liabilities.
Types Of Working Capital Management
Businesses manage working capital through the management of two factors:
• Current Assets:
Current assets are immediate assets available to the business and have a short life span. Business owners use these current assets for the company's short-term operations to be executed within a financial year, i.e., twelve months. Here, the monetary value of the current asset is managed in such a way that it is higher than the current debt, leaving the business to have a positive cash flow that the business could use for fulfilling the working capital requirements.
• Current Liabilities:
Current liabilities are the calculation of a business's current and short-term financial obligations that the business is required to cover. Such liabilities include expenses like office rent, employee salaries, etc. Effective working capital management ensures that the value of current liabilities remains lower than the value of the current assets, resulting in positive cash flow for the business.
Importance Of Working Capital Management
Working capital management is one of the most important aspects of business management as it ensures that the business will have enough cash to cover the current liabilities and still be left with money to cover other expenses. As the business is legally liable to pay for such expenses, working capital management provides effective sustainability for the business and executes its business operations smoothly. A business must invest in ideal working capital management to ensure long-term success.
Conclusion
Working capital management is the process of handling the day-to-day expenses of the business in a way that the business always has enough cash flow to cover immediate liabilities. It is a healthy balance between the current assets and liabilities.
FAQs:
Q.1: Can I take a loan to cover working capital requirements?
Ans: Yes, you can take a working capital loan to cover such requirements.
Q.2: Is a working capital loan a type of business loan?
Ans: Yes, as the loan amount is used for business purposes, it is a type of business loan.