Tricks To Identify Personal Loan Scams In India
Personal loan can be a best option during the requirement of urgent money . But sometimes some people can use this as benefit to cheat someone. Read to know about the tricks you can use.
5 Sep,2022
12:56 IST
5 Views
32 Likes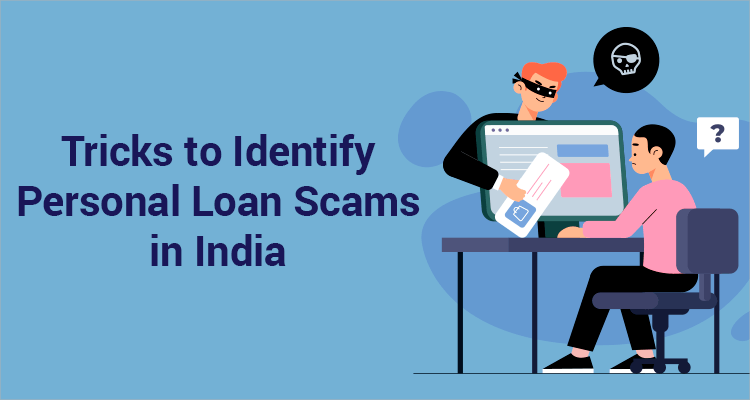 A personal loan can become a life saviour in case one falls short on money. It is a quick and easy way to meet an emergency expense like paying off a medical bill or urgent home repairs or paying a child's school fees.
Personal loans do not need any collateral, and one can avail these with minimal paperwork. But like everything else these days, scamsters are also on the prowl and try to cheat people who want to take a personal loan.
This problem of frauds and scams has exacerbated following the Covid-19 pandemic, which has resulted in a big financial crisis for households across India and the rest of the world, necessitating people to opt for personal loans.
Scammers have sought to take advantage of this crisis. It is, therefore, absolutely essential for potential borrowers to remain alert and spot a scammer before they are hurt. Here are a few tell-tale signs that make it apparent that a personal loan being offered could be a scam.
Upfront Loan Fee:
If a person offering a loan demands an upfront loan fee, that is one of the surest signs of a scam. To be sure, all personal loans will have a fee component. But financial institutions automatically deduct the fee before the money is disbursed, and don't ask the customer to deposit any fee before the loan is disbursed.
No Verification Of Credit History:
Since personal loans are uncollateralized, banks and non-banking lenders thoroughly check the credit history and the credit score of the borrower. So, if a person offering a personal loan does not demand to know the borrower's credit history, existing loans and their repayment, including any past default, he could be a scamster looking to cheat.
Limited Period Offers:
Personal loans are almost always offered on a "standing offer" basis and do not expire within a few hours or days. So, if a person is offering a loan that he says will expire in a short time, it could be a scam.
Secure Website Links:
All good lenders will have an "HTTPS" site, and not merely an "HTTP" site. So, if the website is not on a secured server, one should be very careful in dealing with such an entity.
Interest Rate:
If the rate of interest being offered is absurdly lower than the prevailing rate in the market, one should take that as a sign of a potential scam and should be doubly sure of availing such a loan.
Documentation:
Good lenders will need some form of documentation from a borrower to verify their antecedents and establish their creditworthiness. So, if someone offering a loan does not need any paperwork, it is a sign he or she is trying to pull off a scam.
Guaranteed Loans:
No lender of a good standing offers a guaranteed loan before checking and verifying all the details. So, if someone is offering guaranteed loans, it should be taken as a sign of a potential fraud.
Loan Apps:
Often, scammers only have an online presence and no physical office. Borrowers should be careful while choosing a lender and, if in doubt, should ensure they verify whether the lender has a physical presence or not.
Fine Print:
A customer must go through the fine print of the loan agreement before signing on the dotted line. If a lender does not offer a proper loan agreement and has any hidden charges, the borrower should seek more details and, if possible, avoid such a lender.
Conclusion
In this world of instant loans, it is better to be careful than be sorry later. The world of online lending is infested with scamsters and fly-by-night operators as well as with those looking to make a quick buck by offering loans at usurious terms, often by guile.
As a borrower, therefore, you have to be on guard and ensure that you are not taken for a ride and do not end up parting with your hard-earned money.