Top 5 Trading Business Ideas
An individual can start with any business with a proper knowledge and can make profit. Read to know about the top trading business ideas.
19 Oct,2022
11:44 IST
3 views
174 Likes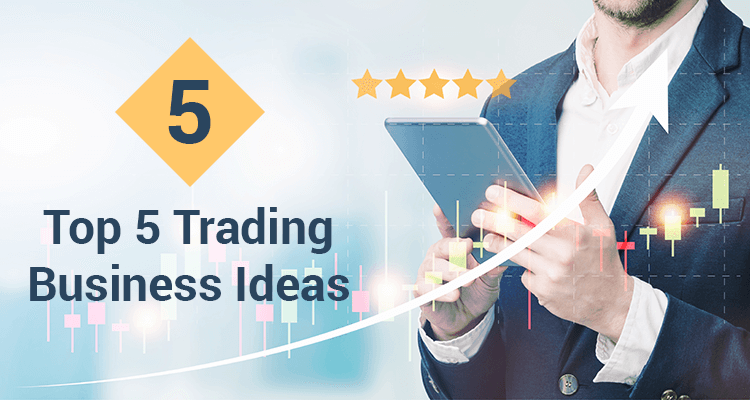 India is a land of businesses where a majority of the population runs profitable businesses that positively impact the economy. Fortunately, the Indian market is well positioned so that there is always scope to start a profitable business, especially a trading business. This blog lists and explains the best and top five trading business ideas.
Top Five Trading Business Ideas
A trading business can be highly beneficial when backed by prior research and ample investment. However, one of the most important factors in the success of a trading business is its nature of operations. Hence, it is vital that you choose the most in-demand and low-investment trading business which can furnish high profits. Here are the top five trading business ideas:
1. FMC Trading:
The FMCG sector remains relevant irrespective of market conditions and economic factors. A business in this sector contains products that are necessary for daily life. This category includes food, cosmetics, toiletries, hygiene products etc. Hence, you can start an FMCG trading business as a distributor or a wholesaler.
2. Stock Trading:
The stock market is witnessing unprecedented demand where investors are opening new demat accounts everyday to invest large sums of money. You can start a sub-broker stock trading firm by associating with an experienced and reputed stock broker to add new customers and earn unlimited commissions.
3. Stationery Trading:
India's ever-growing youth population ensures the stationary market's continued success. You will always find a need for such goods in any academic or professional setting, such as a university, art museum, or an office. This trading venture can be prominent and recession-proof for its great demand.
4. Jewellery Trading:
In India, jewellery is deemed highly prestigious for both religious and auspicious occasions. Hence, the jewellery sector sees uninterrupted demand all year long. A jewellery trading business can prove to be profitable where you can source gold and silver to design quality pieces of jewellery to sell countrywide to a host of customers.
5. Textile Trading:
A textile business is one of the most profitable businesses as its use spans a host of products across various industries. There is a wide range of products available in the textile trading business, such as fabrics, yarns, threads, etc., which you can trade and make good profits. However, you must partner with an experienced and reliable supplier.
Bottom Line
Trading businesses are highly profitable as they tap across various sectors and industries. When starting a trading business, you don't need to manufacture products or render services, but can earn through distributing raw materials or rendering value-addition. However, such businesses need effective professional networks, continuous management and capital. You can consider taking a comprehensive business or personal loan from a reputed lender to ensure you have enough funds for the business.
FAQs
Q:1: Can I take a loan to start a trading business?
Ans: Yes, you can take a personal or a business loan to start a trading business.
Q.2: Do I need collateral to take a business loan for trading business?
Ans: No, there is no need to pledge any asset as collateral to take a business loan.