Top Three Financial Hacks For New Entrepreneurs
Starting a business is difficult, but maintaining and expanding it is much more difficult. Read to know about the top 3 financial hacks for new entrepreneurs.
11 Jan,2023
12:45 IST
938 Views
407 Likes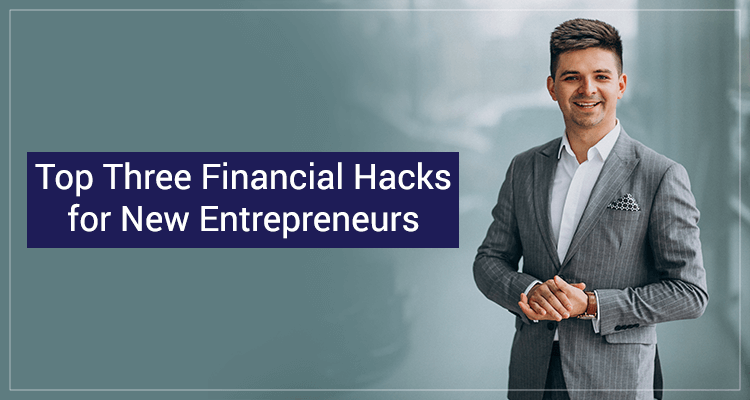 Starting a business is not easy, keeping it afloat is hard and making it grow is even harder. While new entrepreneurs are very clear about their technical and entrepreneurial goals, they often stumble when it comes to finance—right from getting early-stage funds to start their business, to managing working capital and to arranging long-term capital to grow the operations.
Prudent entrepreneurs would do well to plan for their finances as much as they would other operational aspects because capital is the oil that keeps a business running. Here are top three financial hacks for new entrepreneurs.
• Start Financial Planning From Inception
Financial planning should be part of the vision of business from the time of its birth. There should be definite goals set at the outset for finance, including how to get the funds, where to utilise the capital and how to ensure it creates more money to run a well-oiled operation.
Many new entrepreneurs burn more money than they generate, leading to a debt or funding trap. They should be aware of such pitfalls that can potentially lead a good business idea to a premature death.
So, new entrepreneurs should keep finance as much on the drawing board as any other aspect to grow the business and the financial goals should be set at the outset.
• Working Capital and Cash Flow Management
New entrepreneurs should keep a regular watch to ensure that their cash flow matches with their expenses. They should also have handy working capital to deal with any temporary issues in cash flow. Any cash flow issue can lead to delayed salary payments and job cuts. This, in turn, can affect the business of new entrepreneurs and become a blot on their credentials. It is always advisable to have a dedicated team or a person for managing working capital and cash flows to avoid such pitfalls.
New entrepreneurs should have regular meetings on working capital and cash flow to ensure they have full grasp of what is happening and how much money they need in the short term as well as to help grow the business rather than suddenly realise there is a hole in the pocket.
• Credit Score
To take a loan or to attract investors, new entrepreneurs should always keep an eye on the credit score of their business. After all, any lender or investor will look at the credit matrix of a business before deciding to invest or advance funds. A credit score is built over time and one small missed payment can affect the score.
New entrepreneurs should check their credit record regularly and scan it for any discrepancies. It is advisable to keep a hawk eye on the score and not take it lightly.
For instance, credit information agency TransUnion CIBIL provides the Company Credit Report, which includes a record of the business' credit history. This report includes a credit score and rank, and reflects the payment behaviour of the business. This report can be accessed by lenders and investors when you apply for a loan or seek investment.
Conclusion
Financial planning is an essential part of not only starting a business but also of running and growing it successfully. An idea is as sound as the money it can potentially generate. New entrepreneurs should keep financial planning as part of their core business operations from inception and should regularly monitor the capital flows. They can also take out a business loan from a bank or a non-banking finance company and use the proceeds to grow their ventures.