The Indian Gold Loan Market: A Detailed Synopsis
The Indian gold loan market have seen many changes based on the demand & growth factors. Read to know the complete overview of gold loan market.
6 Oct,2022
17:51 IST
82 Views
46 Likes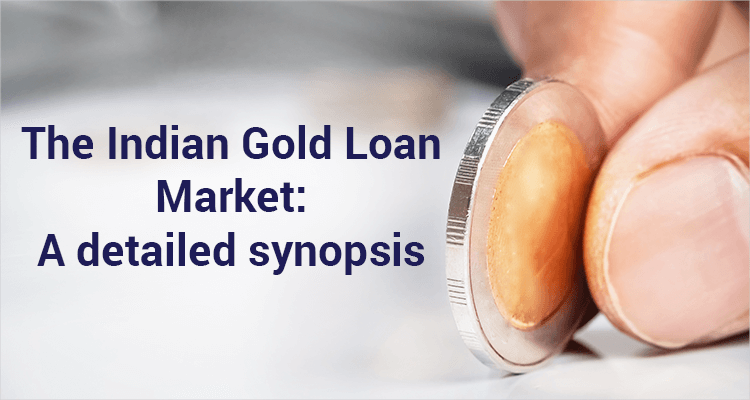 As per an IIM Case study, India accounted for 16% of the global gold demand in 2019. One of the largest importers of gold, India has caused a high trade deficit at a macroeconomic level. Indian households are estimated to have about 25,000 tones of gold. This article highlights key trends in the gold loan market in India.
Key Highlights Of The Gold Loan Market In India
Banks vs NBFCs:
A gold loan is one of the various services provided by a commercial bank. However, NBFCs have been offering this loan product to the public to meet personal and business loans for entrepreneurs for a short period.
The Growth Of NBFCs:
NBFCs have been a more prominent service provider in the sector than banks. Almost two-thirds of around Rs 2 trillion worth of gold loans business is under private finance companies.
The Freedom To Utilize Funds:
Loans taken against gold do not restrict the borrower from how they can utilize the loan funds. One can use it for any purpose with complete freedom.
Increase In Demand And Growth:
The gold loan industry is highly dependent on the price of gold, as the amount borrowed depends on the price of gold. Demand for gold loans from small business owners and individuals depends on general economic conditions.
Between April and June 2021, gold loan payments fell as the second wave of the pandemic brutally affected people, and so did the following lockdowns. However, the second half of 2021 saw a strong recovery, especially around Christmas.
The Exponential Growth And Ongoing Expansion Of The Gold Loan Market:
Considering the latest bank loan data, the volume of gold loan credit has shot up from around Rs 34,000 crore at the end of March 2020 to nearly Rs 61,000 crore in the first half of the pandemic. It then rose again by a fifth to around Rs 74,000 crore at the end of the financial year 2022.
Indian Consumers Take Advantage Of These Loans:
Indians can most importantly fulfill their short-term loans with this secured loan. It is quick, hassle-free, and does not require a credit history. It can also be used for various purposes without restrictions.
Impact Of Technology:
Technology has made the lending process faster and more efficient. Borrowers can avail the loans in a few clicks in the comfort of their homes. They can also compare the rates and terms online before selecting a lender. Many fintech players have also introduced various schemes to enable funds for borrowers.
Significant Movements In The Gold Loan Market - 2022
In July 2022, one of the largest gold loan providers, crossed the one trillion mark for the first time. Moreover, according to a 2022 survey by the India Gold Policy Centre (IGPC), household consumption nationwide suggests that a middle-class family consumes an average of 56% of the total volume of gold that was sold in India in the past five years.
Easily, gold loan is one of the most popular and in-demand loans. It is hassle-free and quickly available for any short-term cash needs.
Frequently Asked Questions
Q.1: Is it safe to take gold loans in India?
Ans: Yes, it is safe to take gold loans in India.
Q.2: Is there security for the gold against which the loan is provided?
Ans: Yes. Your gold is safe in vaults, and some institutions even provide insurance.